Trending
Tycoon Rajiv & Naiya Ruparelia Blessed With New Born Baby, Billionaire Sudhir Throws Massive Bash in London
Rajiv's Baby is Real Estate Mogul Sudhir's 2nd Grand Child
By DailyNewsUG Correspondent,
Youthful Businessman Tycoon Rajiv Ruparelia and his beautiful Wife Naiya K. Ruparelia have given birth to a lovely baby girl.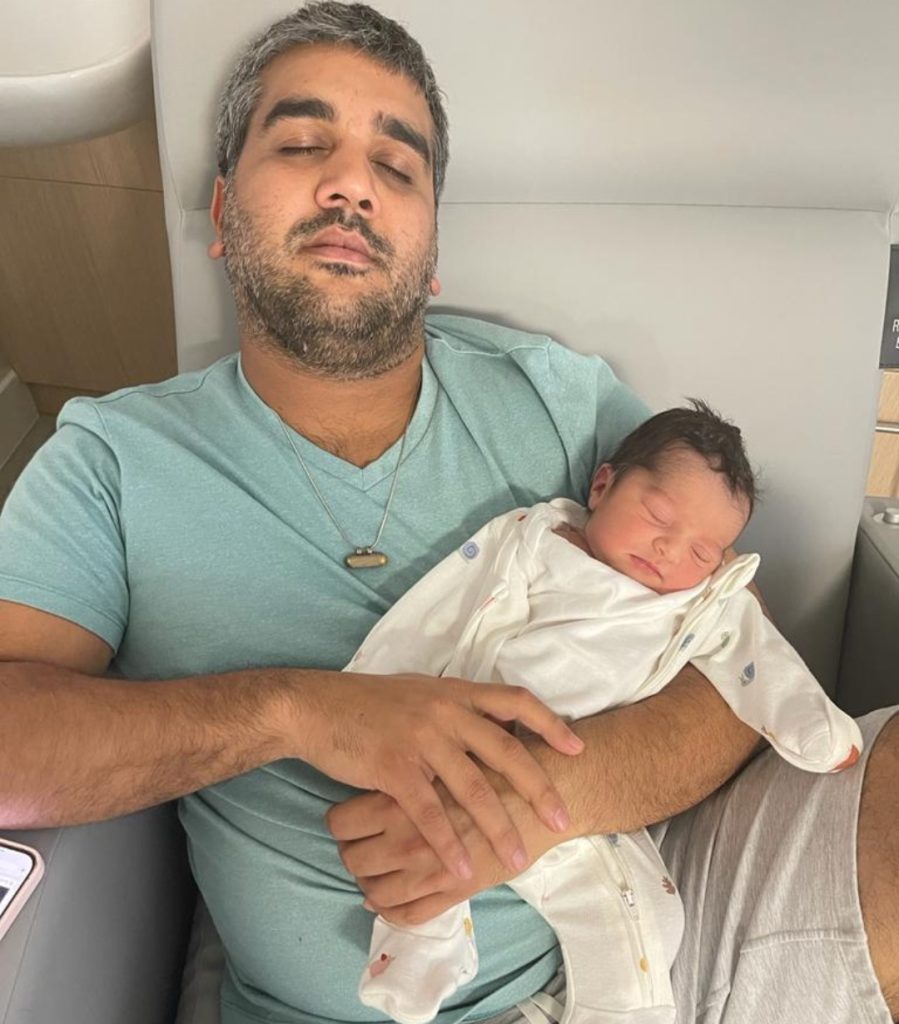 Rajiv and Naiya met while studying in London and she relocated to Uganda upon their marriage. She is instrumental in the family's education ventures as well as the foundation that supports several causes from environmental conservation and animal protection to uplifting disadvantaged communities.
The healthy Baby Girl is the first child for both young couple Rajiv Ruparelia and Naiya.
To celebrate the achievement of getting a second grandchild, East Africa's richest Billionaire Dr. Sudhir Ruparelia threw fellow London Billionaires a sumptuous dinner at a high end Restaurant in Central London, UK. SEE HERE: https://m.facebook.com/story.php?story_fbid=10158107626677101&id=570572100
Naiya and Rajiv got married in 2018.
Dr. Sudhir's first grandchild Arie, is a daughter to Sheena (Sudhir's daughter) and her husband Jay Sakaria.
Naiya is the new adrenaline shot in the Ruparelia Group education arm.
Naiya plays a key role in the Ruparelia schools including Victoria University, Kampala Parents School, among others.
She spent all her life in United Kingdom when her Father Khagram is a Multi-Millionaire in his own right.
In London, she met Rajiv when he was a student at University.
She agreed to relocate to Uganda and settle down with Rajiv to grow the Ruparelia business empire into the second generation Conglomerate.
Congratulations to Rajiv, Naiya & the Ruparelia Empire.