Social Media Mega-Star Logan Paul defeats Danis as Fight ends in Mass Brawl
In the co-main event, Logan Paul proved too good for MMA fighter Dillon Danis after their six-round heavyweight grudge match ended in a comical mass brawl at the AO Arena in Manchester on Saturday night
By DailyNews Ug Sport
Logan Paul defeated MMA fighter Dillon Danis by disqualification after their six-round heavyweight grudge match ended in a mass brawl at the AO Arena in Manchester on Saturday night.
The final round escalated into a chaos when Danis attempted to take Paul down with a guillotine move and Paul tried to punch his opponent while on the ground.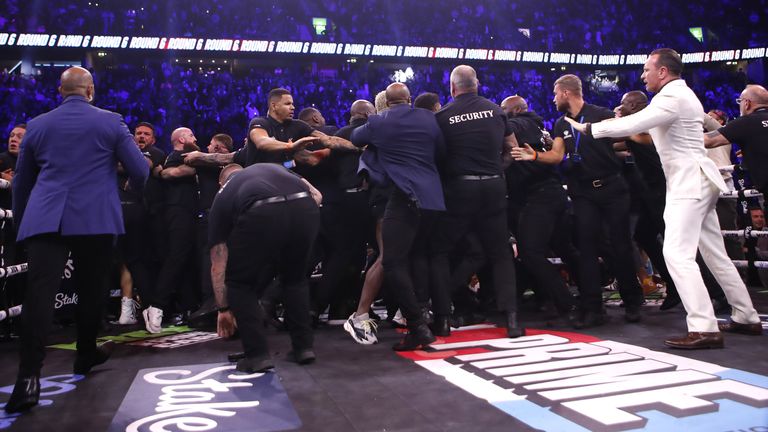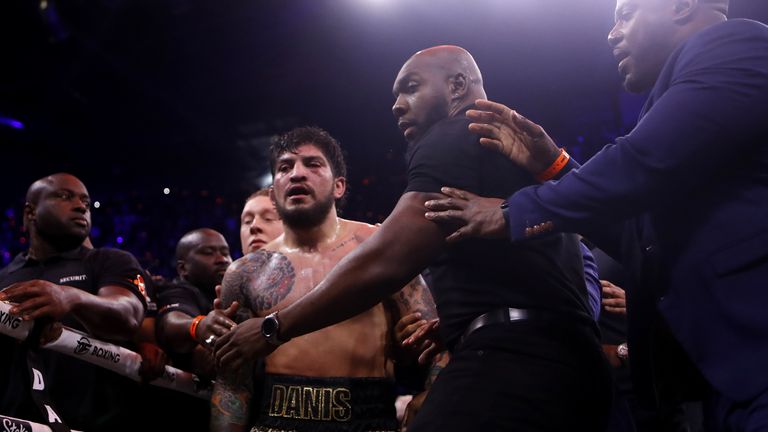 The build-up to the fight had been taken up by trash talking, insults, press conference fights and flying objects.
'El Jefe' Danis has been relentlessly trolling Paul's fiancee Nina Agdal on social media ever since the fight was announced and it eventually spilled over in the final round in a chaotic and controversial ending.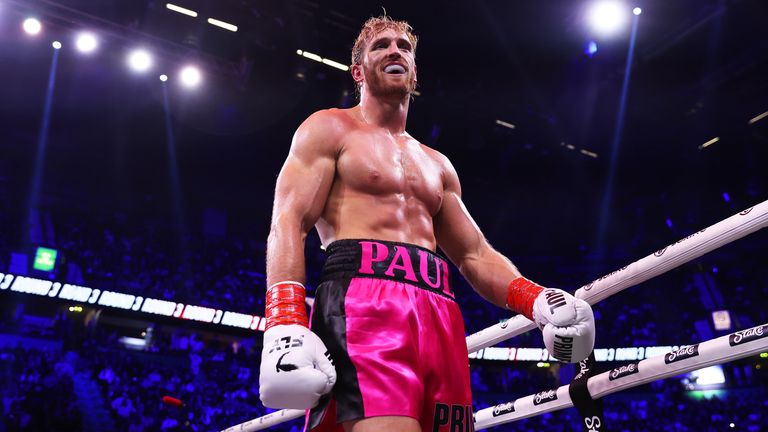 Paul, 28, then opened up late in the next, unloading with a series of crushing body shots which Danis managed to soak up.
Danis threw a couple of backhand shots before lying flat on the canvas taunting his rival. It had Paul and the crowd frustrated and agitated at what resembled a pantomime, rather than a pay-per-view fight.
Danis had never competed in a boxing match before, with his experience instead coming in jiu-jitsu and mixed martial arts, although he has not fought in MMA in four years, and he only has two professional bouts to his name.
The 30-year-old was set to fight KSI months ago but withdrew, but he got his crack at Logan Paul, whose only pro fight defeat came against KSI.
Paul, who has over 23 million subscribers on his YouTube channel, won easy fourth and fifth rounds with his opponent just looking to avoid the knockout, while Danis was deducted a point in the final round for trying to wrestle Paul to the ground before the brawl broke out.
The official result of the fight is a win for Logan Paul by disqualification.
After the fight, Paul described his opponent as a "dirty human being", saying: "He's supposed to be good at jiu-jitsu. What happened bro?
"I stopped the takedown he tired. He tried to do a Guillotine and I'm sorry I missed that hammer fist. Ooh that would have been good.
"I'm sorry it ended that way y'all. Dillon Danis truly is a coward, a dirty, dirty human being."
Also, YouTuber Slim stopped TikTok sensation Salt Papi in the penultimate round of their five-round encounter to record an upset win and claim the Misfit middleweight title.