SLAIN TYCOON'S SISTER PRAYS FOR "GODS VENGENCE UPON BROTHERS KILLER"
By DailyNews Ug
Emotions ran high on Friday afternoon as family members and friends of Henry Katanga congregated at All Saints Church Nakasero for the funeral service of the fallen businessman and military contractor.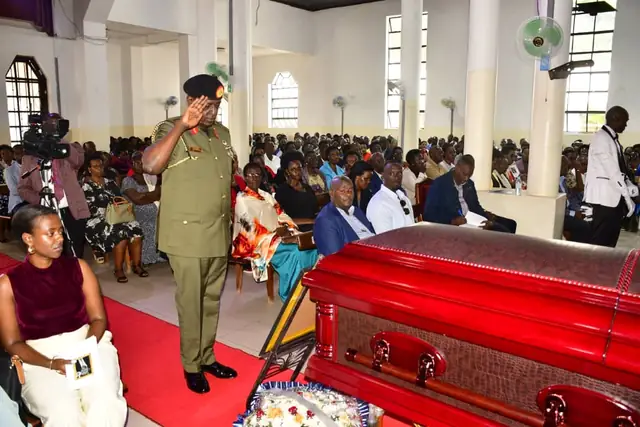 Katanga was found dead in his bedroom at his residence in Mbuya, with a bullet wound on his head.
His wife Molly Katanga, who was with him in the bedroom when a gunshot was heard by family members, also suffered severe injuries to the head and is currently undergoing treatment in Intensive Care Unit.
Despite repeated calls for mourners to exercise restraint during the funeral service, some of the speakers, including Katanga's elder sister Naome could not hide their emotions in calling for justice.
Naome and Katanga were the only surviving siblings, as the other seven passed away.
"I am now left alone with our 91-year-old mother," she remarked.
"Henry was the remaining pillar of our family; he was everything for us. Some of you are saying that we should not talk about what happened, but you cannot stop people from speaking. The truth will always come out."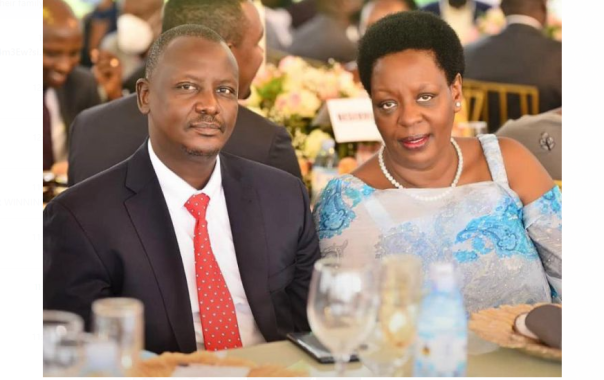 Naome said she had just talked with her brother to arrange a meeting, just moments before his death.
She said when she got the news, she wished she was the one who died in his stead.
"At first I refused to believe it. I went to Mbuya and later I went with the body to the mortuary. When they finally allowed me into that room; I went and grabbed Henry and prayed to God to resurrect him and take me instead."
Naome said she was still praying to God to bring justice to whoever took her brother's life.
"His blood cannot be spilled in vain. God will give us justice," she said.
Police are still piecing together details of the death of the 61-year-old. It was reported yesterday that some of the family members who were at the home were taken in for questioning.
According to police sources; when OC station of Bugolobi ASP Peter Ogwang and his team arrived at the scene, they found Katanga "soaked in a pool of blood in his master bedroom with a wound on the head resulting from a gunshot."
One Tricia, a daughter of the deceased told police detectives at the scene that her father had developed a misunderstanding with her mother, Molly.
She said that shortly afterward, she heshe heard a gunshot in the bedroom, and upon rushing there, she found her father leaning on the bed with blood coming out of his head and her mother lying on the ground seemingly unconscious.
Gen Sam Kavuma, a close family friend while speaking at the funeral service, revealed that Molly was rushed to the hospital in critical condition. It was still unclear what kind of injuries she suffered.
"As of now she has undergone several surgeries on the head and on both arms and she is still in the Intensive Care Unit," Kavuma revealed.
Gen Kavuma however, warned that it was still too early to make conclusions on what happened.
"I have been shocked at what I saw on social media. And some of these rumors are being propagated by us as family members and friends," he said.
"How can you really make a conclusion on exactly what happened in the bedroom of two people who have lived together for more than 30 years? Who are you to conclude that so and so killed so? Can you really say that you loved Henry more than Molly did?"
Gen James Mugira, a cousin of the deceased also urged mourners to be patient and await investigations from the authorities.
Katanga will be laid to rest at his ancestral home in Kariroko village, Kayonza parish, Nyabushozi in Kiruhura district.
Credit: PNews