"SAVE-RIVER-RWIZI" MARATHON SCHEDULE IN TOP GEAR
In recent years, River Rwizi has featured prominently in the news as a river on the brink of extinction thanks to climate change, human encroachment and unsustainable economics.
By DailyNewsUG Chief Editor
River Rwizi is a river located in South Western Uganda in Mbarara. It originates from Buhweju hills with various tributaries from various Nkore hills including Ntungamo and Sheema hills which join it. It pours its water in Lake Victoria via the drainage systems of Lake Mburo, Lake Kachera and Kijanebalola.
River Rwizi supplies water for both domestic and industrial use to the whole Mbarara town and the neighbouring towns of Bwizibwera, Sanga and Biharwe.
The river is drying out due to climate changes affecting the region and other causes like the water hyacinth which is also an inductor of polluted water with a lot of nutrients with in it.
The river destruction is also due to wide spread of land grabbing along the river banks.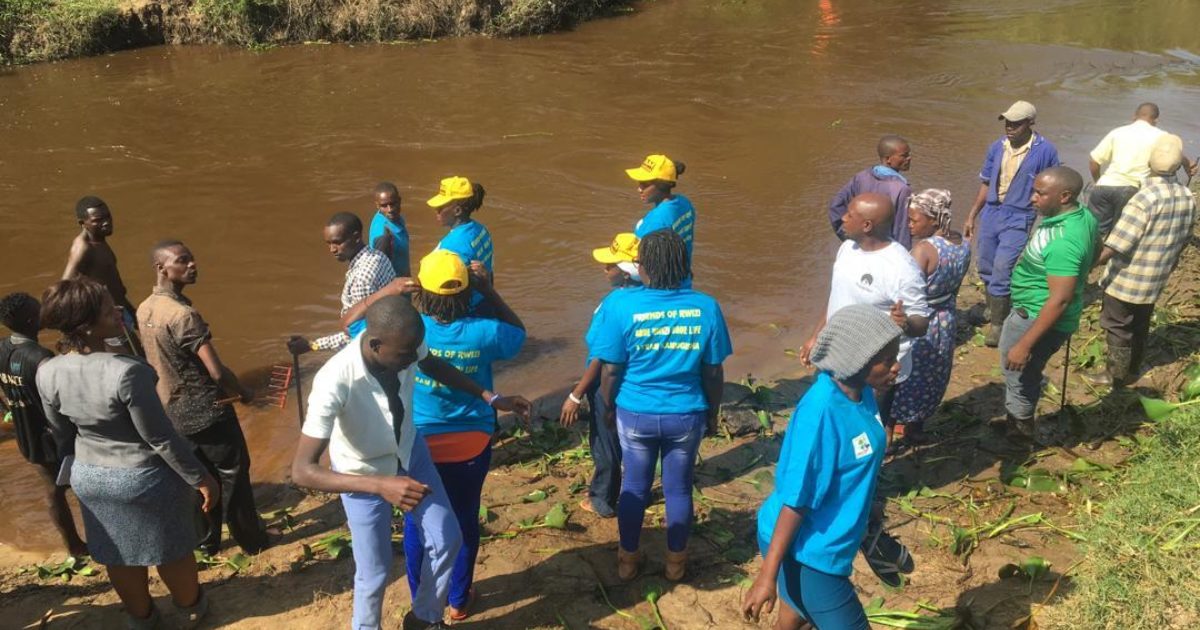 Initiatives are in full gear to save Rover Rwizi.
The Save River Rwizi in Mbarara Marathon is back this year and promises to be one of the biggest in the land of Milk and Honey.
The Venue for the marathon is Golf Course Boma and starting time is 7:00am.
Marathon Kms are: 5km, 10km and 20km.
Individual participation is UGX 20,000 that comes with a marathon kit (t-shirt).
Company participation fees are UGX 500,000 that comes with only 10 staff marathon kits and branding on event venue for both tear drops and banners.
The Save River Rwizi campaign involves clean-up activities to physically remove plastic waste from River Rwizi and to mobilise and sensitise the community about the dangers of irresponsible waste management.
The River Rwizi is a beautiful river that navigates through the town of Mbarara in South Western Uganda, providing a source of water and livelihood to people across the region.
Economic activities in the catchment area include mainly subsistence and commercial crop agriculture, livestock rearing, fish farming, brickmaking, sand mining, tourism and industries like Coca Cola production and beer breweries, among others.
The degradation of River Rwizi is not unique but a common challenge to all river systems around the country. The problems are a result of a combination of factors: climate change, poor agriculture practices, population pressure and unsustainable activities taking place within the catchment areas has led to the deterioration both in quantity and quality of the water.
These challenges have led to increased poverty in the area, and continuous water shortages that have led to water rationing in Mbarara district.
Several river system restoring interventions have been undertaken by government, the local governments, private sector and civil society 22 following the degradation of River Rwizi. Advocates Coalition for Development and Environment (ACODE) in partnership with Mbarara District Local Government and the Ministry of Water and Environment have engaged local communities to create awareness about green approaches at community level relating to sustainable utilization of resources within the catchment.
"Uganda's natural capital, like the River Rwizi, should be restored and protected not only for today but for future generations."
The district leadership established a River Rwizi Catchment Management Committee comprising of district natural resource officers, private sector, civil society, elected leaders, youth, opinion leaders and the media. The committee recently signed a Declaration to restore and protect the River Rwizi Catchment.
All the eleven district local Government leaders have been equipped with knowledge by the various stakeholders on restoration mechanisms and have been able to engage policy changes in their localities.
One of the most interesting aspects is the role being played by the private sector in restoring the use and transformation of River Rwizi as a natural capital. Natural capital is a way of looking at nature as a stock that provides benefits to people and the economy.
According to a 2018 World Bank Report, "The Changing Wealth of Nations" 22 it was noted that close to one third of wealth in low income countries like Uganda comes from natural capital. With the increasing effects of climate change and biodiversity loss, there is increased degradation of ecosystems on which our economies depend. This presents immediate risks for businesses and communities to understand their impacts on the ecosystem to enable a better future for all.
A public private partnership between the Ministry of Water, Deutsche Gesellschaft für Internationale Zusammenarbeit (GIZ) and Coca Cola was formed with the objective of supporting ongoing efforts to increase water availability within the River Rwizi and sustainable water use and resources management within the catchment. The Management of Nile Breweries through ABinBev in collaboration with WWF has earmarked USD 1.2million to undertake restoration programmes along the River Rwizi.
ACODE and the Ministry of Water and Environment are developing a Memorandum of Understanding to enable well planned coordinated interventions. The recent directive of the President to encroachers of the river to vacate its banks adds momentum to restore the degraded river. It is important to note that is there is need to provide alternative livelihood to river dependent communities through seed money to start green businesses.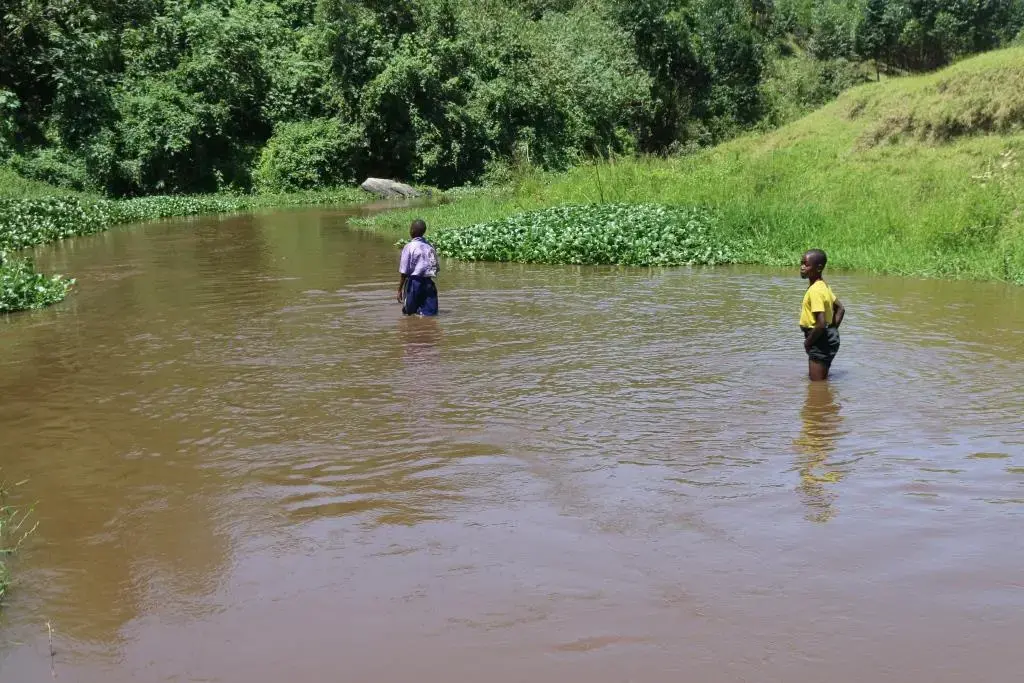 Without such restoration activities, the capacity of the natural capital stock to maintain a secure flow of ecosystems which people are dependent on for life is compromised. In an effort to reverse the unsustainable human consumption of natural capital, a collective engagement of stakeholders is paramount in restoring river's natural functions to ensure sustainable management of waste is necessary to prevent further pollution of the river.
The restoration of River Rwizi calls for not only economic and ecological changes but a renewed approach to restoration of natural capital thinking. Uganda's natural capital, like the River Rwizi, should be restored and protected not only for today but for future generations.