Businessman Henry Katanga Exhumation? Body Snatched By Inlaws & Buried Against Court Orders
Katanga's mother, Milielly Kyobuhooro Katanga, wanted her son laid to rest at his ancestral home in Kariro, Rubindi, Kashari, Mbarara District. Katanga's widow apparently "in a Coma" directed that the deceased be buried at their country home in Orerwa, Kikatsi in Kiruhura District.
By DailynewsUg
Tycoon Henry Katanga, 61, was last week shot dead in the head by his wife Molly Katanga after coming home late in the wee hours of the morning last week Thursday last week after partying with his buddys and heading home.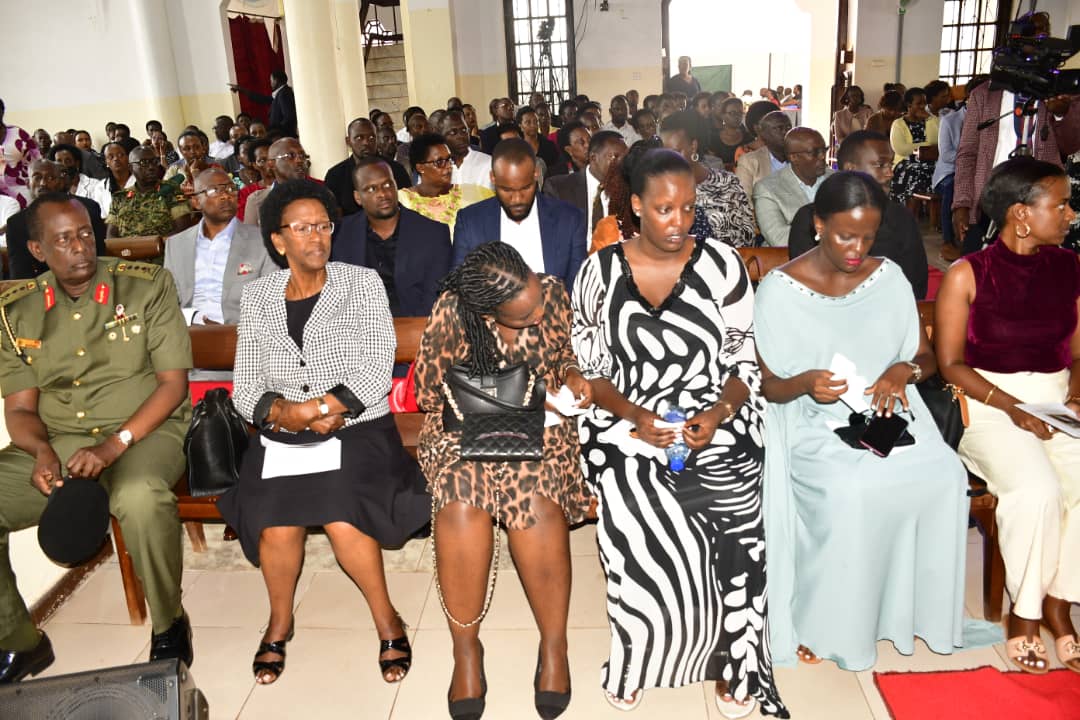 Following Katanga's death, his mother, Milielly Kyobuhooro Katanga, rushed to the Family Division of Kampala High Court where she obtained an interim order blocking Molly and her family members from burying the deceased in Kiruhura District.
Omukeikuru Kyobuhooro Milielly said she wanted her son laid to rest at his ancestral home in Kariro, Rubindi, Kashari, Mbarara District.
Friends and relatives of Henry Katanga have thereby warned against "impunity" after the slain businessman was forcefully buried in Kiruhura district, western Uganda, against the wishes of his mother and a court directive.
"It is disheartening to witness the entrenchment of criminality due to impunity, greed, and ignorance," said Barnabas Taremwa, a close associate of the deceased.
"The situation becomes even more tragic when we see the disrespectful treatment of the deceased and the denial of the rights of mourning and burial to the grieving mother and sibling, nephews and nieces," he added.
"Such injustices perpetuate a cycle of pain and suffering."
Katanga hailed from the Ankole aristocracy. He was considered a Prince.
Molly, who was reportedly found unconscious at the crime scene, is a relative of powerful government and military officers in Uganda.
She is among the largest suppliers of grain to the defence ministry.
The decision to bury Katanga in Kiruhura against the wishes of his family members and friends has left many hurting.
"It is very painful," said Moses Aturinda, a friend of the deceased's family.
"Katanga was a peaceful man. His remains should have been treated with utmost respect," he added.
Taremwa said the "death of Henry Katanga is an eye opener to all of us," adding, "It is essential for society to strive towards justice and fairness, ensuring that criminals face the consequences of their actions and that victims and their loved ones receive the empathy, support, and closure they deserve."
The Death Back Story
Katanga spent his night out partying with friends before driving to his residence in the wee hours of Thursday.
On arrival, Katanga had a verbal exchange with Molly in their Master bedroom.
According to police records, Tricia Katanga heard her parents quarrelling. Moments later, a loud bang rocked her parents' bedroom.
"Tricia rushed to her parents' bedroom where she found Katanga leaning on the bed with blood coming out of his head and her mother lying on the ground unconscious," said police in a brief statement.
A pistol no.UG 16222 00061 CZ99 Compact was recovered from the blood-soaked scene.
Molly was rushed by family members to IHK hospital in Namuwongo for treatment.
The couple had a few days earlier given away their daughter in marriage at a colourful wedding at Mestil Hotel.