Biden's AGOA decision will hurt Ugandan Exporters
By DailyNewsUg Correspondent,
The imminent removal of Uganda from a program that offers favorable trade terms with the United States is set to hurt key export sectors in the economy including coffee, cotton, and textiles.
The East African country will be suspended from the African Growth Opportunities Act (AGOA) program on Jan 1. 2024 along with Gabon, Central African Republic (CAR) and Niger. The countries will lose valuable trade terms which have generated millions of dollars and created tens of thousands of jobs on the continent.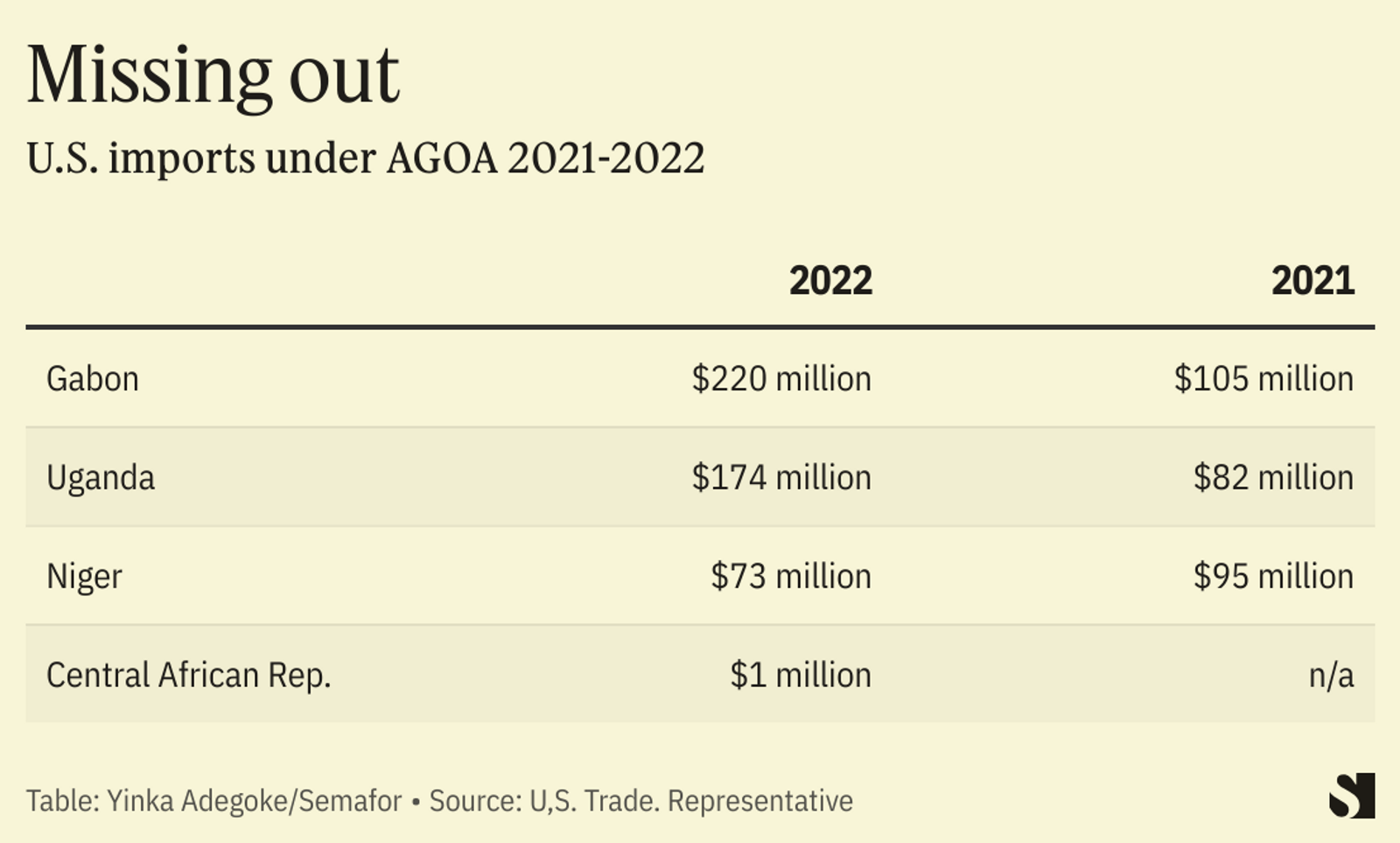 Most of the countries have been removed from the program for various anti-democratic reasons including military coups. But the U.S. President Joe Biden cited Uganda's "gross violations" of human rights. It comes months after the country passed its controversial Anti-Homosexuality Act which includes the death penalty for "aggravated homosexuality."
The suspension has changed the calculus for Ugandan companies trying to do business with the U.S. "Exporters now are forced to look for other markets for their products to replace the U.S. instead of growing and expanding," Jane Nalunga, executive director of trade organization Seatini-Uganda, told DailyNewsUg.
Uganda exported goods worth $174 million to the U.S. in 2022, up from $82 million in 2021.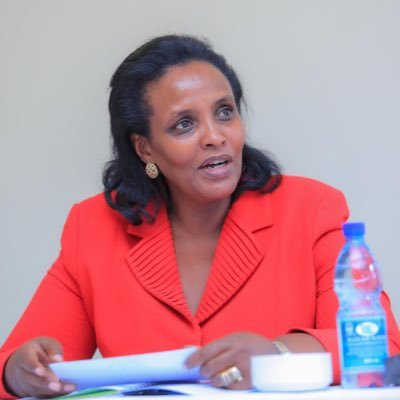 Susan Muhwezi, the country's senior presidential adviser on AGOA, told DailyNewsUg that the country would be lobbying the U.S. government in a bid to regain its duty-free access while at the AGOA conference which opened today in Johannesburg.
President Yoweri Museveni in September revealed that a number of US companies had already canceled orders for textiles from Uganda following the passing of the anti-homosexuality law.
AGOA, which was approved by Congress in 2000, is a trade preference program that offers eligible countries in Sub-Saharan Africa duty-free access to the US market for over 1800 products. In exchange, beneficiary countries open their markets to second-hand clothes mostly from the US.
The current iteration of AGOA, which was approved in 2015, is set to expire in 2025. Discussions on its renewal are set to dominate the upcoming AGOA forum as it's a key goal of the Biden administration. Biden, in a Nov. 1 statement, urged Congress to reauthorize AGOA in a timely fashion and "modernize" the 23-year old act.
The termination of Uganda's AGOA designation represents the latest blow to the country from the U.S. and international financial institutions since the passing of its anti-homosexuality legislation in May. The World Bank halted all new loans to Uganda in August over the law and, earlier in October, the U.S. issued a business advisory on Uganda warning businesses of financial and reputational risks including corruption and human rights violations. The combination of these factors could start to hurt its economy.
Nalunga of Seatini-Uganda told DailyNewsUg that while losing AGOA status would be "detrimental" to some exporters in Uganda, the impact on the country's economy would be minimal as Uganda had not taken full advantage of the opportunity presented by AGOA to significantly grow its exports to the U.S. "We hadn't maximized our potential," she explained.
But retaining U.S. support for health, security and education programs will be more important. The US channels close to $1 billion to Uganda annually to support these sectors and more.
There's also a feeling that AGOA doesn't always serve African countries' best interests. Rwanda lost its AGOA beneficiary status in 2018 after raising tariffs on US clothing imports and banning US clothing imports in a bid to grow its own textiles sector. Kenya made a U-turn on a similar plan in 2017 as U.S. lobbyists piled pressure on the U.S. to cancel its AGOA designation over the move.
Nalunga told DailyNewsUg that as Uganda lobbies to maintain its AGOA status, it should seek a more balanced deal that allows the country to grow its own textiles industry.
ROOM FOR DISAGREEMENT
Witney Schneidman, a former deputy assistant U.S. secretary of state for African affairs, said the United States needs to revisit AGOA's conditionalities. "Experience shows that when a country is denied AGOA benefits, it hurts the very people the U.S. wants to help and does little to penalize those responsible for the decisions that lead to coups, conflicts or human rights abuses," he said.
Schneidman said it would make more sense to tighten sanctions on parliamentarians responsible for passing the anti-LGTBQ legislation rather than the suspension which would cost jobs.
#susanmuhwezi
#agoa