By DailyNewsUG Correspondent,
The overcrowding in downtown Kampala amid coronavirus outbreak pandemic is worrying ministry of Health officials.  
Fifty nine (59) commercial buildings have been identified for not observing standard operating procedures for the management and control of COVID-19.
The Minister in charge of Kampala and Metropolitan Affairs Betty Amongi told journalists earlier today that the city task force had inspected several commercial buildings especially arcades which were opened in July and found that several of them were not observing standard operating procedures.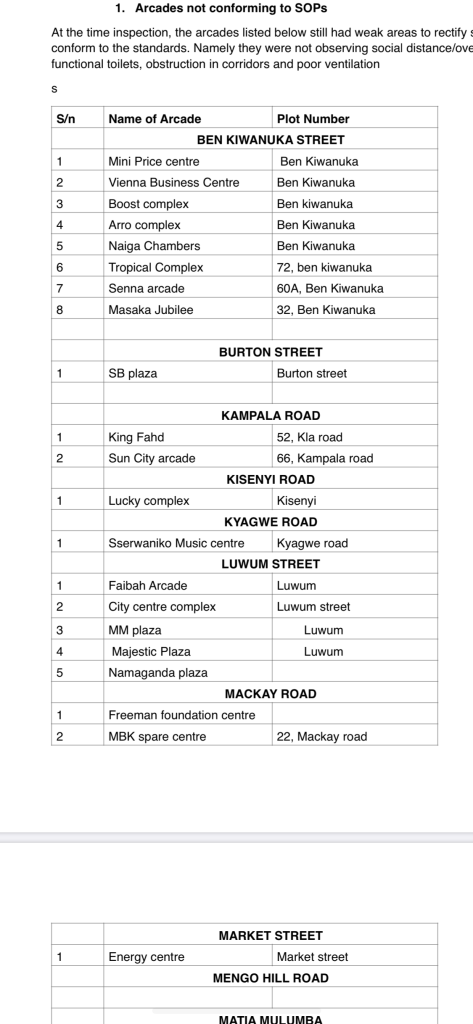 Many of the arcades were opened last month after more than four months of a closure instituted to forestall the spread of coronavirus disease. Upon their reopening, they were required to put in place isolation centres, have hand washing facilities at the entrances, CCTV cameras at all exits and a team to enforce all Ministry of Health guidelines.
However, one month down the road, the city authorities have observed that the guidelines were all discarded. The non-compliant buildings which have been cited include Mini Price centre, Vienna Business centre, Boost Complex, Arrow complex, Naiga Chambers, Tropical Complex, Senna Arcade, Masaka Jubilee, SB plaza, King Fahd Plaza, Sun City Arcade, Lucky Complex, Sserwaniko Music Centre, Faiba Arcade, City Centre Complex, MM Plaza, Majestic Plaza and Namaganda Plaza.
On the same list is Freeman Foundation ventre, Energy centre, Total Business centre ,Natik Plaza, Kisekka Traders Arcade, Mogadishu Business Centre, Katonga business centre, Farmer's Mall, Esco plastics, New Taxi Park Mall, New Container Village, Jesco Beauty centre, Jamboree, Pentagon, Atlanta Textile, Qualicel Bus Terminal, French plaza, Printers House, and Nabukeera Plaza.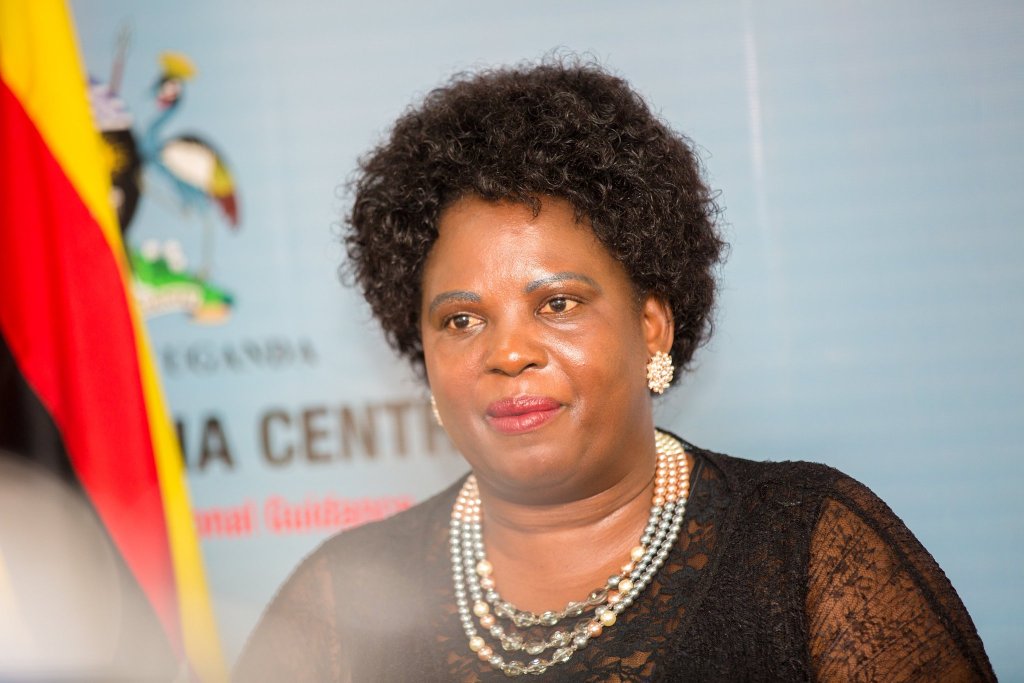 Today, the Minister for Kampala Betty Amongi has issued a list of arcades in Kampala that are flouting the set Standard Operating Procedures (SOPs) and are on risk of being closed.
"At the time inspection, the arcades listed below still had weak areas to rectify so as to conform to the standards. Namely they were not observing social distance/overcrowding, no functional toilets, obstruction in corridors and poor ventilation," said Minister Amongi in a statement.
President Museveni will next week address the country about the fight against the deadly pandemic and in his recent speeches he has warned about issuing tougher directives.