By DailyNewsUG Correspondent,
Kiira Road Police Station in Kampala are investigating a Friday morning incident in which city businessman Rajiv Ruparelia was beaten by Police counter terrorism guards attached to Bank of Uganda.
This attack comes off the heels of Bank of Uganda Vs Ruparelia Group case in which Court of Appeal dismissed a multi-billion case in which Bank of Uganda had sued the businessman and company Meera Investments.
Just a few weeks ago, in a ruling read in Court by Registrar Mary Babirye, Deputy Chief Justice Alfonse Owiny -Dollo, Justice Cheborion Barishaki and Justice Steven Musota unanimously noted that after a careful perusal of the evidence, submitted they found no misconduct against Sudhir that would warrant litigation and henceforth, ordered Bank of Uganda to pay costs incurred by the businessman to defend himself.
The three judges also agreed with the High Court Judge David Wangutusi earlier ruling that being in receivership, Crane Bank had no capacity to institute legal proceedings against its former Director.
"In the instant case, we find no such misconduct relating to litigation on the part of the respondents and as such, we find no reason to deny the respondents' costs of the suit. We, therefore, uphold the trial judge's order as to costs. The appeal consequently fails. It is thus dismissed with costs here and the court below," the judges ruled
In August last year Bank of Uganda appealed Justice David Wangutusi ruling in which he had dismissed on a technicality, the sh397b lodged by Crane Bank in receivership against Sudhir Ruparelia, and his Meera Investment Company.
The attack on Rajiv Ruparelia
Mr. Rajiv Ruparelia, the CEO/Managing Director of Ruparelia Group said the police officers were in a speeding van, carrying a half dozen of police counter terrorism guards.
He said the officers could have harmed him if he had not been protected by the dogs, and his dog handler who came out to help. The handler was also beaten to pulp.
The businessman, who is nursing injured from the brawl also allegedly suffered a racial slur by the charged police guards.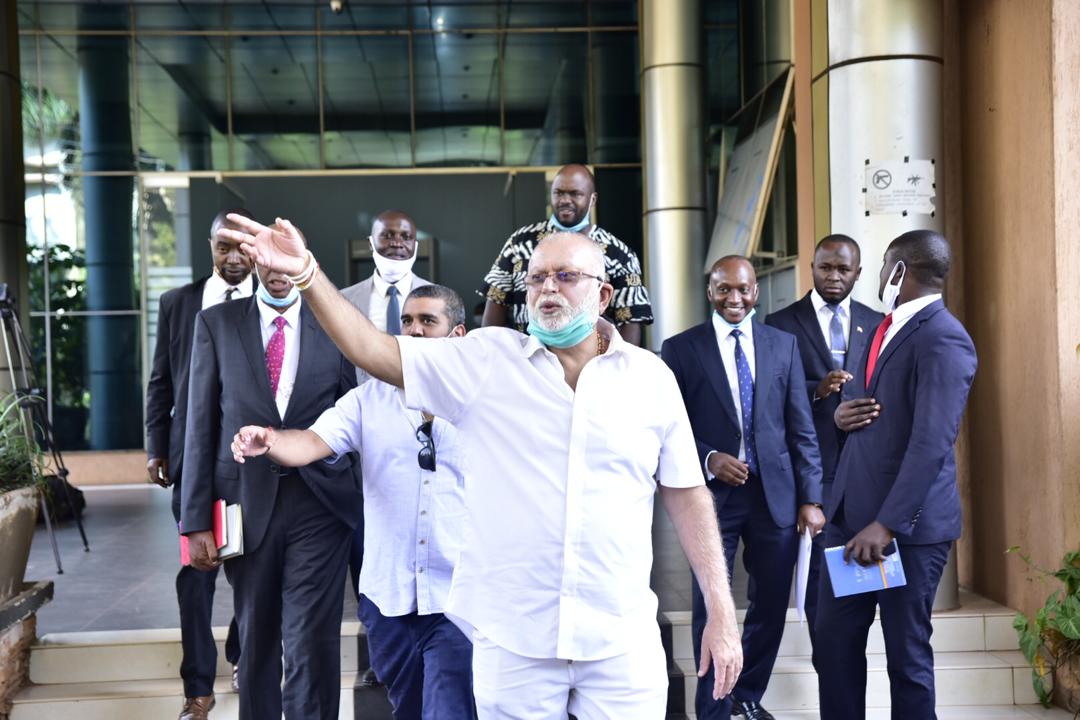 Kampala Metropolitan police spokesman was on Friday afternoon quoted in the media as saying that the matter was being investigated by Kiira Rd Police.
Mr. Rajiv narrated that while taking a morning jog with his dogs, he saw a vehicle racing up on high speed and wanted to inquire from them why they were driving recklessly in a residential area.
"I stopped to tell them that it was not safe for anybody to drive this fast on a residential road," he says.
This seems to have irked the party, with one of the officers reportedly angrily reporting: "This is not India! This is Uganda".
The altecaration then insued into a brawl, with the police officers descending and beating Rajivs party, including his dog handler who had come out to help him.
The attempt on Rajiv's life comes after protracted wrangles between the Sudhir family and the central bank.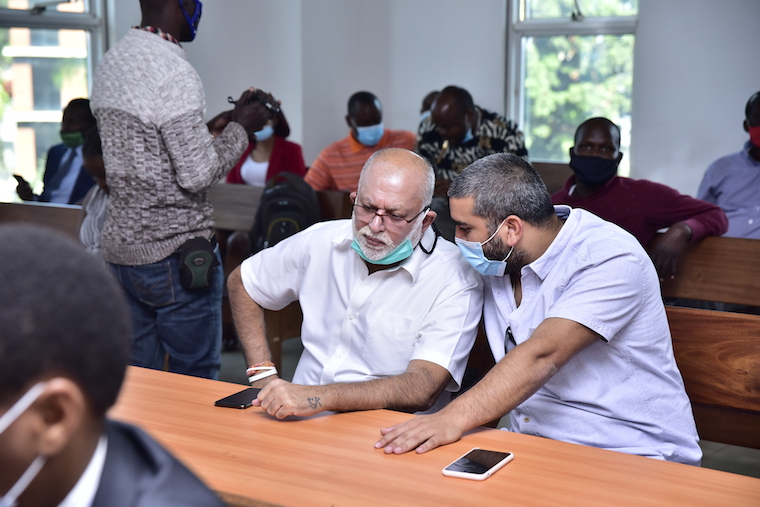 Top bank of Uganda officials like the former Deputy Governor Louis Kasekende and the former director for commercial banks supervision Justine Bagyenda were thrust in the eye of the storm after the Sudhir family exposed their roles in the illegal closure of banks.
A broad Parliamentary inquiry found Mr. Kasekende, Mrs Bagyenda and Mrs Margaret Kasule, the BoU Legal Secretary guilty of wrong-doing in the closure of seven commercial banks, including Crane Bank.
Bank of Uganda has since lost several cases in court to Mr Ruparelia, leaving it's management humiliated and angry.
The attempt to end Rajiv's life will mark a new low for the central bank, which has been embroiled in turmoil over the past four years.
The central bank has been the subject of several investigations ranging from Parliament, security and the Inspectorate of Government (IGG).