By DailyNewsUG Political Correspondent,
The Speaker of Parliament, Rebecca Kadaga has revealed that Parliament will begin mass screening for coronavirus for Members of Parliament and staff on Thursday, 16 July 2020.
"Some time back Members of Parliament requested that the Ministry of Health organises mass screening for COVID-19.  I am glad to inform you that they have now completed screening the Cabinet and starting tomorrow, we shall be able to do screening here," Kadaga said.
Ministry of Health experts will today commence the screening for Covid-19 from all Members of Parliament and the parliamentary staff, Speaker Rebecca Kadaga announced Wednesday.
During her communication at the start of plenary sitting, Ms Kadaga said that Parliament cannot be left out after there have been rounds of testing for the ministers who continue to mix with untested MPs.
"Starting from tomorrow at our medical centre here, you can go and get tested but we shall have to cluster it because we cannot have all of you there and the Clerk will organize," she said.
Kadaga said screening will be carried out at Parliament's medical centre starting with the 459 Members of Parliament and later on staff.
She directed the Clerk to Parliament to ensure that the screening exercise does not generate congestion at the medical centre whose capacity cannot accommodate big numbers.
"We shall have to cluster you because we do not want all of you to be there at the same time. The clerk will organise and communicate to you the appointment.
Busongora North County MP, Hon William Nzoghu said that massive screening should be extended to immediate family members of MPs and staff in order to minimise any chances of infection even after screening.
"Members and staff of Parliament come from families; they interact with people who can infect them even after testing. I wonder if there is a way screening can be extended to our families," said Nzoghu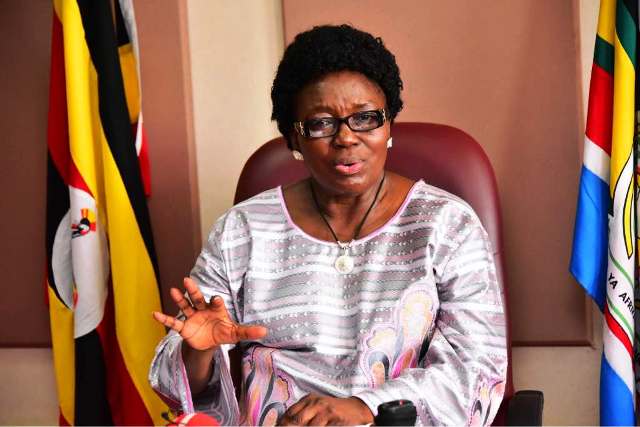 Kadaga said that such an arrangement would require further discussion with the Ministry of Health adding that, 'for now, I will start with my immediate constituents; MPs and staff. I am going to talk to the Ministry of Health on what can be done for our family members'.
Since March when the plenary sittings were first held in the conference hall after abandoning the main chambers in order to maintain social distancing, the MPs have been calling for their routine testing but arrangements have not been made.
A number of MPs were even pointed out for having walked to the House after returning from category one countries before the Airport was closed on March 22. The MPs including two state ministers whose husbands (also MPs) had returned from abroad were sent on 14-day self-isolation and were only re-admitted to Parliament upon producing a health certificate with Covid-19 negative results.
Ms Hellen Kawesa, the Acting Director for Information and Public Affairs told DailyNewsUG that this round of screening for MPs and staff is being done on the advice of the Ministry of Health and the National Task Force.