By DailyNewsUG Correspondent,
Diamond Platnumz Father Abraham is actually a Ugandan. The Jeje hit star has opened the lid that his dad, Mzee Abdul is a Ugandan, something that has left his fans and followers shocked.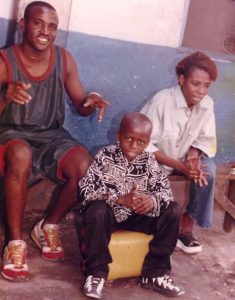 Diamond shared a clip of renown Triplets Ghetto Kids dancing to his latest jam and captioned it;
" UGANDA you know My Dad is from there and My two Kids are from there right…..?"
However Diamond did not go into details as perhaps chose to leave at that. Diamond and his dad had spent ages without meeting but last year the pair managed to reunite again.
The long-awaited and anticipated reunion happened at the Wasafi FM in which the Number One Singer was holding an exclusive interview.
His dad had claimed that he had not spoken to his son for two decades and all he wanted to do was work things out.
He acknowledged that he did wronged his son and he was ready to apologize for his mistakes.
"The last time we talked is a long time ago; it is about 20 years ago. I may have wronged but all I want is for him to take me as his father." Diamond's father said
"In fact, I am giving out a note to this presenter, I want him to read it and then get back to me. I don't want him to wait until I am in the grave to look for peace," the worried dad added.
To some Ugandan Fans who took one look at the Father, they immediately concluded, he must be a Munyankore from Western Uganda! Well, that is human nature for you.
#DailyNewsUG Correspondent
www.dailynews.co.ug