By DailyNewsUG Correspondent  
DailyNewsUG |KIGALI, Rwanda|— Rwanda's military said Saturday 27th June 2020 that three of its soldiers were wounded in an attack carried out by unidentified gunmen from neighboring Burundi.
The attack Friday night targeted the Rwanda Defense Forces' defensive position in the southern district of Nyaruguru, 1 kilometers (0.62 miles) from the border with Burundi, army spokesman Innocent Munyengango said.
An army spokesman says the attackers clashed with the army then fled back toward the border, leaving behind four of their dead and military equipment including weapons and radios.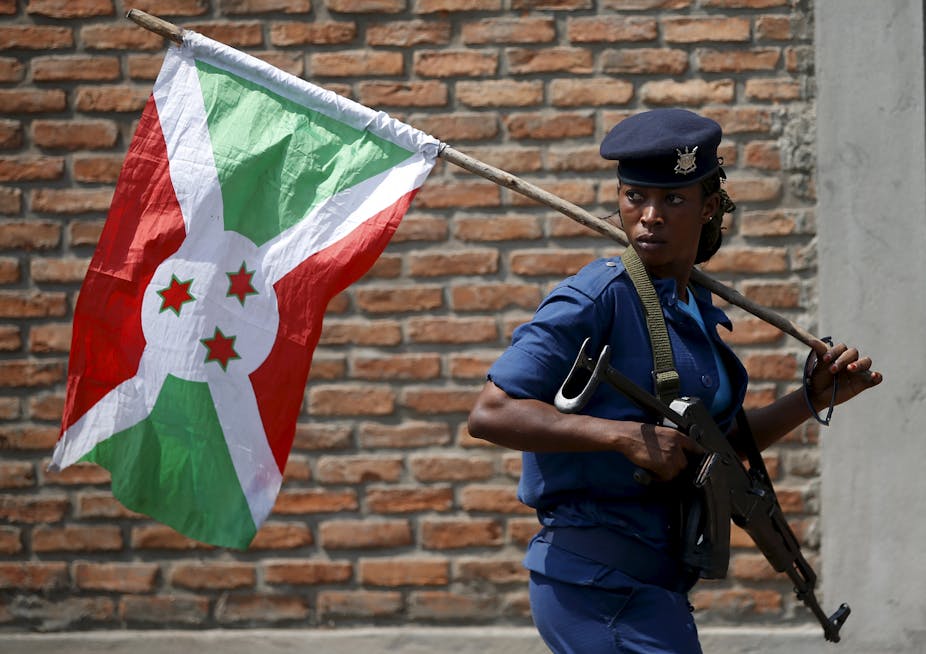 The army spokesperson said the attacking force originated and retreated back to Burundi through Burundi Defence Force position at Gihisi in Bukinanyana commune, Cibitoke Province.
BURUNDI STANCE
A source in Burundi has refuted what he referred to as "Rwanda's innuendos that the Rwandan rebels are supported by Burundi."
"We have been the subject of Rwanda's military invasion and undermining of our national security for a long time. When they attack us, we defend ourselves. They should not try to insinuate that that their internal disagreements and military rebellion is engineered by us. Those are fabrications. They need to deal with internal dissent internally and not try to use deception by blaming other countries," said the high level Burundian source.
Rwanda has for years claimed that Democratic Forces for the Liberation of Rwanda (FDLR) rebels and other armed groups operate in the jungles of DR Congo where they base to launch attacks on the small East African country.
The last such attack by gunmen from Burundi left two people dead in 2018 in the same district. Relations between Rwanda and Burundi have been strained over allegations by Burundi's government that rebels opposed to it are being trained and armed in Rwanda, which denies it.
This drama kicked off as thousands of Burundians on Friday 26th June 2020 lined the road to the capital Gitega as the body of former president Pierre Nkurunziza was escorted under heavy security for a state funeral after his sudden death earlier this month.
Nkurunziza, who ruled the country for 15 years, died at the aged 55 of what the government said was "heart failure".
But speculation is rife he may have caught the coronavirus, as his wife had been flown to Nairobi for treatment for the virus just two weeks prior.
The funeral ceremonies began with an "homage by his wife, Denise Bucumi Nkurunziza, his children and those close to him" in an intimate gathering at the hospital in the central city of Karuzi where he died on June 8, a governmental source told AFP on condition of anonymity.
Nkurunziza died shortly after an election won by his handpicked successor Evariste Ndayishimiye, who was sworn in last week.
Friday was declared a national holiday for the funeral, and school children in uniform, and citizens lined the roads waiting for the funeral convoy to pass.
#RwandaDefenceForces #BurundiDefenceForces #GeneralÉvaristeNdayishimiye #‎Imbonerakure
#DailyNewsUG Correspondent