By DailyNewsUG Regional Correspondent,
A 22- year- old Pretoria woman Linda, has been arrested by police on suspicion that she killed and chopped off her boyfriend's private parts and shoved his body under the bed.
The  deceased Dennis Kyazza, 36 Yrs and a Ugandan national, was found dead and hidden under the bed by his brother in his apartment which Dennis shared with the suspect on Friday 19th June 2020.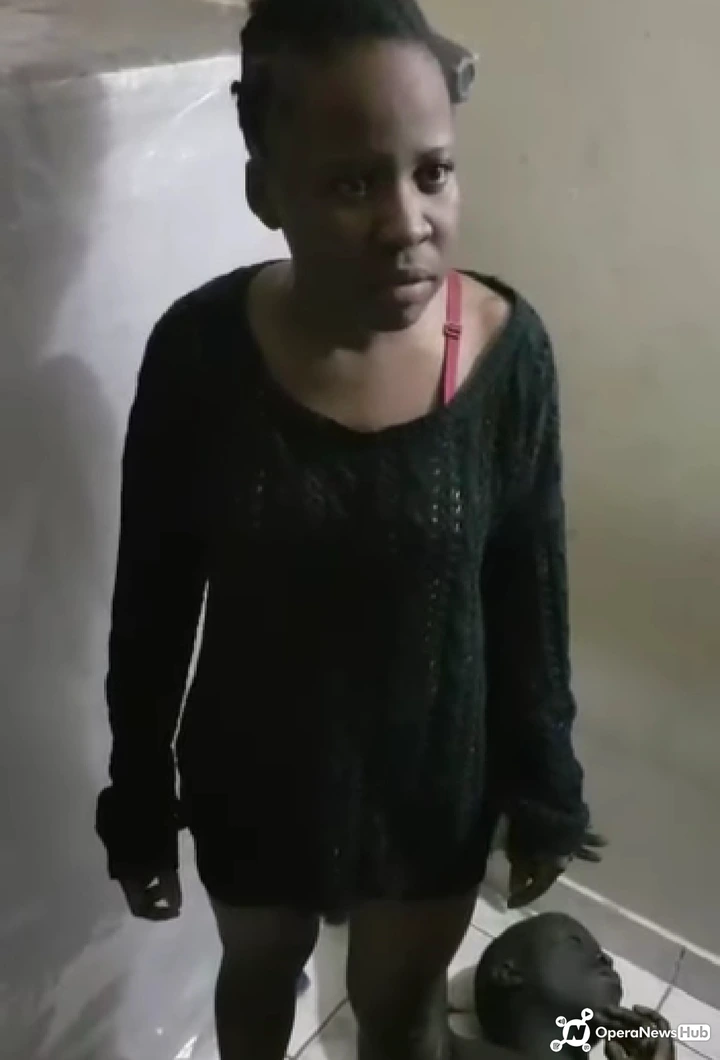 Police Spokesperson Kay Makhubele confirmed the details and that the body was found by late Dennis brother.
"After not being able to reach the deceased on his phone, a relative on the night of 18 June 2020 went to check up on him at his place of residence. It is reported that the relative found his brother's girlfriend, the suspect, at the residence while his relative's lifeless body was found under the bed, with injuries on the upper body.
Police were called to the scene and arrested the woman after she could not explain the circumstances that led to the deceased's death," said Makhubele.
He said Linda was due to appear in Pretoria Magistrate's court tomorrow on a murder charge.
Meanwhile, a video clip has been doing the rounds, showing the lifeless body of the man, while the lady was being confronted by the deceased's brother and his countrymen.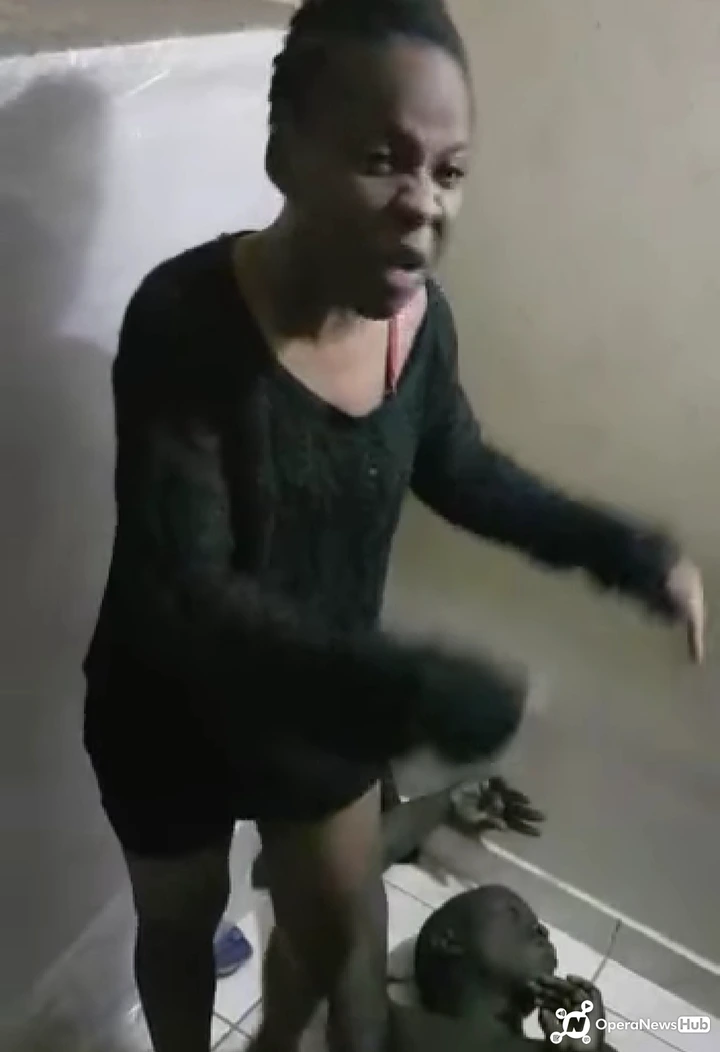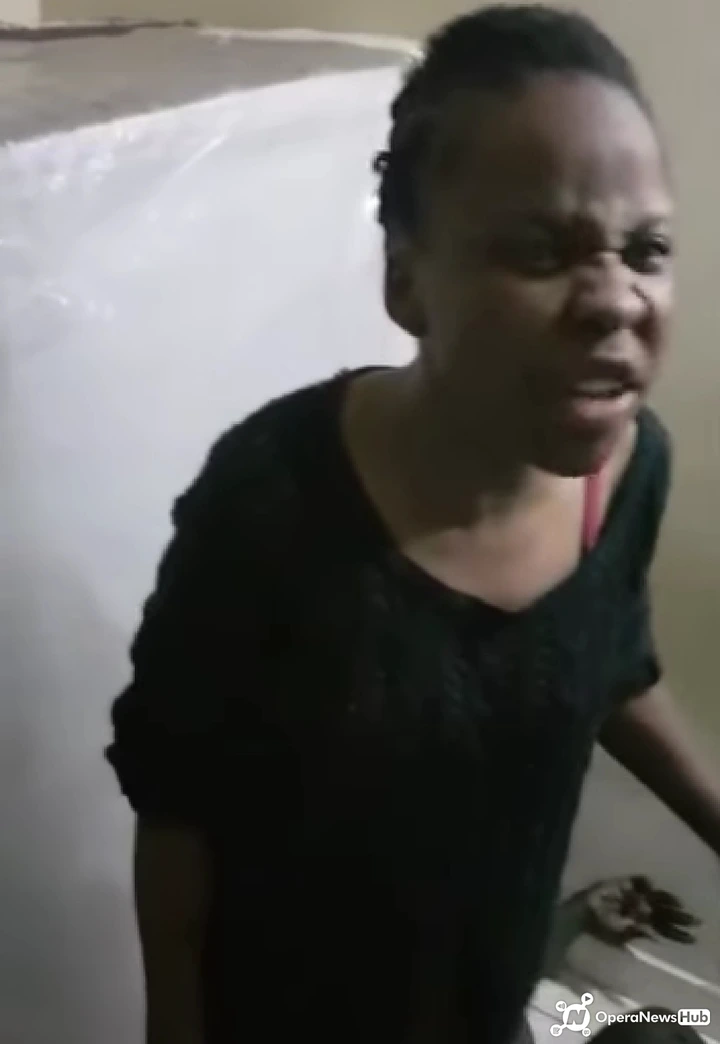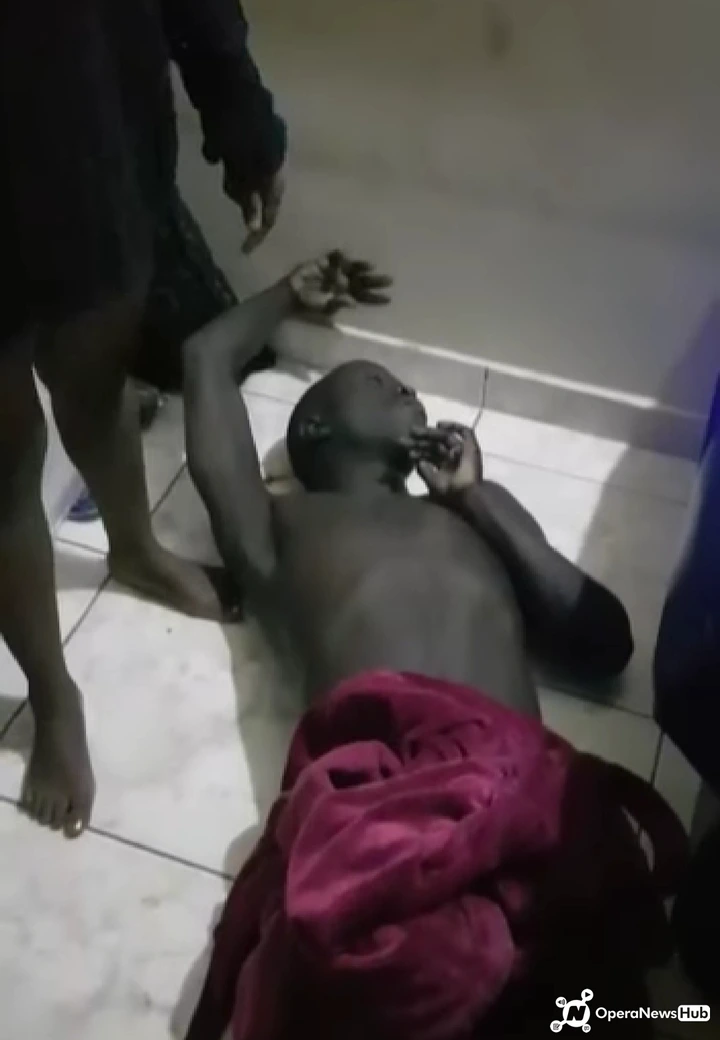 The accused Linda added that on a typical day, she would be home till 12 noon before going to join her better half at the shop.
They had a sales girl whom she leaves at the medicine store if she needs to go do something when her boyfriend isn't around and when she's, the couple comes back home together.
On the fateful day of his demise, Dennis was home and she had to go to the store on time. She said that during that day, a Policeman came to ask her for pills, which Dennis would give him. Then she told him to go meet her boyfriend at home. Only for her to come home and meet him dead on the floor with some blood stains.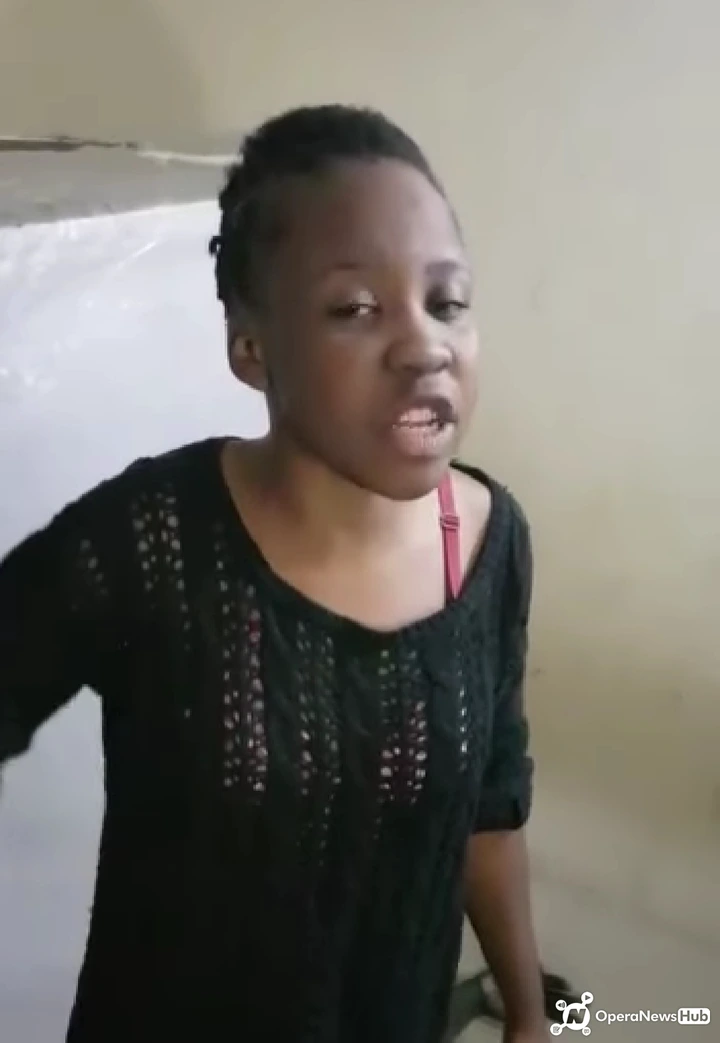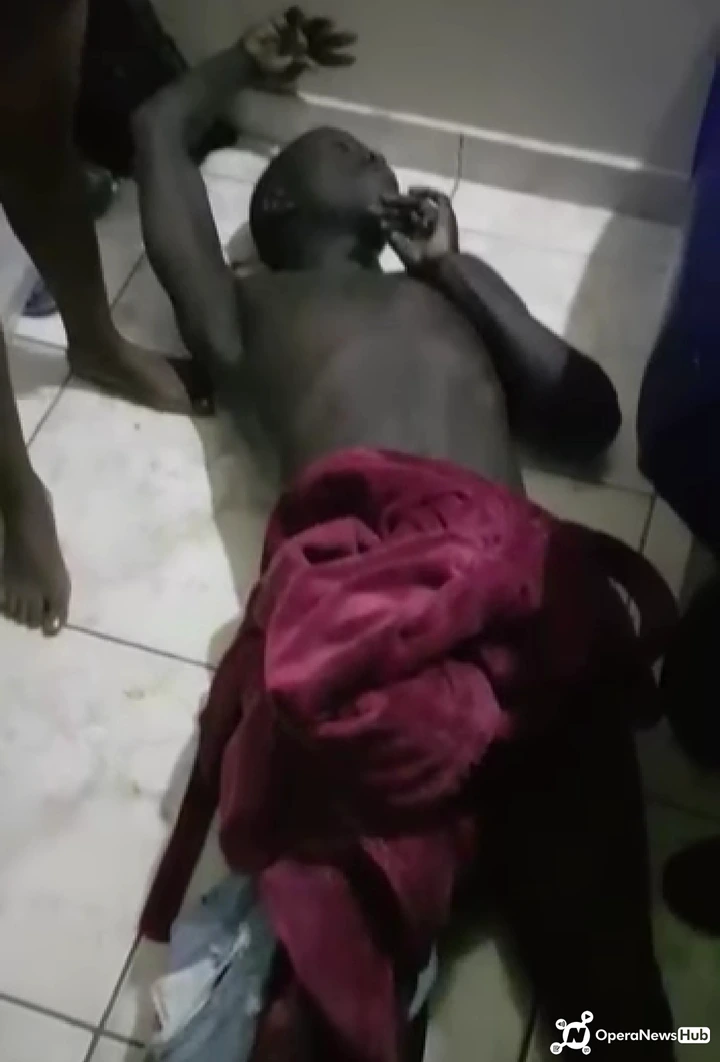 This obviously brought the key point of what might have happened to the Ugandan man. Was Dennis a Drug dealer?
Dennis's family members all kept quiet meaning they might have known he was dealing on drugs. With tears in her eyes, Linda said she met her husband dead and didn't know what to do, this she believed the cameras would prove as she had nothing to do with his death.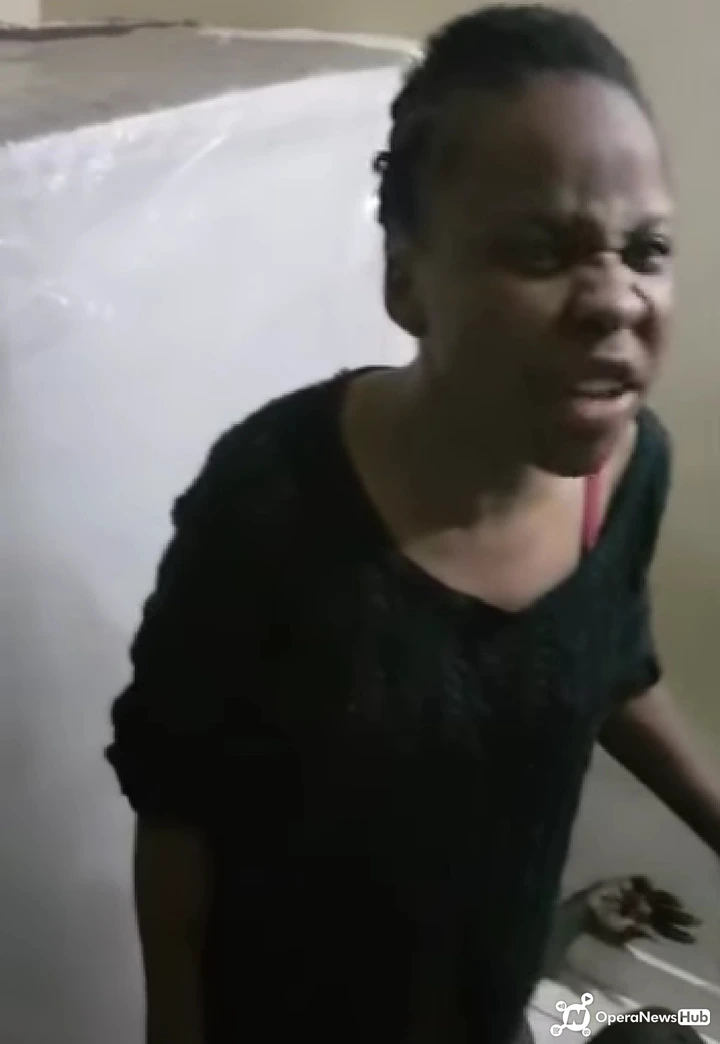 Many have reacted to this development, whilst some wanted to call it a xenophobic attack. Others have stated the obvious that Dennis would have been attacked by either the police or some customers who wanted to get away with the drugs he sold.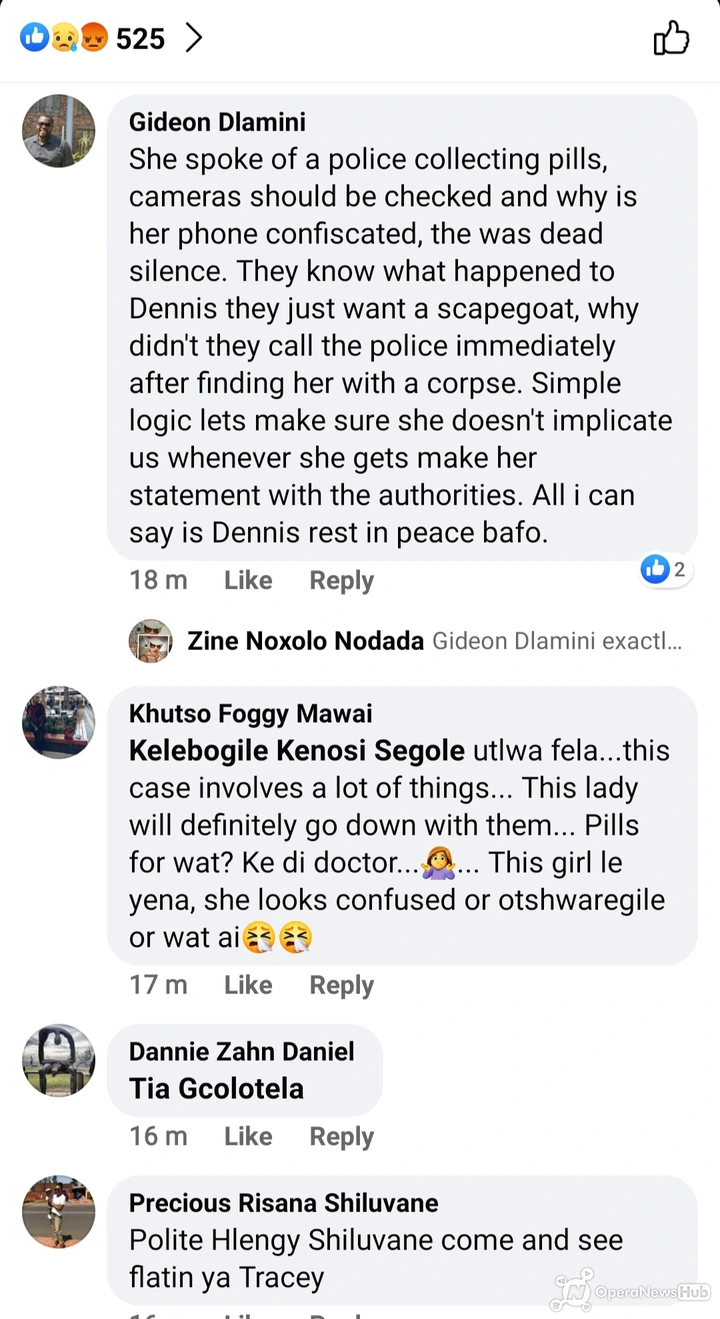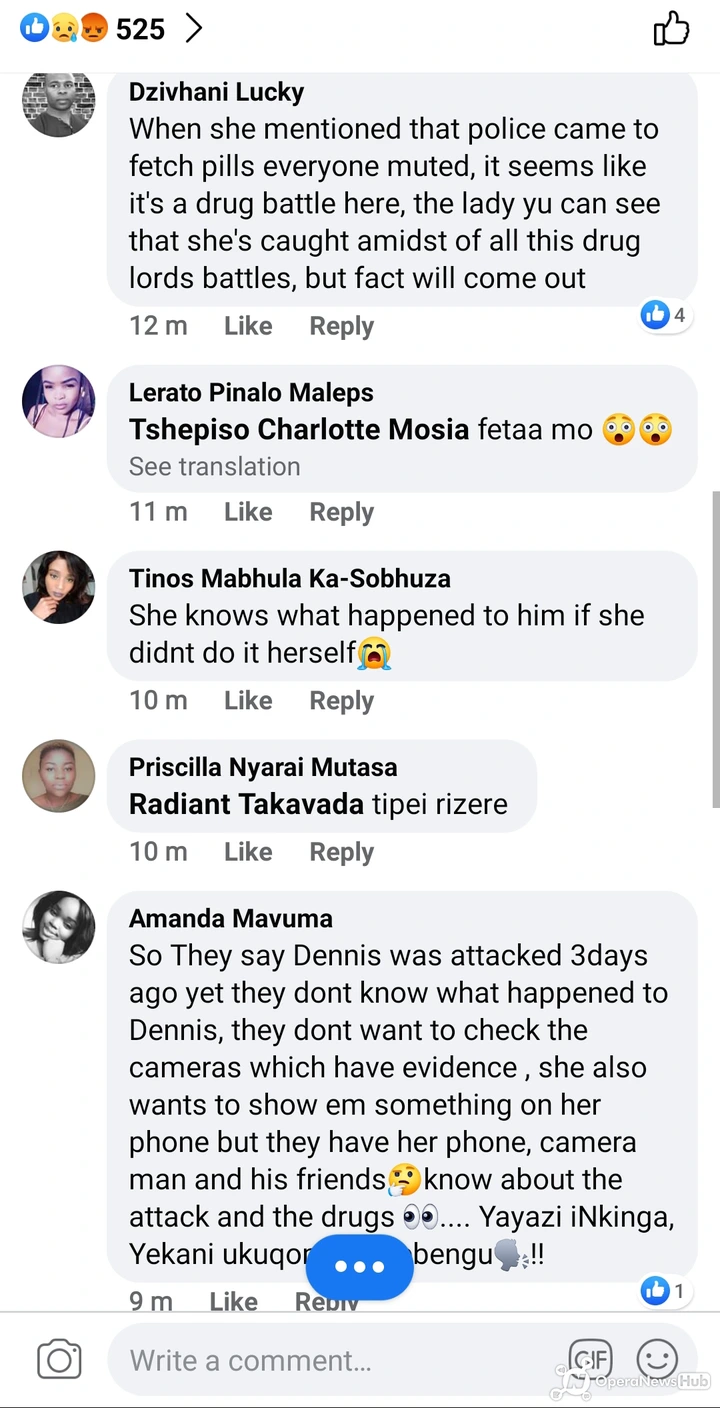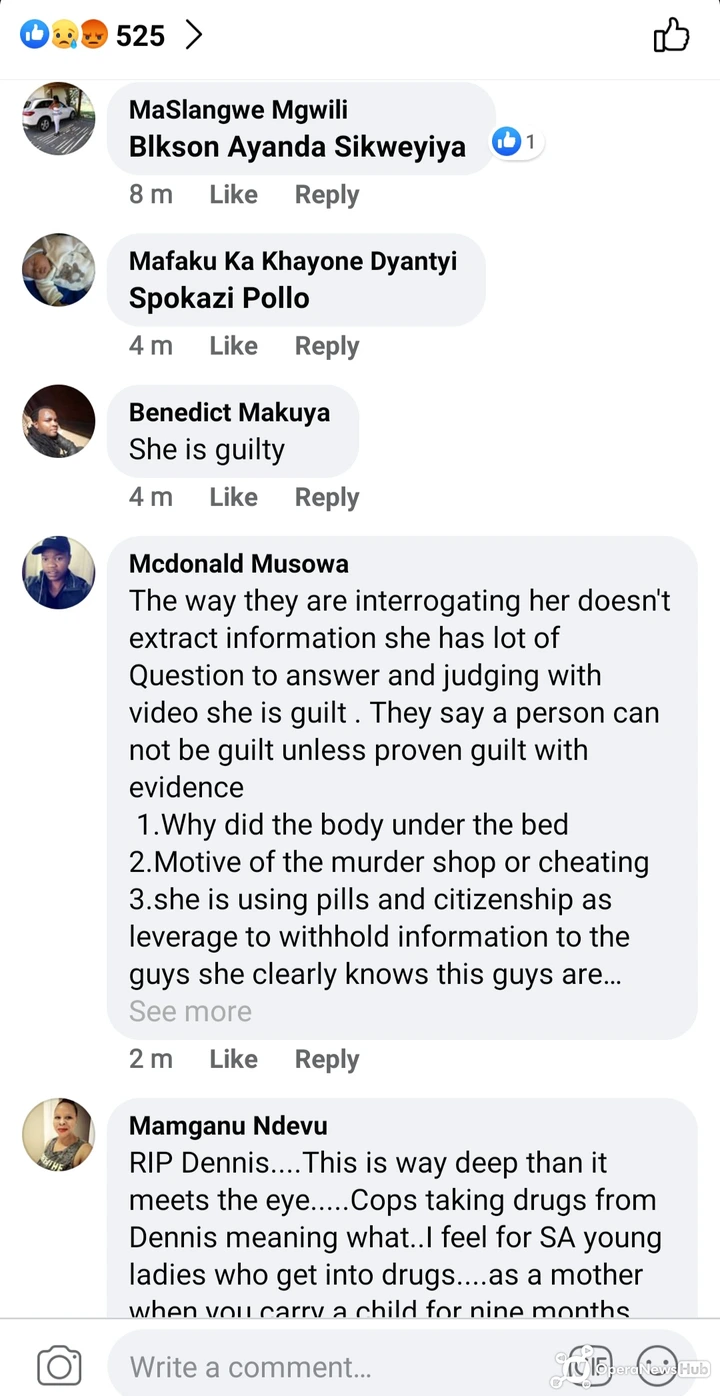 As at the time of this report, it is yet unknown the cause of Dennis's death.
Here's the sad video below, click link.
https://m.facebook.com/story.php?story_fbid=169681174555116&id=100045397033674
In the video, the woman denied having anything to do with the boyfriend's death and she accused the deceased's brother and other men of targeting her because she was a South African, and not a Ugandan national.
"I know you are saying all this things against me because I'm South African. If I was from your country, you will be mourning and crying with me, and not accusing me of killing my boyfriend," she could heard saying in the video.
#DailyNewsUG will keep you posted on this graphic story.
#DailyNewsUG UPDATES