By DailyNewsUG Correspondent,
Uganda has been under lockdown since March 18, and the country's only international airport and other border entry points were closed a week later, sending chills through the aviation, tourism and hospitality industries in particular. For the first time in its history, Entebbe airport has been closed for more than two months.
The Public Health (Prohibition of Entry into Uganda) Order 2020, gazetted on March 21, prohibits entry to all persons with the exception of UN humanitarian organisations staff.
Well, thats what is on paper. What is off the books and behind glittering closed curtains is that the Ministry of Health has issued a no-objection to the request by Brian Kavuya, the son to connected businessman Ben Kavuya, to have his wife flown to Kenya for specialised medical treatment even amid the ongoing travel restrictions over Covid-19.
According to a June 11 letter by Dr Henry Mwebesa, the Director General of Health Services, said Brian is free to fly his spouse, Kara Tanya Komuhangi, to AgaKhan Hospital in Nairobi on Tuesday, June 16, 2020 as long as he fulfils the existing standard operating procedures to contain the spread of Covid-19.
Air travel for passenger flights has been banned in and out of the country over Covid-19 but Dr Mwebesa in the letter said that when the airplane flying Ms Komuhangi reaches Entebbe airport on Tuesday, June 16, its crew must not disembark. And when she returns from Nairobi, Dr Mwebesa said she must undergo institutional 14-day quarantine.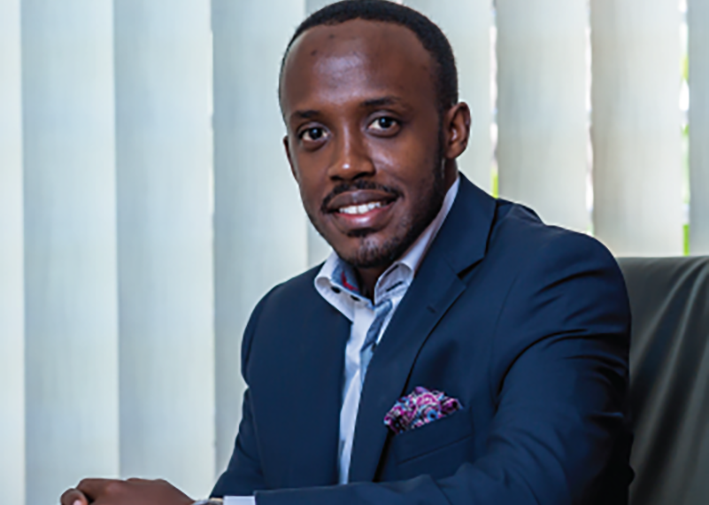 The Director General of Health Services was responding to a request by Amb. Charles Ssentongo from the Ministry of Internal Affairs.
Last month, the government allowed Mr Kavuya to fly in his family members from the United States of America amid the ongoing lockdown over coronavirus.
In a letter to Ethiopian Airlines, Foreign Affairs minister Sam Kuteesa said that the family of the businessman was allowed to fly into the country via a chartered flight on Monday, May 18, 2020.
This came after the Ministry of Health approved the request by the businessman to quarantine the three Members of his family at his Legacy Apartments in Bugolobi, a Kampala suburb.
How uproar over preferential Treatment of Tycoon Kavuya's family bailed out Ugandans abroad
Recently, Mr Patrick Mugoya, the Permanent Secretary of the Foreign Affairs ministry, wrote to all heads of Ugandan missions abroad asking for updated information on citizens stranded due to Covid-19 pandemic.
His then letter was urgent, made complete with a screaming red stamp. It gave the missions until noon of Wednesday, May 13, to send the list by email to the headquarters in Kampala.
"The minister has directed that you verify and submit updated information on Ugandans who are stranded in your area of accreditation as a result of travel restrictions owing to Covid-19 pandemic," Mr Mugoya wrote.
This was an unusual change from the known government position that Ugandans stranded abroad stay wherever they were until after travel restrictions were eased.
"The ministry," a source speaking on condition of anonymity for fear of reprisals said, "was forced by two families whose loved ones needed to return home from Addis Ababa (Ethiopia)."
Days before Foreign Affairs minister Sam Kutesa's letters, businessman Ben Kavuya had used his connection to have his wife Barbara, daughter Blanche Kibaju and grandson Isaiah Tiba Byabashaija, approved to travel back home against the restrictions that has seen Entebbe International Airport shut off to passenger flights since March 21.
On Wednesday, May 13, the same day consular officers were expected to have sent in a list of stranded Ugandans, Mr Kutesa authorised the Kavuyas to be allowed to board a flight to Entebbe.
"Nobody wants to talk about that letter," a foreign mission official told DailyNewsUG. "The headed paper suggests that it was drafted from the minister's personal office. That explains why it was leaked from Ethiopian side and it probably follows an order from a higher office to the minister."
"It seems like it was a rush job. It sounded like there was a lot of pressure so we had to do it (submit passport detail) again," said the citizen, who requested not to be named.
The 'rushed' movement followed Kutesa's leaked letter that courted public backlash over what many saw as selective application of the law.
"Isn't Entebbe Airport closed to passenger flights?" tweeted Opposition leader Kizza Besigye. "How do Ugandans get the exemption to fly back home? The cries of Ugandans banished abroad are deafening."
Prossy Aliba, a concerned citizen, said the law gazetted on March 21 does not give permission to any minister to provide special dispensations to individuals to come into the country.
The latest Government of Uganda's selective application of the law to favor Brian Kavuya and Ben Kavuya will undoubtedly kick up a new storm.
#BenKavuya #UgandanMafia #SamKutesa
#DailyNewsUG UPDATES