By DailyNewsUg Correspondent,
King Mohammed VI of Morocco had successful heart surgery on Sunday in Rabat, the state news agency MAP has said.
The king was treated for a heart rhythm disorder known as "atrial flutter," it said.
The 56-year-old king underwent a similar surgery to normalise his heart rhythm two years ago in Paris.
Mohammed VI, Hassan II's oldest son, inherited the throne upon his father's death in 1999. 
Born in 1963 in Rabat, the king is the 23rd monarch of the Alawite dynasty, remaining in power for two decades despite the country's grave socioeconomic and political crises.
Morocco is a constitutional monarchy where the king holds sweeping powers.
According to Forbes magazine, Mohammed VI's wealth is estimated at $5.7bn.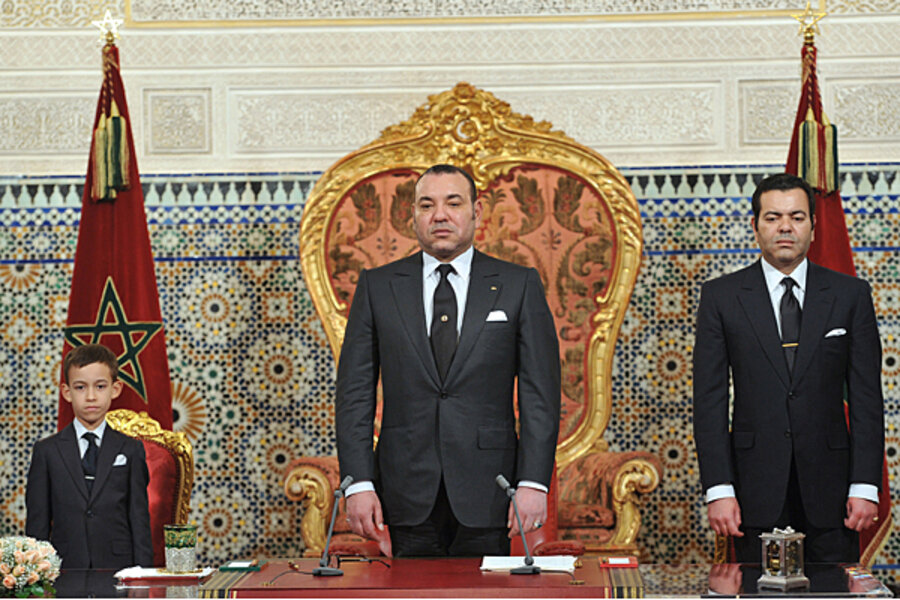 His Majesty King Mohammed VI may God assist him successfully underwent an intervention this Sunday, June 14 at the clinic of the Royal Palace in Rabat, according to a press release released by his medical team composed of Dr Abdelaziz Maouni, Dr Olivier Thomas, Dr Olivier Dubourg, Dr Ali Chaib, and Dr Lahcen Belyamani.
"His Majesty King Mohammed VI, may God glorify and protect him, presented a recurrence of the heart rhythm disorder such as atrial flutter on a healthy heart. The doctors of His Majesty the King, may God assist him, recommended a complementary ablation by radio frequency, which took place this Sunday, June 14 at the clinic of the Royal Palace of Rabat. The intervention ended in complete success, like the previous intervention carried out on February 26, 2018 in Paris, with the restoration of the normal heart rhythm," read the statement.
"May God preserve His Majesty the King, grant him a speedy recovery and fill Him with health benefits " it concluded.
#DailyNewsUG