By DailyNewsUG Correspondent
Nyanza Textile Industries Limited (Nytil) is an integrated textile manufacturing company in Uganda established in 1954, by the colonial government as a Parastatal company. Government of Uganda ran the factory until 1996, when it was sold to Southern Range Nyanza Limited (Picfare Group) owned by Kishor Jobanputra.
Nytil recently won a contract privately to generate 30 million Anti-Covid19 Facemasks.
It has been revealed that a private guard has accused his employer of wrongful termination after he was fired for allegedly blocking one of the managers of Southern Range Nyanza Ltd (Nytil Textile) from accessing the premises for not wearing a facemask.
Mr George Muyomba, an employee of Pan African Carriers which shares premises with Nytil, says his issues started after he told Nytil general manager, Mr Vinay Kumar, to wear a facemask as per President Museveni's directives, before he could access the premises.
According to the termination letter dated May 19, 2020, a copy of which was seen by this reporter, Pan African Carriers' human resource manager, Ms Joanitah Nakawesi, accused Mr Muyomba of insubordination and selective enforcement of guidelines on facemasks.
"You locked the general manager outside the entry gate while he was reporting for duty on May 6, 2020 claiming that he had not put on a facemask. The general manager requested you to allow him entry and you sort out the matter while he was inside the factory premises but you were adamant. This is insubordination," reads the letter in part.
Nytil is one of the firms contracted by the government to manufacture face masks that will be distributed to Ugandans after the President announced that face masks would now be mandatory for everyone as the government moves to ease the virus-induced lockdown.
ABOUT NYTIL
Head quartered in Jinja -Uganda, Southern Range Nyanza Limited (SRNL), and also popularly known as Nytil, is an integrated textile mill with a vision to be the first mover, premium contender in market and become an "Aspired to be worn" brand.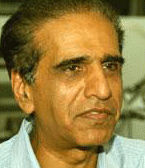 With state of the art integrated textile & garment manufacturing unit, facilities for dyeing, washing & embroidery, comprehensive resources for product development, expert managerial and technical staff to ensure world class standards, and extensive use of SAP ERP across the business, Nytil offers a vast range of products including uniform and fashion fabrics, home furnishings, knitwear, sports wear, casual wears, lingerie and institutional uniforms.
The company is a textile subsidiary of Picfare Group – Uganda's largest printed paper-products solutions provider and a multi portfolio business entity. Mr Kishor Jobanputra is the Chairman of board of Nytil, Picfare Group while Mr. Mitul Jobanputra is the Vice Chairman & Managing Director.
#NytilAskari #DeportNytilBossVinay Kumar