Victoria University & Coventry University's OIL & GAS Partnership structured to produce Highly Skilled Professionals
By DailyNewsUG Education Correspondent
DAILYNEWS UG |Victoria University|
With the emerging superpowers, China and India, beginning to compete for a larger share of the world's energy resources, Countries such as Uganda have responded by seeking to develop their own natural resources, intensifying competition and increasing the demand for highly skilled professionals and managers in this rapidly expanding sector of the global economy.
Uganda's leading Private institution Victoria University Kampala in conjunction with Coventry University from the United Kingdom have a partnership together custom-tailored to equip Ugandans with Oil and Gas knowledge so as to favorably tap in the many jobs that will be available as the Oil and Gas sector continues to take shape.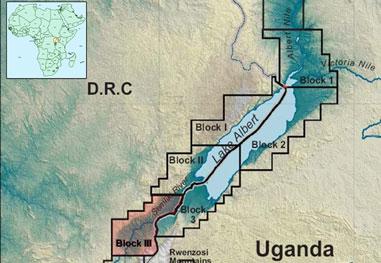 Victoria University and Coventry University's Oil and Gas Management Programs are professionally accredited by the Energy Institute, the leading chartered professional body for the international energy industry, this course has been developed in collaboration with the industry.
Coventry University's extensive industry links mean that you could benefit from technical site visits, which have previously included the National Engineering Laboratory, as well as a range of expert guest lectures, such as the former Vice President of British Petroleum. Such experiences are shared with VU Students.
The University's Oil and Gas degree program's and short courses in the field of oil and gas were designed specifically with the aim of building management capacity within the petroleum industry.
The students are taught the complexities of management within the extractive industry and this will help you to gain a strong understanding of the interconnections between the different value chains within the oil and gas industry, to help to prepare you for a wide range of potential employers, including national and multinational energy companies, consultancies, energy ministries and international agencies.
Victoria University maintains a Memorandum of Understanding with Coventry University and recently the Vice Chancellor Victoria University Dr. Krishna N. Sharma speaking to the Media said: "It's a big opportunity for Victoria University as we are ready to contribute to this so fast growing Oil and Gas sector."
This development comes after a recent call by President Yoweri Museveni urging the private sector to invest in institutions that will provide Ugandans with the necessary skills to benefit from the oil and gas industry. Museveni noted that instead of oil companies being the ones to build institutions and training Ugandans — local and international private companies can set up institutions for training Ugandans and Ugandans would enroll, either by sponsoring themselves or through government sponsorship.
"This will help in separating the oil business from the skilling businesses. If we allow the oil companies to train Ugandans and deduct the money — once the oil is produced, it will reduce the final benefits. If there are institutions that can put up these technical institutes, then they should do it immediately," he said.
Dr. Krishna today reiterates that "We need to build up the capacity of the Ugandans so that when the companies come, they don't go out to look for human resource."
In this partnership, the role of Victoria University is to mobilize the instructors and provide training to the people, as guided by the Education Ministry.
Why Victoria University Kampala?
As a state-of-the art, Victoria University is committed to providing its students with the best possible experience. VU continues to invest in both its facilities and its innovative approach to education.
VU Students benefit from industry-relevant teaching, and resources and support designed to help them succeed. These range from its modern library and computing facilities to dedicated careers advice and its impressive Students' Guild Union activities.
The BSc in Oil and Gas Accounting is a new course designed to develop specialized knowledge and skills specifically for an accounting career in the oil and gas industry. It offers a blend of theory, experience and the practical skills required for effective financial accounting and management within the industry. The course will enable students to develop a critical awareness of the key issues in accounting for upstream oil and gas exploration, development and production activities, and is delivered by respected academics with relevant industry experience.
The course in oil and gas accounting will enable students to develop a critical awareness of the key issues in accounting for upstream oil and gas exploration, development and production activities.
Studies in oil and gas accounting will prepare graduates to measure and analyse the income, costs, sources and uses of funds of oil companies at different levels of the oil and gas value chain on the basis of certain generally accepted principles. Such measurements and analyses are helpful to those directly responsible for attaining production, marketing and financial objectives along the value chain.
For more information, please contact:
Victoria University, Plot 1-13 Jinja Road, 
P.O.Box 30866, Kampala, Uganda 
+256-417-727-000, +256-759-999-130/146,
Email: admissions@vu.ac.ug,
Website: www.vu.ac.ug
We are available on Whatsapp!

+256700 300 088