UPDF Air-force Soldier Commits Suicide
A soldier attached to the Uganda Peoples Defence Airforce has committed suicide by firing a bullet through his head.
A statement released by the UPDF spokesperson Brig Richard Karemire, a board of inquiry has been constituted to establish the circumstances around the unfortunate act by the soldier.
"UPDF regrets to announce the death of  Pte Lokwi Samuel who today Saturday, the 5th of May 2018 took his life through suicide firing a bullet through his head at Katale -Seguku," said the statement.
Pte Lokwi has been a soldier attached to UPDAF Headquarters in Entebbe. His body has been taken to Katabi UPDAF Health Centre II for further medical examination.
"We extend condolences to his family," the statement by UPDF said.
USA MILITARY SUICIDES
United States military veteran suicide is an ongoing phenomenon regarding a reportedly high rate of suicide among U.S. military veterans, in comparison to the general public. According to the most recent report published by the VA in 2016, which analyzed 55 million veterans' records from 1979 to 2014, the current analysis indicates that an average of 20 veterans a day die from suicide.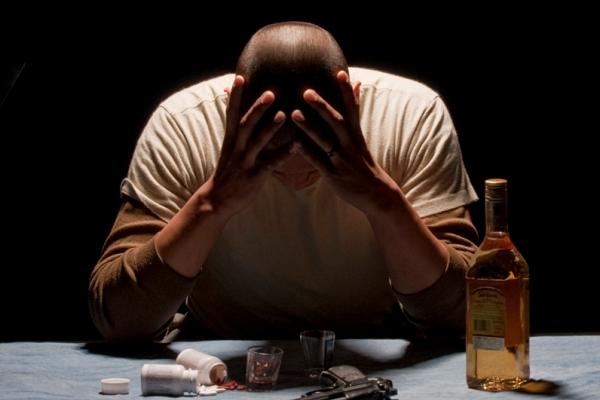 Background
In 2012, an estimated 6,500 former military personnel died by suicide. More veterans succumbed to suicide than were killed in Iraq: 177 active-duty soldiers died by suicide compared to 176 soldiers killed in combat. In 2012, the study concluded that the Army had the highest number of suicides compared to any other service branch.
In 2013, the United States Department of Veterans Affairs released a study that covered suicides from 1999 to 2010, which showed that roughly 22 veterans were dying by suicide per day, or one every 65 minutes. Some sources suggest that this rate may be undercounting suicides. A recent analysis found a suicide rate among veterans of about 30 per 100,000 population per year, compared with the civilian rate of 14 per 100,000. However, the comparison was not adjusted for age and sex.
The total number of suicides differs by age group; 31% of these suicides were by veterans 49 and younger while 69% were by veterans aged 50 and older. As with suicides in general, suicide of veterans is primarily male, with about 97 percent of the suicides being male in the states that reported gender.
In 2015, the Clay Hunt Veterans Suicide Prevention Act passed in the Senate  and was then enacted as Pub.L. 114–2 on February 12, 2015.
In August 2016, the VA released a new report which consisted of the nation's largest analysis of veteran suicide. The report reviewed more than 55 million veterans' records from 1979 to 2014 from every state in the nation. The previous report from 2012 was primarily limited to data on veterans who used VHA health services or from mortality records obtained directly from 20 states and approximately 3 million records. Compared to the data from the 2012 report, which estimated the number of Veteran deaths by suicide to be 22 per day, the current analysis indicates that in 2014, an average of 20 veterans a day died from suicide