TV Star Masogange Dead. Laid to rest. Her Drugs past pops up
By DailyNews Gossip Correspondent
The Tanzanian showbiz industry has been thrown into mourning following the death of popular video vixen and socialite, Agnes Masogange.
According to Roben Simwanza, a lawyer to the deceased, Masogange died on Friday, April 20 around 4.00 pm.
He said she was suffering from pneumonia and died while receiving treatment at Mama Ngoma hospital at Mwenge in Kinondoni Municipality.
"I'm really shocked by her death; I received a call concerning her death about one hour ago (around 4.00 pm)," he said in brief.
Many artists including Steve Nyerere have expressed shock upon receiving news of their colleague's death.
Below are facts about Agnes Masogange that you, probably, did not know:
DATE OF BIRTH
She was born on September 8, 1989.
-MASOGANGE IS NOT HER REAL NAME-
Masogange is her stage name, and not her real name. She was born Agnes Gerald. She adopted the Masogange name after she featured as a video vixen in Tanzanian artiste Belle 9's song Sumu ya Penzi.
-ENDOWED-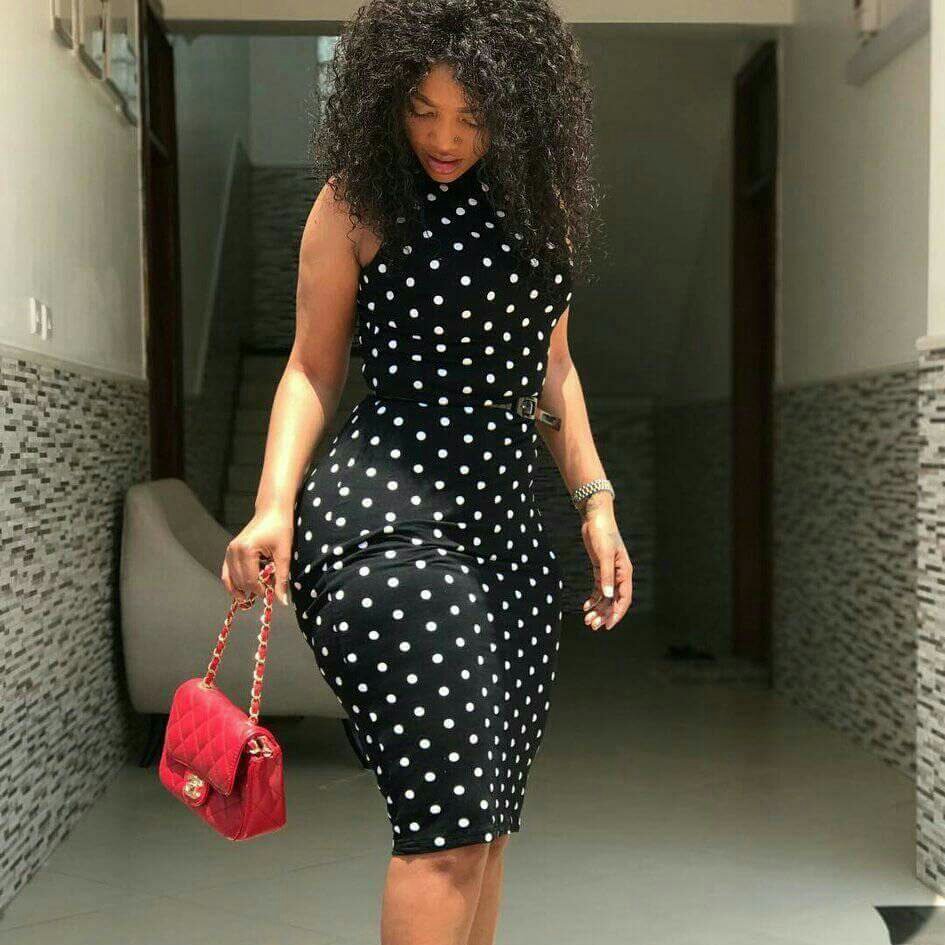 -CONVICTED OF DRUG-RELATED CHARGE-
She was, on April 3, 2018, sentenced to three years in jail or a fine of Ksh67, 000 (Tsh1.5 million) after she was found guilty of drugs and substance abuse.
While giving his ruling on April 3, Kisutu Resident Magistrate Wibard Mashauri said the prosecution, which presented three witnesses, proved beyond any reasonable doubt that Ms Masogange abused heroin and Oxazepam.
Ms Mashauri said the government chemist presented in court a report, which showed that Masogange's urine contained traces of heroin and other illegal drugs.
Ms Masogange was sentenced to two years in jail, or a fine of Ksh44, 500 (Tsh1 million), after she was found guilty of the first count (use of heroin). She was also sentenced to another year in jail, or pay a fine of Ksh22, 000 (Tsh500, 000), after she was found guilty of using Oxazepam. She paid the total fine (Ksh67, 000) to secure her freedom.
Ms Masogange was arrested on February 15, 2017 for her involvement in illegal drugs trade. She featured among other top Tanzanian celebrities in a list, which was issued by Dar es Salaam police boss Paul Makonda, of people who were suspected to be involved in a drug network in Tanzania.
-SOUTH AFRICA ARREST-
In July 5, 2013, Agnes Masogange and another lady identified as Melisa Edward were  arrested at the Oliver Tambo International Airport in Johannesburg, South Africa. The two were nabbed in possession of what was suspected to be illegal drugs, Crystal Methamphetamine, which were valued at Tsh6.8 billion (Ksh297 million).
The substances had been packed in six bags. It was later established that the suspects were not transporting drugs, but chemicals. She was fined Ksh297 million, or a jail term of 2 years. She secured her freedom after paying the fine.
Ms Masogange, would, thereafter, say a man only identified as DK was the one who had asked her to transport the substances.
-DAVIDO LINK-
In December, 2015, Ms Masogange was linked, romantically, with popular Nigerian singer Davido, who blogs said was the father of Ms Masogange's then-unborn child. Davido would come out to refute the claims of being responsible for Ms Masogange's alleged pregnancy.
Social media was fraught with rumours that the video vixen was heavy with Davido's child after Ms Masogange took to her official Instagram handle and posted a suggestive update that subtly linked Davido to her unconfirmed pregnancy.
In the social media post, the popular socialite shared a picture of her holding Davido's HKN chain with the caption "I miss him" and merged it with yet another photo of a pregnancy test which read positive. The photo grid, expectedly, attracted a myriad of comments and speculation.
Shortly after uploading the post, she deleted it. Davido would immediately come out to clear the air. "I don't care what blogs write; true or fake. But when someone is calling me back to back all the way from another country crying about her fiancé seeing false news and is about to leave her; leave her in misery…! Until some crazy things happen, then everyone will start feeling [expletive] up," tweeted the All of You star.
The feted musician added: "Please stop it. It is not fair on Agnes and her boyfriend. Let them live and have their baby in peace. SMH."
The nature of Davido and Agnes Masogange's relationship raised eyebrows in November, 2015 after photos of the two hanging out surfaced online. Agnes, in December, 2015, played down Davido dating rumours by uploading a photo on Instagram kissing her presupposed boyfriend, Tanzanian actor Rammy Galis, on the cheek.
It later emerged that Ms Masogange was not expectant.
Drug trafficking.
About three years ago, Agnes Masogange and her companion Melissa Edward were arrested at Africa's biggest and busiest airport O.R. Tambo International Airport in Kempton Park, Gauteng, South Africa.
Lucky for her, smuggling ingredients instead of the drug itself  holds a lesser jail term and so after  spending two months in prison, a judge at Kempton Park court fined her about 1.2 Million Kshs for her offence.
Her arrest came a year after the United Nations Office for Drugs and Crime (UNODC) released a report connecting Tanzania to the 'smack track' which is infamous Afghanistan-Pakistan-Iran-Indian Ocean-East Africa heroin route.
Tanzania was named as a major transit point for the trafficking of drugs in Africa alongside its neighbour Kenya which was also a shipment point for Afghan Heroin, Mandrax from India and China and Cocaine from Latin America.
In 2016, the United Nations body released another report stating that out of these drugs that pass the East African region, 2.5million tonnes of heroin are consumed annually by East Africans with most of the region's users found in Tanzania.
And that is probably why Tanzania and Kenya are cracking the whip on drug users, barons and peddlers with the recent extradition of the notorious Akasha Brothers.
In a bid to curb the problem, Tanzania's President John Pombe Magufuli ordered the arrest and prosecution of those involved in the drug trade regardless of which rank they hold in the country.
To show how serious he was, he even decreed that if his wife Janeth was caught up in the drug trade she shouldn't be spared.
Following this decree, Tanzanian official's went in for the big fish; summoning and  arresting stars like Wema Sepetu, T.I.D, Idris Sultan, Vanessa Mdee, Nay Wa Mitego, Ray C, Clouds FM's media director Ruge Mutabaha, and video vixen Tunda  over drug use and trafficking.
Speaking to the press, the head of police in Dar es Salaam Simon Sirro said that Agnes had been taken to a government chemist to find out whether she was using drugs. Later, in the company of other suspects she would be taken to court.