Dr. Stella Nyanzi to contest for Kampala Woman MP
DAILYNEWS UG: We can exclusively reveal that we have credible information that the outspoken Stella Nyanzi  intends to contest for the Kampala Woman MP seat.
Our inside sources at FDC have confirmed this and with Nyanzi's big following, vocal ability and attitude is what the party is looking for and if the rumour is true, we shall see the wordsmith lock horns with current Kampala Woman MP Nabilah Naggayi, who also happens to have her own following.
Who is Dr. Stella Nyanzi?
Stella Nyanzi is a Ugandan human rights activist, academic and former Research Fellow who has been working with Makerere University Institute of Social Research until she was suspended from the University.
Stella Nyanzi studied at Makerere University from 1993 to 1996 where she graduated in Bachelor of Arts in Mass Communication and Literature. While at Makerere University, Stella Nyanzi studied with the renowned Journalist Andrew Mwenda and the two have time and again claimed to have been better than the other in class.
From 1999-2000, Stella Nyanzi attended University College London a constituent college of the Federal University of London where she got her Masters in Science, Medical Anthropology.
2003 – 2008, The Academic Don studied PhD in Social anthropologist, Sexualities, Youth and Health Policy from London School of Hygiene and Tropical Medicine. She went in 2005 to Gambia where she carried out her academic research about sexualities of youths.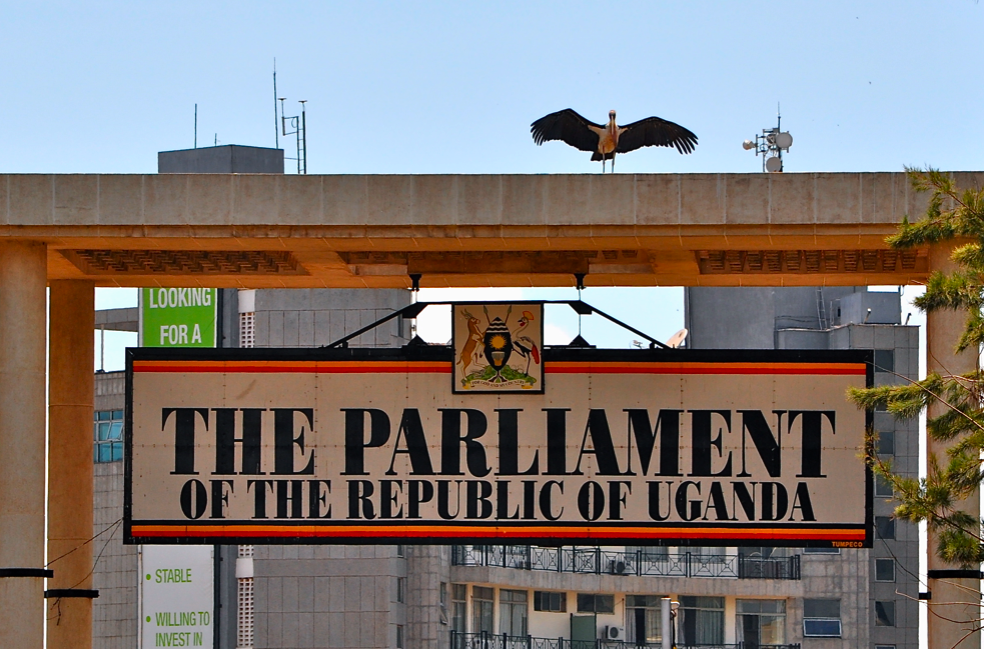 Her Career
Stella Nyanzi has worked in various offices of various organizations incountries with most of them being related to Social Research. Shortly after her graduation, in 1997, she got a job of a Social Science Research Associate at the Medical Research Council (UK) Programme in Uganda where she worked from February 1997 to September 2002.
She later got a job as Local Anthropologist at the Medical Research Council Laboratories, The Gambia, where she worked from 2002 to 2003 and left after 1 year and one month.
Upon getting her PHD in London, in 2009, Stella Nyanzi got a job at the Makerere University as a Researcher at the Law, Gender & Sexuality Research Project, Faculty of Law, Makerere University where she worked until December 2013.
While at Makerere University, she got a job at the Makerere Institute of Social Research as a Research Fellow. In 2016, while working at the Makerere Institute of Social Research, Stella Nyanzi was requested to lecture in the newly Introduced PhD programme dubbed the Mamdani PHD Project, she declined the request, leading to the closure of her office and her subsequent nude protest against her boss.
Social and political activism
On March 6, Stella Nyanzi Launched the Pads4girlsUg Project where she collected thousands of re-usable pads and distributed them to school girls and also offered lectures to school children about menstrual health.
She referred to the First Lady Janet Museveni as a pair of buttocks, among other comments, after she appeared before the parliament and told the legislative house that the government had no money to procure pads for school girls. She was later summoned to the police on charges of cyber harassment and offensive communication.
Arrest and release
On April 7, 2017, Stella Nyanzi was arrested and detained by Police at Kiira Police Station after her keynote address at the Rotary Club talk show. She was thereafter produced to court on Monday April 10, 2017 where she was charged with various charges including misuse of a computer, and cyber harassment, abusing the president, calling him a pair of buttocks and was later remanded to Luzira Prison.
On April 11 an attempt was made by the doctors from Butabika to carry out a psychiatric assessment examination to determine whether she was insane as the government prosecutor was alleging. However, she resisted the examination and requested that her personal doctor and at least one family member should be present if they want to carry out a medical test on her.
Dr. Nyanzi was released on 10 May 2017 on a non cash 10 million Ugandan shillings (US$2924) bail.
It will be interesting to see her in Parliament.