SHOCKER: DFCU Bank CEO Juma Kissame has an astounding USD$40m (Ugx 153 Billion) STASHED on his Personal Account in Bank of Africa
By Our Business Correspondent
DailyNewsUG |Kampala |
The Auditor Generals report revealed recently that Crane Bank was sold by Bank of Uganda to DFCU in a "non-transparent manner".  As the dust is yet to settle over the alarming queries in the Auditor Generals Report, the Country is in shock after it has been revealed that Mr. Juma Kissame the Managing Director/CEO of the troubled Dfcu bank has a whooping  USD 40,000,000 equivalent to Ugx 153Bn stashed on his personal Bank account in Bank of Africa.
The source of this LEAKED information is an authentic and fully signed Bank of Africa Bank Statement. This was signed by Kiduma Erisa, a current Staff Member of Bank of Africa who stamped and signed the Bank transactions on the account. See below:
Above: CLICK ABOVE LINK to view full statement 
DFCU 'bought' Crane Bank from BoU in a process that Auditor General says it wasn't transparent given that DFCU was the VALUER turned BUYER/PURCHASER of the same bank.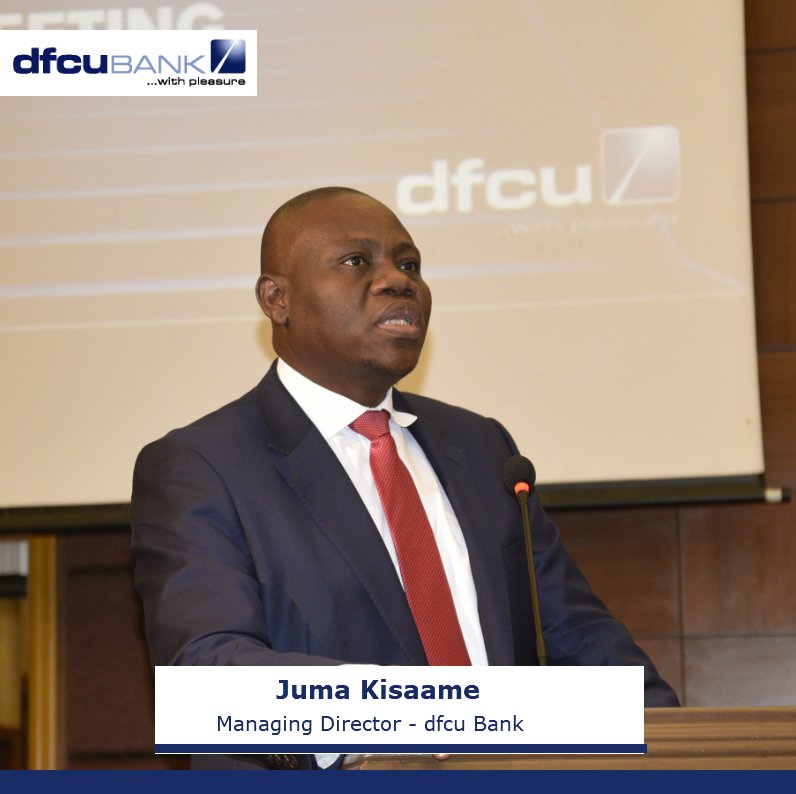 The Auditor General, Mr John Muwanga, recently faulted Bank of Uganda for not following proper procedures over the sale of Crane Bank and closure of six other banks pointing to possible fraud in the transactions.
In his 94-page audit report to Parliament, Mr. Muwanga found that there were no guidelines/regulations/ procedures or processes for selecting buyers of assets of Crane Bank Ltd.
"I observed that there were no guidelines/regulations or policies in place to guide the identification of purchasers of defunct banks. There were also no guidelines to determine the procedures to be adopted by the Central Bank in the sale/transfer of assets and liabilities of the defunct banks to the identified purchases," he notes.
The practical implication of this is that there was an opportunity for fraud and collusion between BoU officers, transaction advisers and potential buyers.
Above: A quick rebuttal from Bank of Africa protecting its Customer Mr. Kissame.
The Auditor General also notes that he could not establish how Dfcu was picked as a buyer and how terms of the Purchase and Assumption (P&A) agreement were reached.
"I was not provided with the negotiation minutes leading to the P&A agreement. In the absence of the minutes, I could not determine how BoU selected the best evaluated bidder and how the terms in P& A were determined," Muwanga notes in his report.
This implies that Bou and its advisors just picked whoever they wanted to sell to, hence the winning bid and terms of P&A were reached between BoU and Dfcu in a non-transparent manner.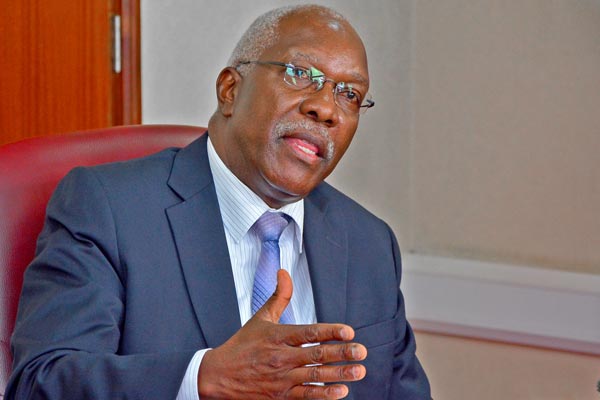 No valuation of Crane Bank assets
Another glaring anomaly the AG points out in his report is that there was no valuation of assets and liabilities of CBL prior to its sale as required under Financial Institutions Act (FIA).
"On April 10, 2018, I requested for P&A agreement, including details of the assets and liabilities transferred after taking into account the requisite valuation. I noted that BoU did not carry out a valuation of the assets and liabilities of CBL. In the absence of the valuation, I could not establish how the terms for the transfer of assets and liabilities in the P&A were determined."
The implication is that the buyer got a bonanza because seller did not value assets. This resulted into erosion of value of the assets and consequently, loss to tax payer, shareholders and creditors.
It was also dumbfounding to note that BoU relied on the seller to determine the value of the assets sold, which is contrary to the FIA.
"In a meeting with the BoU's outgoing executive director of supervision held on June 13, 2018, at BoU offices, the directors admitted that the BoU did not carry out a valuation of the CBL assets and liabilities but relied on inventory report and the due diligence undertaken by Dfcu to arrive at P&A agreement," Muwanga notes.
"I also noted that the P&A did not have complete details of assets and liabilities transferred to Dfcu with their corresponding values; I was therefore, unable to establish the status of assets and liabilities transferred to Dfcu."
BoU could also not provide the Auditor General details of loans and advances transferred to Dfcu and evidence of valuation of assets before sale hence it was insufficient to respond to his observation.
Muwanga also points out that he could not establish how consideration of Shs200bn was derived from a bad book of Shs570.38bn. This could point to fraud between Dfcu, transaction advisors and BoU as the Shs570.38bn bad book was fully collateralized.
The report also reveals when BoU took over the bank, it increased the shareholder capital deficit from Shs130bn which was in the PWC inventory to Shs439.72bn as stated in an EDS memo just three months later.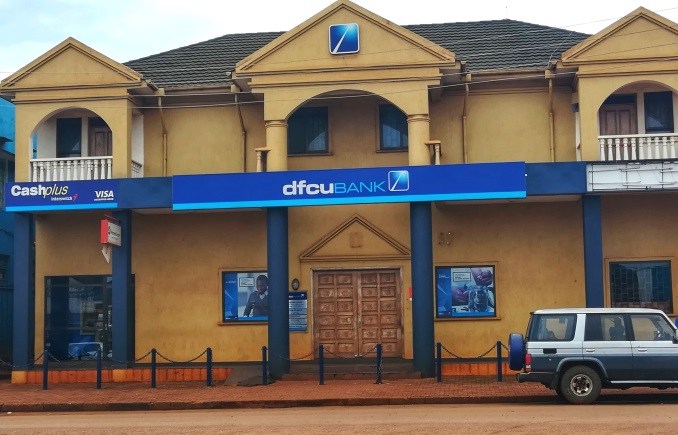 Bank of Uganda ignores a stipulation to revive Crane Bank Ltd 
Mr. Muwanga notes that despite BoU injecting Shs478.8bn taxpayers' money in CBL, there were no plans to revive the bank as required under the law. The process of injecting these funds and whether there was a justification for it was also queried.
"I was unable to examine CBL operations during Statutory Management to determine that the funds injected reflected the liquidity shortfall at this time," he notes.
The report also notes that Dfcu used $8m (Shs27bn) shareholders money to pay its debts to BoU.
Dfcu entangled in Crane Banks cob-web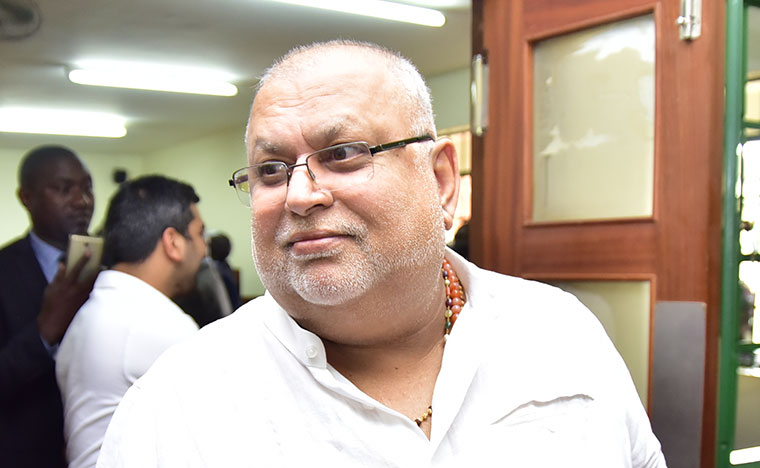 Dfcu Bank is embroiled in legal landmines arising from their takeover of Crane Bank in January 2017. Tycoon Sudhir Ruparelia through his companies Meera Investments Ltd and Crane Management Services has dragged Dfcu to court in three separate cases.
Case 1: Fight for his 46 properties 
Sudhir's Crane Bank had the biggest footprint in Uganda with a countrywide network of branches. This was enabled by his real estate development firm Meera Investments which owned the branches where Crane was operating.
In October 2016, Bank of Uganda put Crane Bank under receivership. Three months later, Dfcu was announced as having taken over assets and liabilities of Crane Bank. Perhaps Dfcu overstepped its limits when it took over ownership of Meera's 46 properties that used to house difference Crane Bank branches.
The said properties are in Rukungiri, Kasese, Busia, Kawempe, Nkumba, Mukono and Kireka among others across the country.
Sudhir says Dfcu is illegally occupying the properties after they connived with the Commissioner for Land Registration to transfer them to the bank.
Meera Investments, through Magna Advocates, says is the registered owner of the branches which are either freehold or mailo systems of land tenure and is seeking to reclaim its properties, accusing Dfcu bank of trespass, asking court to force them to leave immediately.
Between 2012 and 2016, Meera leased the 46 properties to Crane bank on different terms with the leases being duly registered as encumbrances on Meera's freehold and mailo interest.
The lease titles were subsequently processed and issued to Crane Bank.
Crane Bank agreed to pay $6,000 as ground rent for each of the properties effective on or before the January 1, of every year to the property owners (Meera Investments).
According to the plaint, for Dfcu to claim ownership of the properties, it needed consent from the real owner who in this case is Meera Investments.
The Commissioner Land Registration is sued alongside Dfcu for "illegally" effecting the transfer of Meera properties to Dfcu Bank.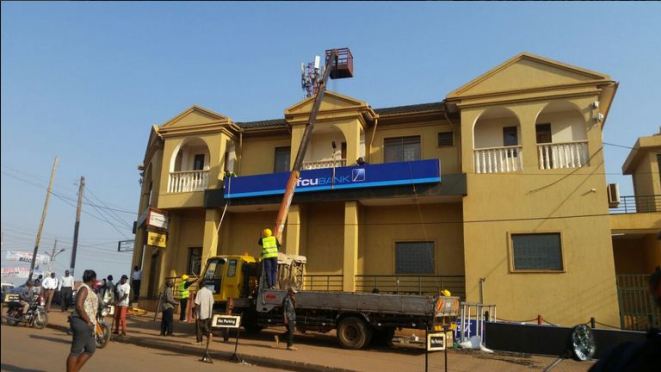 LEGAL ISSUE  2: Shs5bn for walking out of long running rental agreements
In the second case, Crane Management Services is demanding $385,728 and Shs2,998,558,624 as rental arrears on 13 properties, plus interest, general damages, interest on general damages and costs of the suit. At the time of Dfcu taking over Crane Bank, CMS had existing contracts with Crane Bank that were automatically inherited by Dfcu as it took over Crane's assets and liabilities.
CMS argues that after taking over Crane Bank assets and liabilities, Dfcu acknowledged being party to the existing agreement and assumed rights and obligations of the tenancy agreements.
"They took occupation of the premises and continued to operate from them, they removed all Crane Bank branding, adverts and notices, substituting them with their own, an indicator that they were the new tenant."
However, on 30th April 2017, Dfcu vacated the 13 properties or spaces that Crane Bank previously rented from CMS for use as bank branches, staff accommodation and ATMs in some cases without paying arrears especially covering the period between October 2016 when the central bank put Crane Bank under administration and January 2017 when BoU handed over Crane Bank to Dfcu.
On some properties where rent was prepaid, Dfcu did not bother to meet any of its obligations and continued occupying the premises till they elected to vacate the premises at the end of April 2017.
However, vacating the properties without serving the three months notice as stipulated in the contract was tantamount to breach. In so doing, Dfcu was walking out of long term fixed rental contracts without renegotiating them.
An example is in respect to Plot 9 Market Street where rent had been prepaid up to September 2016 but by the time the central bank took over in October 2016 and eventually handed it over to Dfcu on January 27, there were rental arrears of four months. Dfcu continued to occupy it till April 2017–a total of seven months, thus amassing rent arrears of $28,730.
LEGAL ISSUE 3: $8.6m for breach of tenancy agreement on Plot 38 Kampala Road
The case arises from a December 16, 2014 tenancy agreement in which Meera Investments let the basement, ground, 1st, 2nd, 3rd and 7th Floor of Plot 38 Kampala Road (Crane Chambers) and all of Plot 40A Kampala Road for a period of 10 years.
"It was specifically agreed by the parties (Crane Bank and Meera) that the tenancies shall remain firm and binding on them until the expiry of ten years," reads part of the plaint filed by Meera.
In the agreement, Crane Bank would pay $46,980 in monthly rent and $46,980 in ground rent per month with a 7% annual increment for Plot 38 Kampala Road and USD9,890 in rent and USD9,890 in ground rent for Plot 40A Kampala Road, payable a year in advance.
Following the takeover, Dfcu took over the entire premises previously rented by Crane Bank and rebranded. Dfcu also undertook to pay to Crane Management Services (Managers for Meera) USD531,000 in restoration costs and arrears in utility bills.
According to the plaint by Meera, Dfcu, in February 2017, entered into a revised contract in "respect of the basement and ground floors of Plot 38 Kampala Road for a fixed period of three years."
Dfcu, however, continued to occupy 1st, 2nd 3rd and 7th Floors of Plot 38 Kampala Road and Plot 40A Kampala Road "under the terms and conditions of the tenancy agreement dated 16th December 2014" until 30th of April 2017, when it opted to vacate them.
According to Meera, this constituted a breach of clause 3(c) of the surviving tenancy agreement, that covenanted that the "tenancies shall remain firm and binding on them until the expiry of 10 year" and for this breach, Dfcu is "liable to pay the plaintiff the sum constituting rent for the unexpired period of 84 months being $8,660,462.34."
Meera also wants interest on the sum at the prevailing commercial rate from the date the defendant was in default until payment in full.
The leakage of the Juma Kissame Bank Statement, this statement could worsen the already tense situation given that shareholders blocked Mr Kissame from resigning his post.
Mr. Kissame had tendered in his resignation after the stormy meeting in South Africa.
The beleaguered DFCU Managing Director USD 40m stashed on his personal account this could  trigger issues to do with DFCU having negotiated with authorities at BoU to buy Crane Bank Limited at Shs200 billion but as per AG report, it is only Shs90 billion that has so far been paid to the central bank.
The question remains, where did Juma Kisame get the USD$40,000,000 equivalent to Ugx 153Billion??
More to follow… LOADING…..