NSSF Uganda Board crippled by stringent Vetting Rules
DAILYNEWS UG |WORKETS UNION|A trade union dispute and tough vetting processes applied by the pensions industry regulator are being blamed for the crisis at Uganda's National Social Security Fund), which has left the Fund with no board of directors for three months.
The umbrella National Organisation of Trade Unions (Notu) is largely being blamed for the state of affairs that has exposed governance risks faced by the NSSF.
Under current regulations, the NSSF board consists of eight to 10 directors, including the managing director, with representatives from the Ministries of Finance and Labour — the Fund's line ministries —employers and employees seconded by their unions.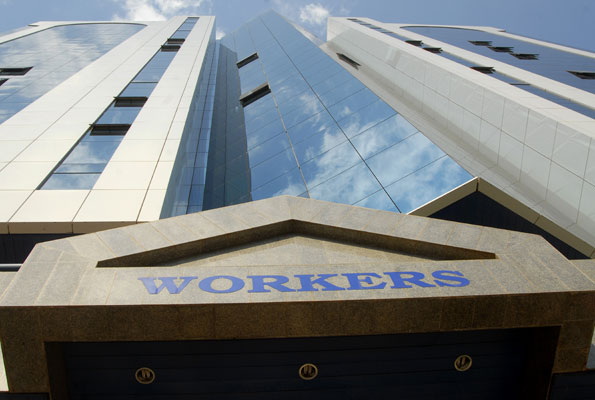 Out of nine boardroom slots, three were reserved for the trade unions, with Notu allocating one and the remaining two going to the Confederation of Trade Unions (Coftu), a rival umbrella labour group.
Whereas Coftu nominated two members who passed the regulator's requirements, all Notu's nominees failed the test for reasons that could not be established by press time.
But severe disagreements among Notu's executives over selection of the board nominees and a conflict between the trade union umbrella body and the Finance Minister over the Uganda Retirement Benefits Regulatory Authority (URBRA) are cited for the negative vetting outcomes.
Though the Finance Minister gave Notu a December 7 deadline to submit fresh nominees for vetting, it is not clear if diplomatic efforts pursued by the Fund's deputy managing director to resolve the problem have yielded fruit.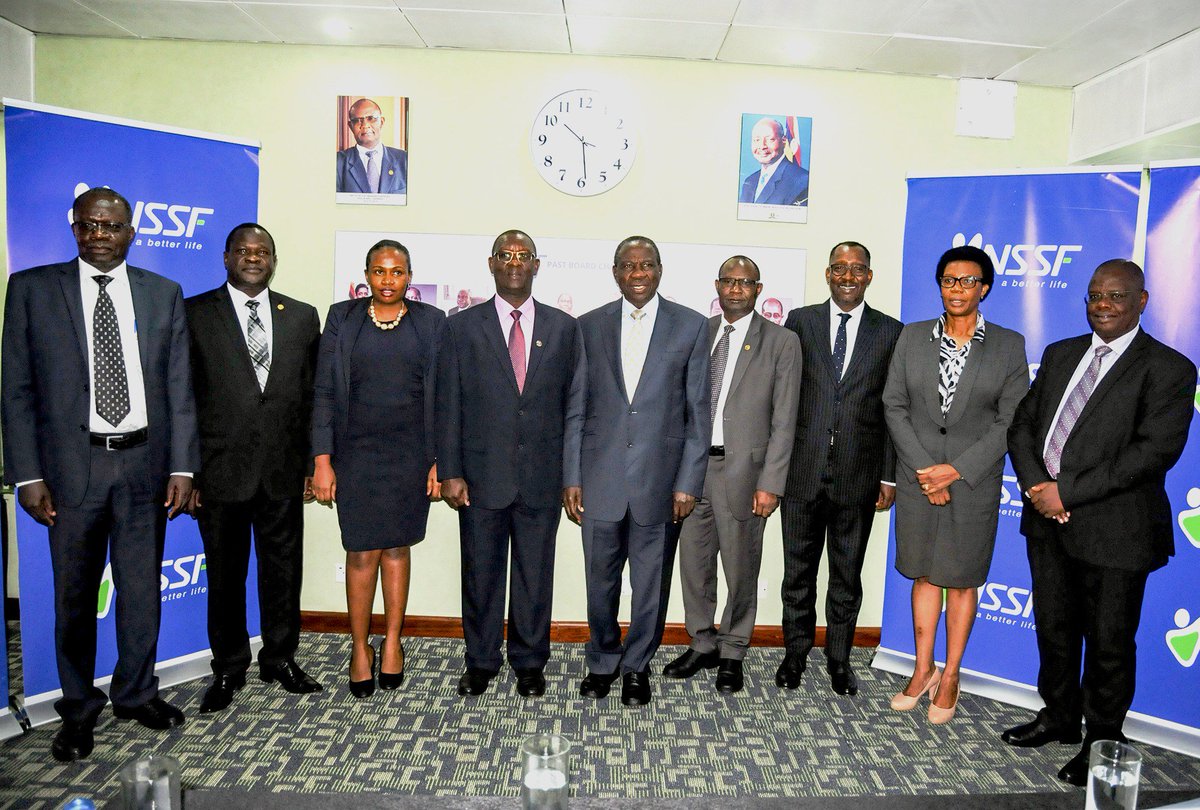 Following Notu's failure to submit competent nominees for vetting and expiry of the former board's term in September, NSSF Uganda spent three months without a board of directors — a risky development who can to loss of investment opportunities in the event of transactions that require board approval.
A case in point was the suspension of the former NSSF board of directors in 2004 over fraudulent acquisition of more than 100 acres of land located along the Kampala-Masaka Highway that belonged to Nsimbe Estates Ltd.
Subsequently, the Fund spent nearly a year without a board of directors — a scenario that denied it participation in the New Vision Ltd IPO in 2004 and several other secondary stock market deals, sources said.
However, NSSF Uganda has suffered little commercial damage from the absence of a board of directors this time round on account of a decision taken by the former directors to fast track all investment approvals before the end of their tenure in September amid fears of a slow and difficult succession process, The EastAfrican has learnt.
"Notu is divided on their nominee to the new NSSF board and it is also biased towards certain people it has selected to represent it on the board regardless of their competencies.
"But I believe most of Notu's fights over the boardroom slot are driven by a desire for influence in the Fund and not money alone," said Patrick Byabakama Kaberenge, NSSF board chairman.
In spite of the fairly small fees offered to NSSF directors, the Fund's rapid growth patterns, which saw it gross more than Ush10 trillion ($2.6 billion) in assets last month, have created a demand for big underlying opportunities offered by the Fund in form of fat procurement contracts, high paying jobs and big corporate donations.