Kisoro Man called "Innocent" killed by Villagers in LIVE Adultery action in Husbands Bedroom!
DailyNewsUG |Kisoro District|
A 41 year old man identified as Innocent Bakunzi has been discovered dead on Tuesday morning.
The man was identified as a tax collector in Bunagana and his body was discovered in Gatobo Village, Busengo parish in Nyarubuye sub county Kisoro district by Children who were going to school.
According to some residents, the deceased had come to visit a married woman one Irihose Jane wife to Mugisha Yusi whom they have 3 children.
While speaking to Enock Munezero, the secretary Bunagana Kwifatanya Group where the deceased has been a member, he had previously been warned by community members against the married woman but insisted claiming that he loved her, an issue they suspect might have led to his death.
Some Locals say he was caught in a live adultery situation, villagers pounced on him and killed him, next time don't commit adultery in another man's bedroom.
Gatobo and Gatete area residents who spoke to Kisoro FM expressed mixed reactions about adulterous men and women who have destroyed the image of marriage in the district.
However on the other hand , OC CID Mugenyi Robert warned residents against mob justice.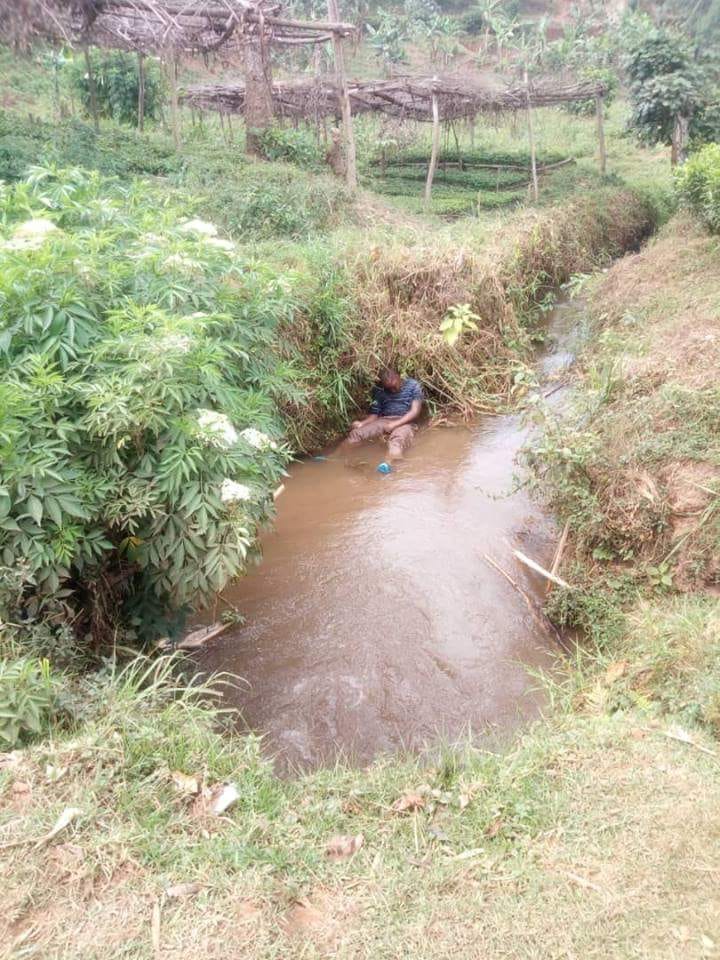 Police in Kisoro district  is investigating circumstances under which the deceased Innocent Bakunzi, a Congolese national was found dead in a stream of water in a tea plantation on Monday 06/08/18 at 07:00 am Gatobo village Busengo parish Nyarubuye subcounty  Kisoro district.
 According to the Kigezi region Police spokesperson Elly maate,  Police was notified, visited the scene.
Maate adds that the body had multiple injuries a sign of violence.
His body was taken to Kisoro hospital mortuary for postmortem and Inquiries underway.
Maate condemned the incident, and has advised the public to avoid taking the law into their hands.
"If you have any grudge with someone, Report to relevant offices than resorting to committing a crime " Maate said.
This case has been registered at kisoro Kisoro police station under file number  SD 41/06/08/2018.