Kampala Parents School: A leading Primary School & Academic Hub
By Our Education Correspondent
DAILYNEWS UG |Sadler Way, Naguru, Kampala| Kampala Parents School is Uganda's leading Primary School with very high international standards but follows a local curriculum. The School has been and will continue to be an academic hub of Uganda because of the balanced curriculum that is offered to the young future generation of tomorrow.
For many years Kampala Parents School has achieved outstanding results locally and nationally. KPS is one of the leading schools in Primary Leaving Examinations and also a top performer in both local and national contests.
The school mission is "to facilitate first-class education and civilization to children with and from outside Uganda with the hope that there will be a better world community tomorrow". The school anthem clearly indicates that children, teachers and parents of Kampala Parents' School glorify the lord and their prayers ascend on high to achieve school goals and aspirations.
It is situated along Lugogo by pass and has an enrolment of over 3000 pupils with 130 well trained teachers and over 150 non-teaching staff members. The pupils come from all over the world.
"Ruparelia Group have provided everything that a Child needs to study and excel. We have also got qualified teachers who love what they do. As a school we work together with our teachers, parents and pupils to see that our children do well in and out of class," stated School Principal  when asked on the trick the school uses to perform excellently.
Kampala Parents' School is a great school in that all facilities required by a pupil are available and these include;
Spacious classrooms
Two well stocked school libraries.
Computer rooms with smart boards
A cookery Room with cooking facilities
A tailoring room with enough sewing machines.
Art rooms
A swimming pool on international standard.
Play field (incl. Basketball, Netball, etc.).
A sick bay with a qualified nurse and necessary drugs.
A multi-purpose hall
Amphi Theater for the infant section.
A modern kitchen
Day care
 The academic performance is to the required standard and this is because of the well-trained staff members who are talented in handling pupils.
Discipline is a vital element in grooming pupils. It is the key to success as evidenced by the good performance for many consecutive years.
The meals served in the school are appetizing and each day has its menu which varies with; rice matooke , sweet potatoes, beans, meat to mention but a few. The Children are served Break tea along with eats.
TEACHERS:
Kampala Parents' School has assembled professional and multi-disciplined teachers to serve and educate your children in the best possible way. All the teachers are qualified and meet the set high standards of the school.
Kampala Parents Teachers are well facilitated to share their knowledge and skills providing students with many positive experiences that will help them to become well-rounded individuals who are ready for the world.
PRE-PRIMARY SECTION 
The section caters for children aged 2 to 6 years. They are grouped in four levels as below:
2 to 3 years Play group
3 to 4 years Baby class
4 to 5 years Middle class
5 to 6 years Top class
The curriculum is based on the developmental needs of the children. KPS emphasizes that development is a product of both heredity and environment. While heredity pre-determines the genetic potential, the environment provides the various inputs needed for the child to archieve the genetic potential.
SICK BAY
Children who are unwell at school or suffer minor injuries are treated by a qualified full-time nurse in the school Sick Bay. The sickbay is fully stocked with the necessary drugs and first aid equipment to ensure that all emergencies are dealt with in the best possible way at the school. Parents are informed of any serious injury and are contacted if a doctor or hospital visit is advised.
It is imperative that the school has upto-date emergency contact details for all children on file. KPS asks that children who are unwell are not sent to school as they are unable to learn and may pass infection to other children and staff members.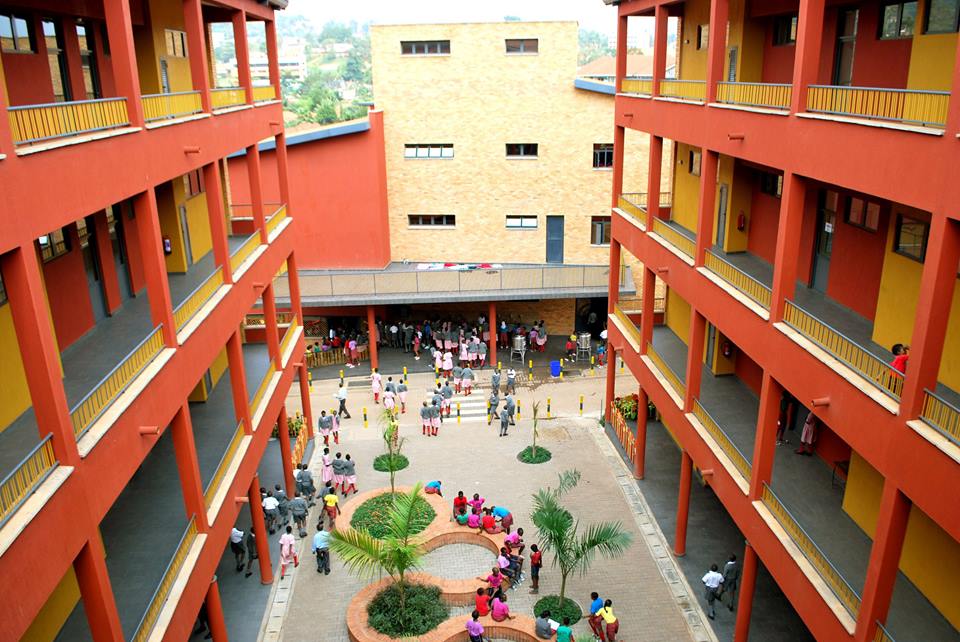 Washrooms are meant to be places of convenience for everyone who visits them. The colourful washrooms at Kampala Parents' School result in a creative and inviting washroom environment that the younger children will be happy to use.
The cleaners do a great job by cleaning them regularly as a full time job keeping them hygienic. Disinfectants such as dettol-liquid, harpic, jik, powder soap, hand gel etc are provided with constant clean running water to ensure that the toilets are kept clean and free from any infections.
Furthermore the children are taught how to use the washrooms and to maintain their cleanliness. There are separate washrooms for the different sexes. KPS has designated male and female washroom. It should be noted that the pupils have their own toilets, separate from all the other staff and visitors.
 As their tagline goes, " Our commitment to deliver has no bounds. "We struggle for the future"
Please contact Kampala Parents' School for further details:
Physical address: Plot 17-25 Sadler Way, Naguru, Kampala, Uganda.
Postal address: P.O. Box 3673 Kampala, Uganda.
Tel: +256 (0) 752 886 122
+256 (0) 772 617 692
Email: 
info@kampalaparents.com 
Website: 
www.kampalaparents.com