Kabaka DROPS David Mpanga as Kingdoms Attorney General after BoU Scandalous revelations
By DailyNewsUG Correspondent
DAILYNEWS UG |Bulange, Mengo| David F.K Mpanga has been dropped as Attorney general of Buganda Kingdom in the recent changes made by the Kabaka Ronald Muwenda Mutebi II.
The reason for his dropping hasnt been explicitly given but Mpanga has featured with alarming frequency in scandals involving Bank of Uganda and the sale of Crane bank to Dfcu bank.
David Mpanga, an astute City lawyer known to have served Mengo Administration is known to have planned to embroil Buganda Kingdom in DFCU/Crane Bank and Bank of Uganda troubles.
The agenda according to sources close to him was to shield top officials employed by the Central Bank whose names have been mentioned in controversial sale of seven commercial banks.
Their motive is further questioned in a highly contested closure of Crane Bank which originally belonged to real estate businessman Sudhir Ruparelia.
Among those officials queried are Louis Kasekende, the Deputy Governor BoU and Benedicto Ssekabira. Bank of Uganda closed Crane Bank in October 2016 and later sold it to DFCU three months after.
The reason for closure Kasekende and ilk suggested that Crane Bank nosedived into insolvency, a claim however, disputed by the Auditor General after conducting a comprehensive audit. His findings among others was that there was possibility of recapitalizing Crane Bank, which was ignored by the Central Bank.
David Mpanga had been hired by two clients, DFCU and BoU to represent the two entities in Court. However, his 'excitement' was cut short as Sudhir petitioned Court citing conflict of interest. The lawyer had once represented the city money bags and therefore was seen as conflicted.
Section 4 of the regulations provides that an advocate shall not accept instructions from any person in respect of a contentious or non contentious matter if the matter involves a former client and the advocate as a result if acting for the former client is aware of facts which may be prejudicial to the client in the matter.
Against that background, Commercial Court Judge ordered this lawyer and his partner to back off the cases.
Our sources intimated that, however, the lawyer in conjunction with his other colleague in the profession, an opposition legislator who is also close to the Kingdom have been executing covert operations against businessman Sudhir.
"This counsel eats from both sides, DFCU and Bank of Uganda," said a source.
Adding that, he had planned his move is to position BoU's Kasekende and Ssekabira as being witch-hunted and need Mengo's protection.
The duo, particularly Kasekende had positioned himself as the next Governor of BoU since Prof. Mutebile's contract has a few years to expire.
"No doubt Kasekende thought he would be the next Governor. But with the COSASE Probe he has lost everything," said a source.
In fact, Kasekende, last year while attending a function at Serena Hotel Kigo, was overheard telling his friends that, "I have lost everything. My reputation is gone."
Being tribe's mates of the Kabaka, the lawyer believed the Kingdom would rush to save its people.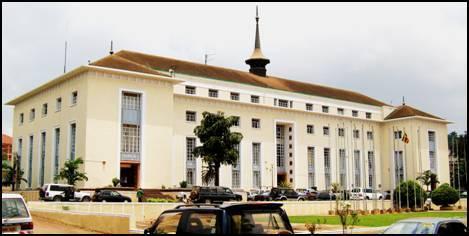 Our sources say, the two lawyers who have free access to Mengo palace last Friday tried to meet the King but in vain.
Officials at Mengo plainly revealed to these lawyers that it would be very ridiculous and laughable for the kingdom to defend these officials who are facing parliamentary committee- COSASE especially at a time when Hon Abdu Katuntu and team have not filed their report.
"Mengo assured them that Bank of Uganda's issues are its business. And whoever is involved must be on his own," a source concluded.
In document released by Peter Mpanga, the private secretary of Kabaka, maintained the Charles Peter Mayiga as the Katikiro of the kingdom deputized by Twaha Kigongo Kaawasa and Robert Wagwa Nsibirwa.
Counsel David. FK. Mpanga who was formerly the attorney of the kingdom, has been appointed the Minister for special assignments in Kabaka's office. Mr. Apollo Makubuya deputy Katikkiro has been dropped and appointed special advisor in Lubiri. Makubuya works with MMAKS Advocates law firm that has also been in the storm over same saga.
Names Positions
1. Charles peter Mayiga Katikkiro (Prime Minister).
2. Twaha Kigongo Kaawasa First Deputy Prime Minister
3. Robert Wagwa Nsibirwa Second Deputy Prime Minister.
4. Patrick Mugumbule Speaker of parliament (Lukiiko).
5. Ahmed Lwasa Deputy speaker.
6. Christopher Bwanika Secretary for local government.
7. David. FK. Mpanga Minister for special assignments.
8. Noah Kiyimba Spokesperson of the kingdom.
9. Prosperous Nankindu Kavuma Minister for development (Nnabagereka's office).
10. Mariam Mayanja Nkalubo Minister of land agriculture and co-operatives.
11. David Kyewalabye Male Minister of culture.
12. Henry Sekabembe Kiberu Minister of Youth and sports.
State Ministers
13. Joseph Kawuki State minister of local gov't and Kabaka's tourism.
14. Amis Kakomo State minister agriculture, trade and co-operatives.
Permanent Secretary
15. Josephine Nantege Semanda Permanent secretary in Katikkiro's office.
Senior Advisors
16. Emmanuel Sendawula Chairperson.
17. William Matovu
18. Muhamood Thobani
19. William Naggaga
20. Apollo Makubuya Lubiri.
21. David Walusimbi Sengendo special advisor on cultural matters.