Greenhill Academy embroiled in Bullying Scandal – Parents perturbed
By Our Education Correspondent 
A concerned sister of a senior one girl at city-based high school Greenhill Academy has taken to social media to expose what she termed as laxity by the school administrators to address gross bullying tendencies among students at the school.
The victim is a 12-year-old girl that has had her life at the school complicated by demeaning insults like "whore", "slut" and "gold digger" that are written to her by unidentified girls at the school.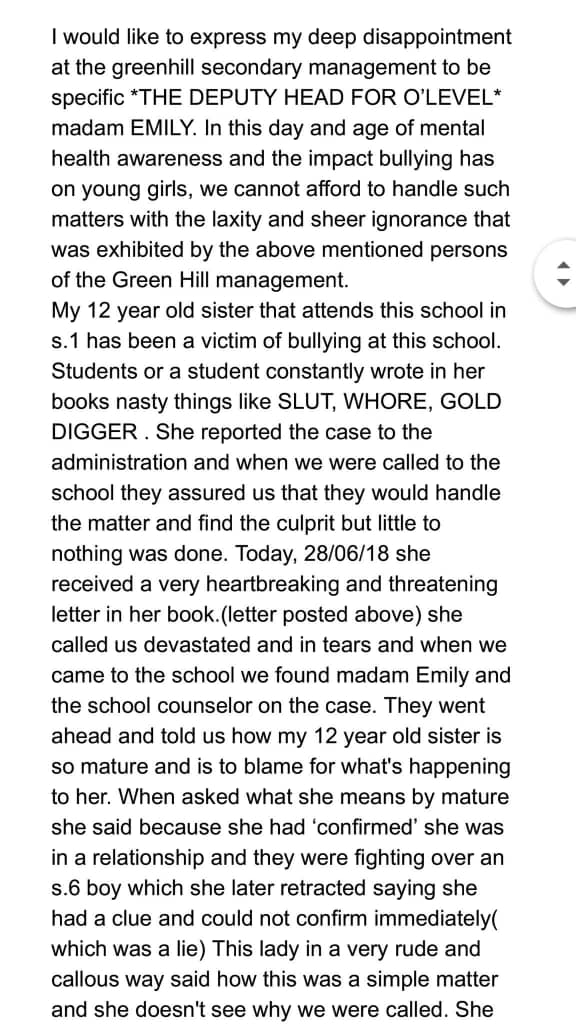 "We were called to the school and she assured us that they were going to handle the matter and find the culprits but little or nothing was done", the victim's sister said in her post.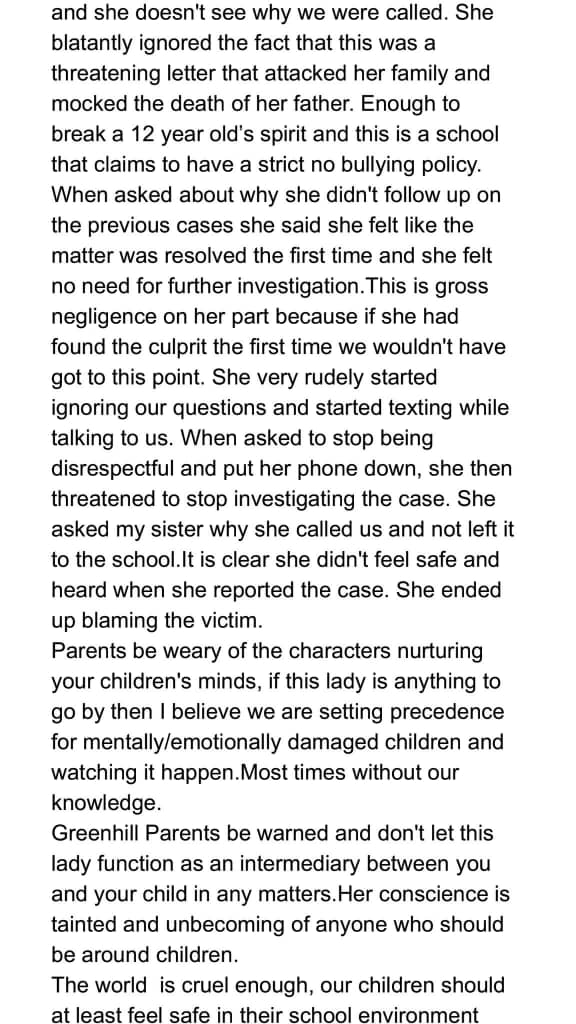 Surprisingly, the accused head teacher blamed the victim for her misfortune and said she was mature enough to handle it since she had been involved in fights over an S.6 boy (claims that the victim and her family rubbished).
On the 28th of June, the young girl received another letter that called her a "bitch" for involving her family in the matter and seemingly mocked her deceased father in the process, yet still, the administration treated it lightly.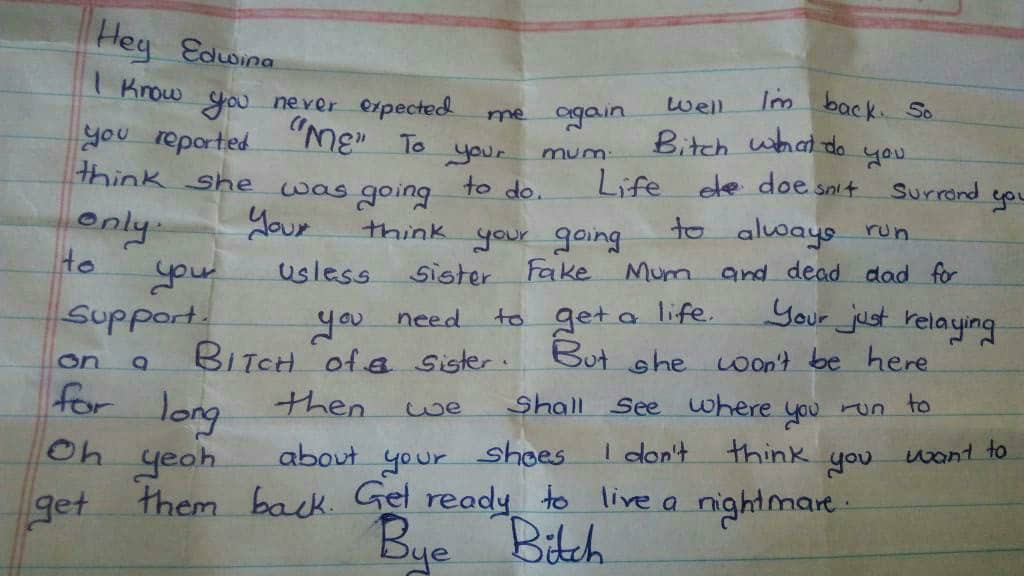 The revelations in the two-page letter generated outbursts from the general public, including former students at the school who also came out to narrate their own experiences of bullying at the school.
One of the old students claimed that peers thought that they were weak when she and her twin left the school after one term but that the bullying there was unbearable.
Ms Katusiime ended her letter asserting that the world is a cruel place and the schools where our children and siblings go to should not just make it worse but work to better the situation.
The outbursts in the public prompted Greenhill Academy to issue an apology and dedicated their arsenal to get to the root of the matter.