Frank Gashumba's adopted Daughter Aisha Nabukeera Graduates From UCU
DAILYNEWS UG |By Stephanie Nangonzi|
The entire Nation will recall a young Aisha Nabukeeras situation back in 2007.
Aisha Nabukeera is the girl who was burnt by a stepmother in February 2006. Her story was the talk of the nation, drawing the attention of Ssisimuka Uganda CEO and businessman Frank Gashumba who took her on as a guardian.
Mr. Gashumba went further ahead and sponsored her education all through primary, then the high school where she attended St. Lawrence High School and at university, being admitted to Uganda Christian University.
A few years later in 2015, she even contested for the Miss Uganda crown but unfortunately didn't win although a few months later she was awarded the special courageous achievement award by the Diva Awards.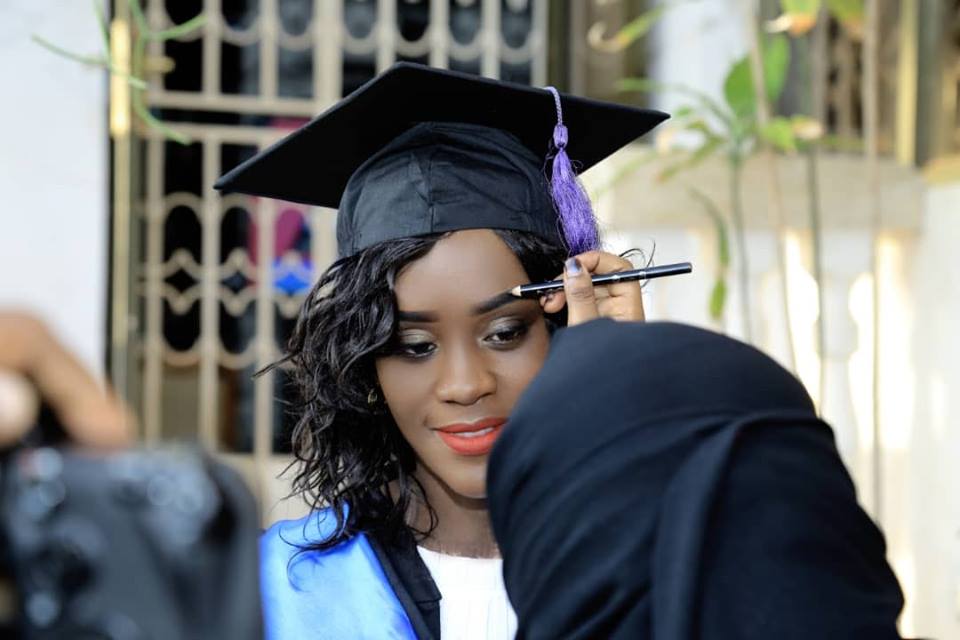 Well, that is history now. Today at the main campus of Uganda Christian University, she has graduated with a Bachelor's degree in Social Work and Social Administration. Her guardian, Frank Gashumba couldn't hide his excitement as he posted a long emotion-filled message on his Facebook timeline.
"Congratulations Aisha Nabukeera! In 2007, certain hyenas based on Super FM, owned by Peter Ssematimba said this day will never come! How I wish I would see your faces now!
Aisha graduated today from Uganda Christian University Mukono, with a Bachelor's degree in Social Work and Social Administration. Special thanks go to Sir Gordon Wavamuno, The Late Prof. Mukiibi, management & staff of St Lawrence schools, Mr Drake Ssekeba, and Mr Geofrey Kulubya of Bukedde newspaper. Special thanks to Justice Batema, Counsel Rwalinda Godfrey, Mr Solomon Kajura, Medi Nsereko CBS FM, Dr Miria Matembe, Ms Juliana Kanyomozi, Dr Jose Chameleone. Innocent Alishaba.
Thank you for being a part of this tremendous journey and may the good Lord award you tremendously." he wrote.
His followers went ahead and heaped lots of praise on him for supporting her all through her most difficult situation in life to the point where she is now. Below are some of the messages to him.