DFCU Bosses Chased Out of COSASE Committee for Submitting Fake Documents on Crane Bank Sale
By DailyNewsUG Business Reporter
DAILYNEWS UG |Parliament of Uganda, Kampala| There was drama before Parliament's Committee on Commissions, Statutory Authorities and State Enterprises (COSASE) on Wednesday evening after officials from Dfcu bank presented fake documents on Crane bank sale.
Abdu Katuntu, the committee Chairman said MPs would not consider the unsigned documents saying that they were unauthentic with no one to bear responsibility for them.
He challenged the Dfcu Bank legal team to correct the mistakes and report back to parliament on Thursday at 10:00hours.
The committee is in the final staging of finishing the probe that started in late October following the Auditor General John Muwanga's report that faulted the Bank of Uganda (BoU) on closing banks without following due processes.
Dfcu officials led by chairman board of directors Jimmy Mugerwa were appearing before COSASE as witnesses in the closure and purchase of Crane Bank in the ongoing Bank of Uganda probe.
During the meeting, Dfcu's Mugerwa made a defense presentation in regards to the terms of purchase of Crane bank agreement, however the presentation was backed by fake documents which were neither dated nor signed by the bank authority. This prompted MPs of the committee to kick them out and allow them reorganize themselves.
"It's prudent for this committee to throw out dfcu team because they are so confused and disorganized, they are fidgeting with their own documents. It is in the best interest that dfcu withdraws and reorganizes themselves.
"In the report, they are valuing Crane Bank assets but without a specific report from the government valuer, on how they came into those figures," Odonga Otto (Aruu South MP) said. MPs collectively agreed that dfcu officials withdraw their documents.
COSASE chairperson Abdu Kauntu sent the dfcu Bank team packing, giving them upto Thursday, 10am to return with an authentic document.
The MPs on the Committee of Commissions, Statutory Authorities and State Enterprises (Cosase) have already instructed the Auditor General to institute a forensic audit into the sale of Crane Bank after it emerged that loans worth Shs 600 billion were duplicated. The Mps also want the Central Bank officials to explain why they used Shs 478billion to close Crane Bank which needed only Shs 157 billion for capitalisation.
The evidence before the MPs, indicates that BoU officials wrote off Crane Bank Ltd loans amounting to Shs600b through unclear circumstances, and Ms Bagyenda's January 25, 2017 letter to then dfcu Bank Managing Director Juma Kisaame, giving the bank several waivers to evade the rules has been handed to the MPs as the sale of Crane Bank Ltd takes centre stage.
Ms Bagyenda, allowed dfcu 60 days to integrate assets of Crane Bank Ltd, and to report separately on the assets acquired and liabilities assumed from the controversial transfer, presided over by the central bank.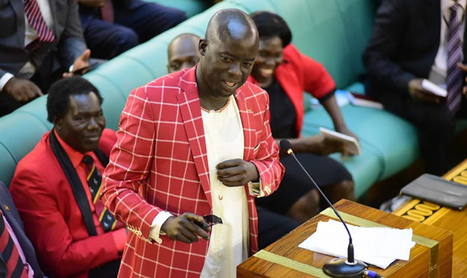 Above: Hon. MP Odong Otto
"The non-performing loans and advances acquired by DFCU will be managed and reported on separately from DFCU's per-transaction balance sheet for the period of at least 12 months," Ms Bagyenda wrote.
"All fully provisioned and advanced acquired by DFCU will be ring-fenced and managed separately and will not be part of the DFCU loan portfolio for reporting purposes until rehabilitated in conformity with the Financial Institutions Regulations, 2005,"
The central bank in October 2016 closed Crane Bank, previously one of the best performing banks before controversially selling it dfcu Bank in January 2017 for a paltry Shs 200 billion.
Some of the documents that caused the MPs to chase away Dfcu Bank officials led by Chairman Juma Mugerwa and new MD Mathias Katamba included one on "Fair valued loans and advances of customers of Crane Bank Limited (CBL). The other included schedules of CBL loans and advances.
Mr Muwanga in his report on defunct banks faults Dfcu Bank for engaging in transactions that did not follow proper guidelines as it bought of CBL assets at Shs200 billion, paid in installments. Dfcu Bank also bought the assets of Global Trust Bank without following guidelines as laid in the Financial Institutions Act, 2004.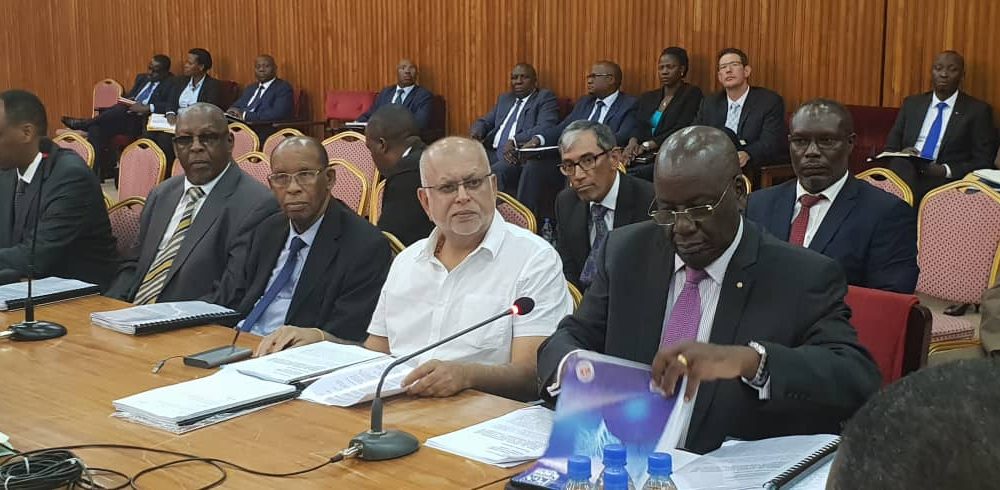 The sourcing of Dfcu Bank as a buyer of both banks happened over telephone, according to Ben Ssekabira, a senior banking officer at BoU. Former director of bank supervision Justine Bagyenda was at the forefront of selling the two banks to their rival Dfcu Bank.
At the time DFCU Bank bought Global Trust Bank in 2014, William Kalema was both on the board of BoU and the board of DFCU Bank.
BoU also sold the two banks to Dfcu Bank well knowing that its staff under the BoU Staff Retirement Benefits Scheme owns a percentage of shares in Dfcu Bank which creates conflict of interest.
Former owners of CBL were in parliament Wednesday morning where they said their bank was sold illegally and asked for an independent audit. BoU sold CBL based on the inventory report and due diligence report done by DFCU Bank. The buyers set the price.
The former shareholders led by their Chairman Joseph Biribonwa and his Vice Sudhir Ruparelia, told MPs Bagyenda was more interested in selling CBL than saving it as lender of last resort.