DFCU Bank's "$40m Dollar Man" Juma Kisaame FIRED & REPLACED by Mathias Katamba from Housing Finance Bank
By Our Business Correspondent
DAILYNEWS UG |Kampala|
Beleaguered DFCU Bank Managing Director Mr. Juma Kisaame has been fired by a DFCU Board of Directors resolution.
Juma Kisaame has been fired to pave way for a new leader to reinvigorate DFCU bank's shattered brand, avert and sort out its current liquidity crisis that might cause widespread disruption for thousands of its Ugandan customers.
"Although there is more to do to solving the DFCUs liquidity crisis, the situation is unstable over there at DFCU" a Senior Commercial Banker said under anonymity.
The embattled Managing Director and "$40 Million Dollar Man" has been replaced by Mr. Mathias Katamba, the Managing Director of Housing Finance bank.
Above: Mathias Katamba, the New DFCU Chief
"The DFCU Board has therefore agreed that this is the right time to appoint a new CEO for DFCU Bank. Our search commenced earlier and without any distractions we have chosen Housing Finance Bank Managing Director Mr. Mathias Katamba as the New Bank Chief, enabling DFCU to build for the future", a senior DFCU inside source is quoted saying.
Mr. Juma Kisaame's abrupt firing comes after his huge bank account statement from Bank of Africa leaked to the media.
He leaves barely months to the end of his contract with the troubled bank has a looming liquidity crisis.
The DFCU Chief as per his personal Dollar Savings Account at Bank of Africa business center, had $40m which is approximately Ugx 151Billion.
The Source of these funds is unknown and yet to be established by both Financial Intelligence Authority and the Ugandan Security Services.
What puzzled security is how Mr. Kisaame held and withdrew $40m in less than three months.
Security Consultants fears that it cannot be ruled out that he could have funded rebel activities or terrorism initiatives since he received the money at the time when murders and targeted assassinations were at their peak in Kampala.
Mr. Kisaame is also under investigation by Committee of parliament on State Enterprises and Statutory over his role in the fraudulent acquisition of former Crane bank.
On a sad note, Mr. Katamba from Housing Finance joins the bank at the time when DFCU Bank has apparent liquidity issues and with major DFCU Bank core Shareholders jumping ship.
DFCU Bank and Bank of Uganda have both been heavily criticized for their individual fraudulent roles in their botched takeover of Crane Bank, one of Uganda's Largest Commercial Banks. Most recently both were pointed out in the Auditor General's Report.
The Auditor General's report on the closure and take-over of banks indicated that the Central Bank could have fraudulently spent over Shs478billion in the questionable takeover of Crane Bank before selling it to DFCU Bank at Shs200billion a few months later.
Fast foward, Mr. Mathias Katamba's appointment comes as a shock to DFCU's Chief of Business & Executive Director William Sekabembe who had been tipped to take the top job at the bank. Sekabembe had in July tendered his resignation at DFCU after having been offered the top job at KCB Bank and was serving his mandatory three months' notice but he turned around rejected the KCB job citing "personal reasons."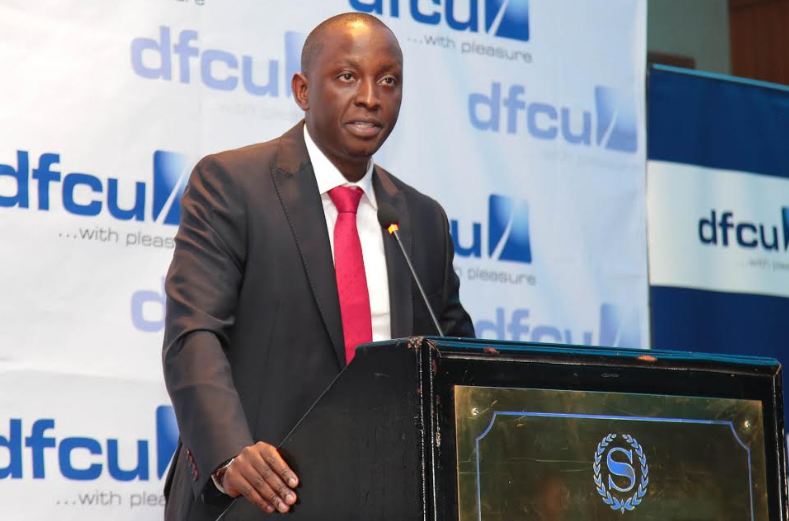 In the letter where he declined the KCB offer, Sekabembe wrote, "I would like to give my appreciation for the recent Managing Director job offer with KCB Bank Uganda Limited" but "after careful evaluation, l regrettably decline the position."
"Despite the very encouraging upward mobility described within the organisation, I think it would be in my best interest to stay employed in my current position at DFCU Bank for personal reasons," he wrote to the KCB head of human resource.
It was recently revealed that Sekabembe's salary at DFCU has been increased to Shs56m up from Shs38m that he used to earn prior to his "resignation." It is understood  that despite the salary increment, Sekabembe has overlooked for the top job because of his act of resigning at the time the bank badly wanted him hence loyalty issues came into play.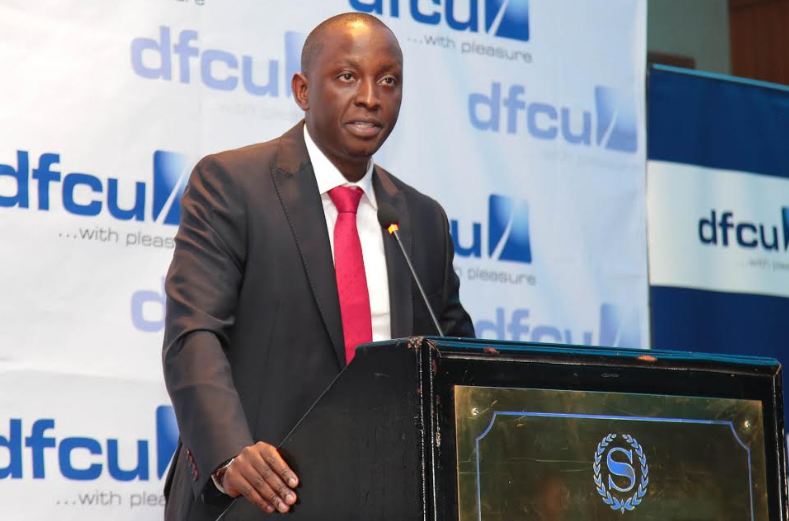 It is indicated by sources at DFCU that Sekabembe was supposed to assume the DFCU CEO job back in 2017 but on second thoughts Mr. Kisaame was asked to stay on to oversee the Crane Bank merger with DFCU. Mr. William Sekabembe was slated to become CEO in December 2018.