Delhi Public School International, a world-class IBSE curriculum School Open to all Ugandans & other Nationalities
By Our Education Correspondent
DailyNewsUG |Naguru|
Delhi Public School International, established in 2005, is a name to reckon with, a landmark in every sense of the word and an epitome of good education and discipline.
"IBSE curriculum has propelled India into a Technology, Medicine, Accounting and Engineering power house and its the same world-class very successful curriculum we run on here," revealed Delhi Public School International Principal.
The school was officially opened in the new campus located at plot No. 17-25,Saddler way, Naguru, Kampala- Uganda on October 31st, 2015 by the then education minister Maj. (Rtd) Jesca Alupo. The school currently has 750 students.
Delhi Public School International (DPS) came about due to the need to have an Indian School in Uganda basically to cater for the massive number of Students who are interested in studying in India and using the Indian curriculum.
Every year, there are 15,000 students who leave Uganda to go to India for studies.Over the years, thousands of Ugandans have studied in Indian colleges and universities, especially in Pune, Bangalore and Delhi.
"The school, is not only for Indians as people might think. It is open to all nationalities.Delhi Public School International was born through the merger of two different schools– Indian School of Uganda and the Delhi Public International School" Stated one Parent. 
With the acquisition of the Indian School of Uganda, this leaves Delhi Public School as the only institution using the Indian curriculum in Uganda.
Talking about the IBSE school's curriculum, the school's Principal Mary Jacobs says, IBSE curriculum,  has evolved through thousands of years into what it is today.
"At Delhi Public School International, we focus on complete development of our students by involving them in both scholastic & co-scholastic activities as suggested by CBSE. I am sure this will help our children to realize, understand & explore their talents. In order to do this, the parents and the school authorities must work together to inculcate certain values in the students. "Sound body has a Sound Mind." Let us allow our children to develop physically & mentally. Children learn alot of values when they are involved in Sports & Games. Some of these life skills & values cannot be taught in the classroom or at home. DPSI provides enough opportunities for the children to participate in Sports & games" according to the School Principal.
Today at DPS, the school has students from Uganda, Zimbabwe, Eritrea, Ethiopia, Mauritius, Kenya, Tanzania, Sudan, India, Philippines and China among other countries.
DPS Exam Results below
Recently, top 4 Brightest Delhi Public School International Students joined Makerere University School of Medicine.
The students who include; Elizabeth Jose, Narayanan Robini ,Batul Fatima and Abidah Musifa  will join the faculty of medicine  and pursue different selected Courses.
This is a milestone for the school and the girl child fraternity for  it is the first time that Students from the school who are joining the faculty are all female.
The Ruparelia Group started Delhi Public School International adding it to the chain of their education institutions in the country.
The acquisition of Delhi Public School International, added to his investments in education which include Kampala Parents School (2004), Kampala International School of Uganda (KISU) and Victoria University.
Delhi Public School was officially opened Saturday, October 31, 2015 by the then Education minister Maj. (Rtd) Jessica Alupo. With the number of schools opened under the Ruparelia Group of companies, including the Kindergarten, Primary and the University, it proves that like him other investors have taken advantage of our liberalization policy.
Within a short time, there are now over 700 pupils at DPS International. This proves that Investors are collaborating well with Government to provide world class education.
 Over the years, thousands of Ugandans have studied in Indian Schools, Colleges and Universities, especially in Pune, Bangalore, Bhopal and Delhi.
DPSI ADDRESS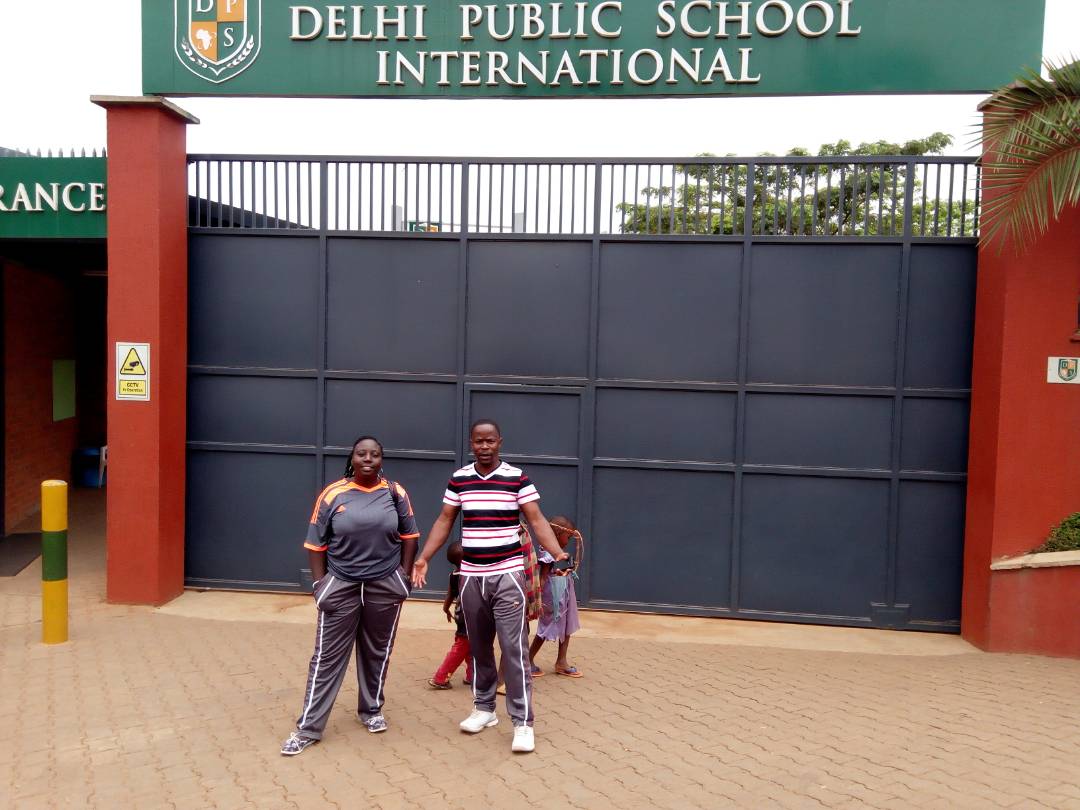 Delhi Public School Direct Contact Address
Plot No.17-15
Saddler Way, Naguru
Kampala, Uganda.
Admissions: +256 759 711 190
Administrator: +256 759 711 146
Principal: +256 759 711 126