CLOSED BANKS SCANDAL: Cosase BoU Probe enters Week 4
By DailyNewsUG Correspondent
DAILYNEWS UG |Parliament of Uganda|
Former Director of Supervision for Commercial banks at Bank of Uganda, Ms. Justine Bagyenda and her Colleagues have been appearing before Committee on Commissions, Statutory Authorities and State Enterprises (Cosase) for questioning over closure of seven commercial banks.
Committee on Commissions, Statutory Authorities and State Enterprises (COSASE) is man­dated to exam­ine the reports and audited accounts of Statutory Authorities, Corporations and Pub­lic En­ter­prises and in the con­text of their autonomy and efficiency, ascertain whether their operations are be­ing man­aged in accordance with the required competence and where applicable, in accordance with sound business principles and prudent commercial practices.
Bank of Uganda officials, Deputy Governor Louis Austin Kasekende, former BoU Director of Supervision, Justine Bagyenda and the director of Financial Markets Development Coordination, Benedict Ssekabira were all set to appear before COSASE today Tuesday 27th November 27, 2018.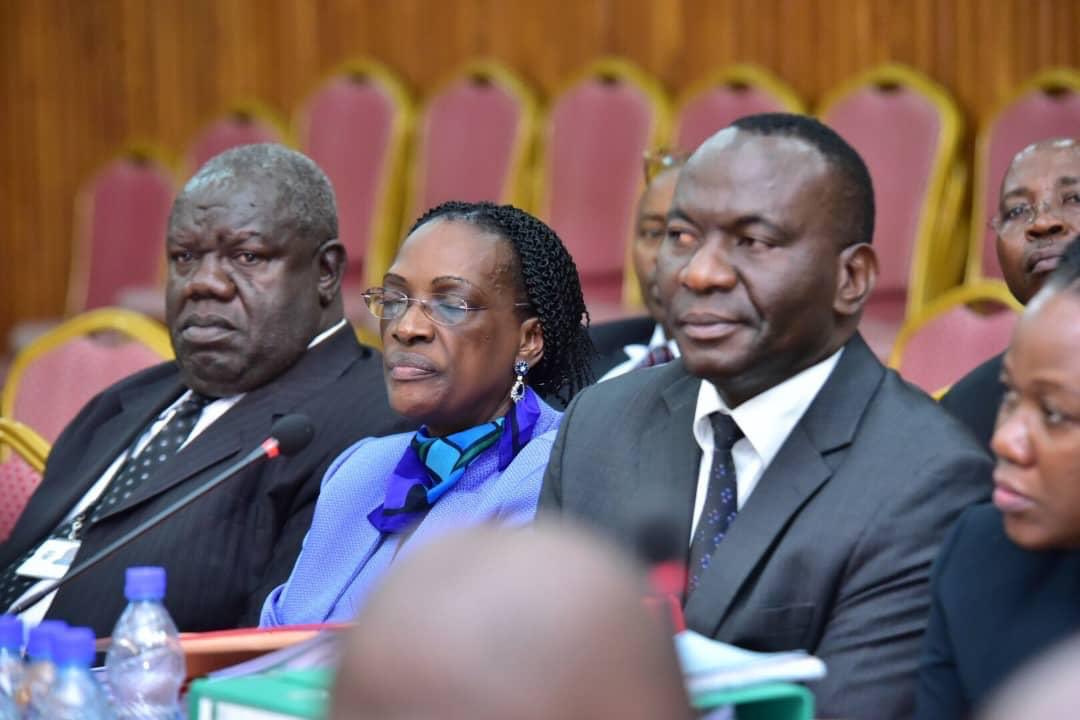 (Middle two) Justine Bagyenda and Ssekabira last week
Bank of Uganda officials are on Tuesday morning back to parliament as MPs the Committee on Commissions, Statutory Authorities and State Enterprises (COSASE) push for evidence of inventory reports on the closed commercial banks.
The former executive director for Supervision Justine Bagyenda and Mr Benedict Ssekabira, the director of Financial Markets Development Coordination, are to answer questions on how the value of assets of three closed commercial banks was reduced from Shs117b to Shs98b after the Central Bank took over the liquidation. Mr Ssekabira, who has been lead liquidator of all the banks closed has faced the spotlight regarding the anomalies.
Unfortunately. Justine Bagyenda has since skipped town and travelled to Amsterdam Netherlands.
COSASE Chairman Abdu Katuntu last week adjourned proceedings after both Mr Ssekabira and Ms. Bagyenda failed to present evidence of submission of reports to the Governor Tumusiime Mutebile and appointment letters for Mr Ssekabira as demanded by Committee vice chairperson Anita Among.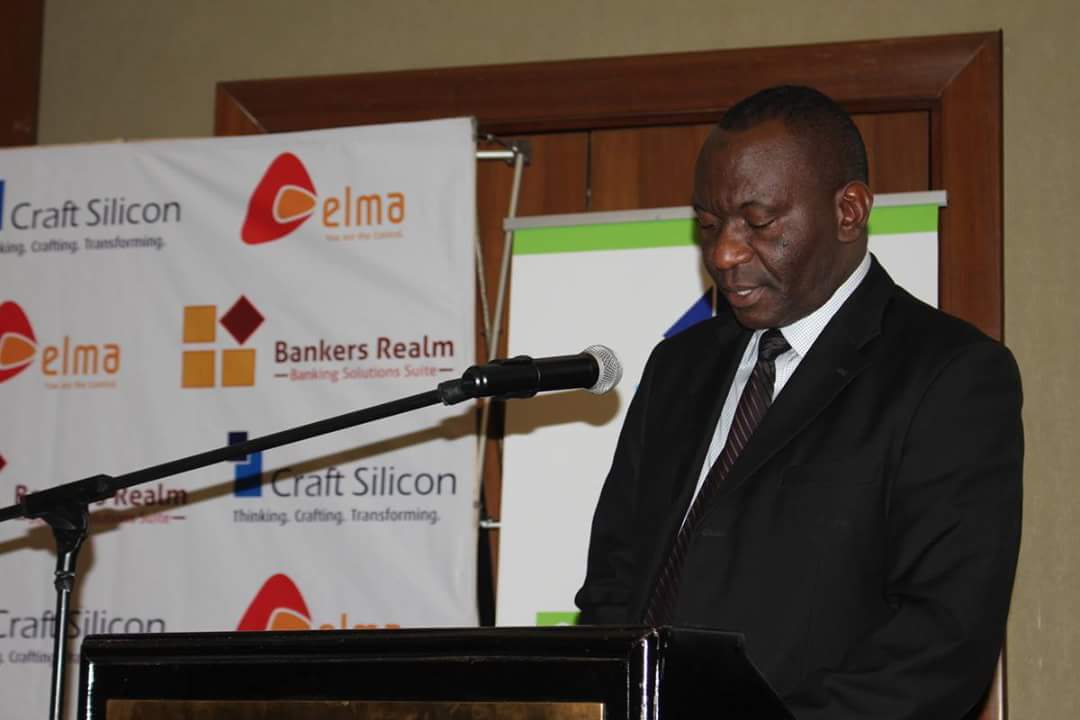 Above: Man of the moment, Benedict Ssekabira 
Governor Emmanuel Tumusiime Mutebile last week washed his hands clean and blamed Mr Ssekabira and Mr Katimbo Mugwanya, another BoU official, who had told MPs that they filed liquidation reports about the three banks for the missing reports.
The location of the inventory reports on the closed banks have so far become a source of controversy with Mr Ssekabira who was the liquidator of the said banks indicating that he filed the said reports and submitted them to three former BoU officials including Justine Bagyenda, Margaret Matovu and Apollo Obo who were supposed to submit them to the governor
Mr Ssekabira is one of the eight top Bank of Uganda (BoU) officials including Deputy Governor, Dr Kasekende who face the spotlight as the parliamentary inquiry into the sale of seven banks including the Shs 200 billion giveaway of Crane Bank to dfcu Bank winds up week three.
The others are senior bank officials (above), Timothy Sekirayi, Grace Ndyareeba, Margaret Kasule, Titus Mulindwa, William Kasozi and Justine Bagyenda who has since retired from the central bank under a cloud.
The MP's inquiry is also focusing on the mismanagement of closed banks by BoU after the Auditor General Mr John Muwanga issued a stinging criticism of the central bank in a special audit that cited massive flaws in the closure of:
Teefe Bank (1993),
International Credit Bank Ltd (1998),
Greenland Bank (1999),
The Cooperative Bank (1999),
National Bank of Commerce (2012),
Global Trust Bank (2014)
And the sale of Crane Bank Ltd (CBL) to dfcu (2016).
All the former directors of the above closed banks will also be cross-examined by the committee.
The Com­mit­tee on Com­mis­sions, Statu­tory Au­thor­i­ties and State En­ter­prises com­prises of 20 Mem­bers des­ig­nated by Party Whips on the ba­sis of pro­por­tional Party Mem­ber­ship in the House tak­ing into con­sid­er­a­tion the nu­mer­i­cal strength of the Par­ties and in­ter­ests of In­de­pen­dent Mem­bers.
With­out prej­u­dice to sub-rule (6) of Rule No.134, the Com­mit­tee on Com­mis­sions, Statu­tory Au­thor­i­ties and State En­ter­prises, is to be chaired and dep­u­tized by Mem­bers des­ig­nated by the Of­fi­cial Op­po­si­tion Party or Or­ga­ni­za­tion