Business & Sports Mogul Jack Pemba in a Bangkok Training Send-off for his Prize Fighter Semata for the "Golola Vs Umar Sematta Kick Boxing Battle"
DAILYNEWS UG | By Stephania Nangonzi|
Billionaire Sports Philanthropist Jack Pemba held a ceremonial Press Conference today to send off for his MUAY THAI Prize Fighter UMAR SEMATA whom he is fully sponsoring. The objective is for Umar Semata's to undertake a rigorous and intense training in the Southeast Asian country, Thailand ahead of his encounter with Uganda's Kick Boxing 'Loud Mouth' Moses Gololais scheduled for October 13th 2018 at Freedom City.
The Umar Semata Bangkok, Thailand Training Send off Presser Ceremony was held today Monday September 3rd 2018 from 10:00am – 1200 Noon at Mestil Hotel Nsambya.
Above: The Umar Semata send off program schedule
Mr. Jack Pemba has pumped the required adrenaline into the much anticipated encounter by putting up cash between these two strong Fighters and he has thrown his massive PEMBA SPORTS AFRICA weight into the much hyped Kickboxing skirmish between Moses Golola and Umar Sematta is scheduled for next month at Freedom City. The fight was launched at Mt. Zion Hotel in June 2018 by former kick-boxer and now Promoter, Malik Kaliisa. Golola who defeated Abu Kikenwa with a technical Knockout on Saturday night at Freedom City, boasts of 23 wins, 13 Kos.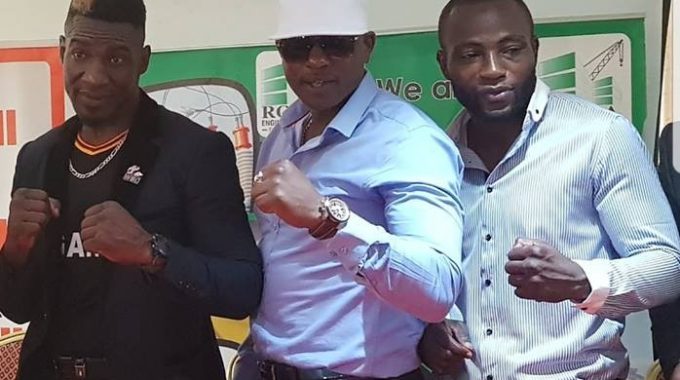 Above: Golola (L), Promoter Malik Kaliisa (Middle) and Umar Sematta (R)
Sports Mogul Jack Pemba Beautiful Fiancé & Business Partner Ms. Sheebah Kasami was quoted as saying that she is sure their fighter Umar Sematta was "absolutely going to put Moses Golola to sleep in the middle of the ring".
Above: Sheeba Kasami with Umar Sematta, Malik Kaliisa and Golora at the Press Conference
Umar Semata said "I know Golola is a bully in the ring and has those wild punches that have brought down the rest but that won't threaten me. I'm going to give him a kick for every word he has said about me."
"We shall give the overall winner Shs10m and the loser Shs4m but we have no doubts that Sematta will take the day," Sheeba Kasami stressed at Mt Zion Hotel in Kampala.
About UMAR SEMATA
Umar Sematta who is based in Thailand is a Muai Thai fighter.
Muai Thai or Thai boxing is a combat sport of Thailand that uses stand-up striking along with various clinching techniques. This physical and mental discipline which includes combat on shins is known as "the art of eight limbs" because it is characterized by the combined use of fists, elbows, knees, shins, being associated with a good physical preparation that makes a full-contact fighter very efficient.
GOLOLA: With his usual flamboyance, comedy and muscle show, Golola told a fully packed press conference, that he remains the only 'lion' in Ugandan kickboxing.
"I don't know what prompted Sematta to dare me after seeing what I did to Baby Ndunya (Abu Kikenwa). I'm going to break him down before the third round and then retire to finish up my academy project," Golola roared.
Golola cautioned Sematta 'to go have kids quickly before he amputates him in soonest'.
"You have taken ten years preparing to fight me but I'm going to train for 90 days and put you were you  belong," Golola, clad in a tight armless black t-shirt and trainer pants, added.
"You have taken ten years preparing to fight me but I'm going to train for 90 days and put you were your belong," Golola, clad in a tight armless black t-shirt and trainer pants, added.
ABOUT PEMBA SPORTS AFRICA
The name Jack Pemba in the Sports Industry and Sports Arena is an icon precisely symbolic with the unique niche of sports philanthropy. His organization Pemba Sports Africa is a Sports philanthropy devoted to creating Corporate Social Responsibility (CSR) by using Sports for the common good.
Pemba Sports as an Organization founded by Sport-loving Business Mogul Jack Pemba (JP) works with local Ugandan Professional Athletes and Public figures to host Sports tournaments by engaging communities and local athletic heroes.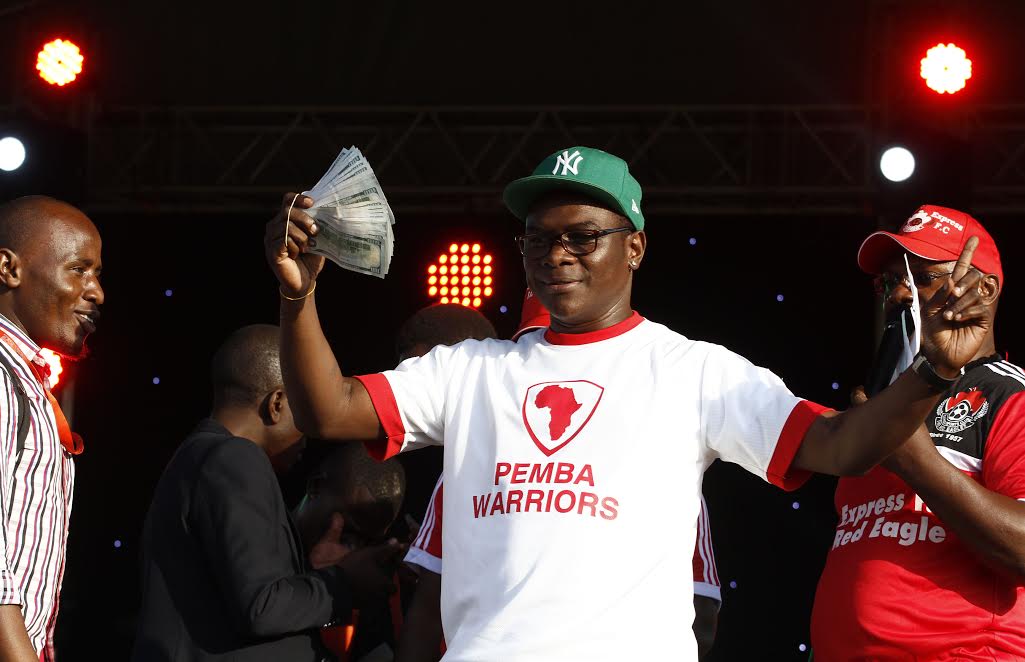 Above: There is only one JP. Seeing is believing and JP doing his thing!
Above: One of the happy recipients from Pemba Sports Africa with Mr. Jack Pemba
Above: Business Mogul Jack Pemba"JP" supports Young Enterprising Business Owners such as Abryanz Fashion House. 
Above: "The Million Dollar Couple" Mr. Jack Pemba and his adorable hardworking Partner Ms. Sheeba Kasami
Pemba Sports Africa is a Sports organization dedicated to providing opportunity for Professional Sportsmen and Women. JP builds partnerships with the sports industry for social good.
Sports and athletes have a magnetic hold on our imagination and fascination, and connect with communities at an intense level. The opportunities for sports to support social issues are enormous. The industry really is pushing itself to be a more powerful voice for change and carve out a bigger platform to make a difference in communities and that is what Pemba Sports Africa represents.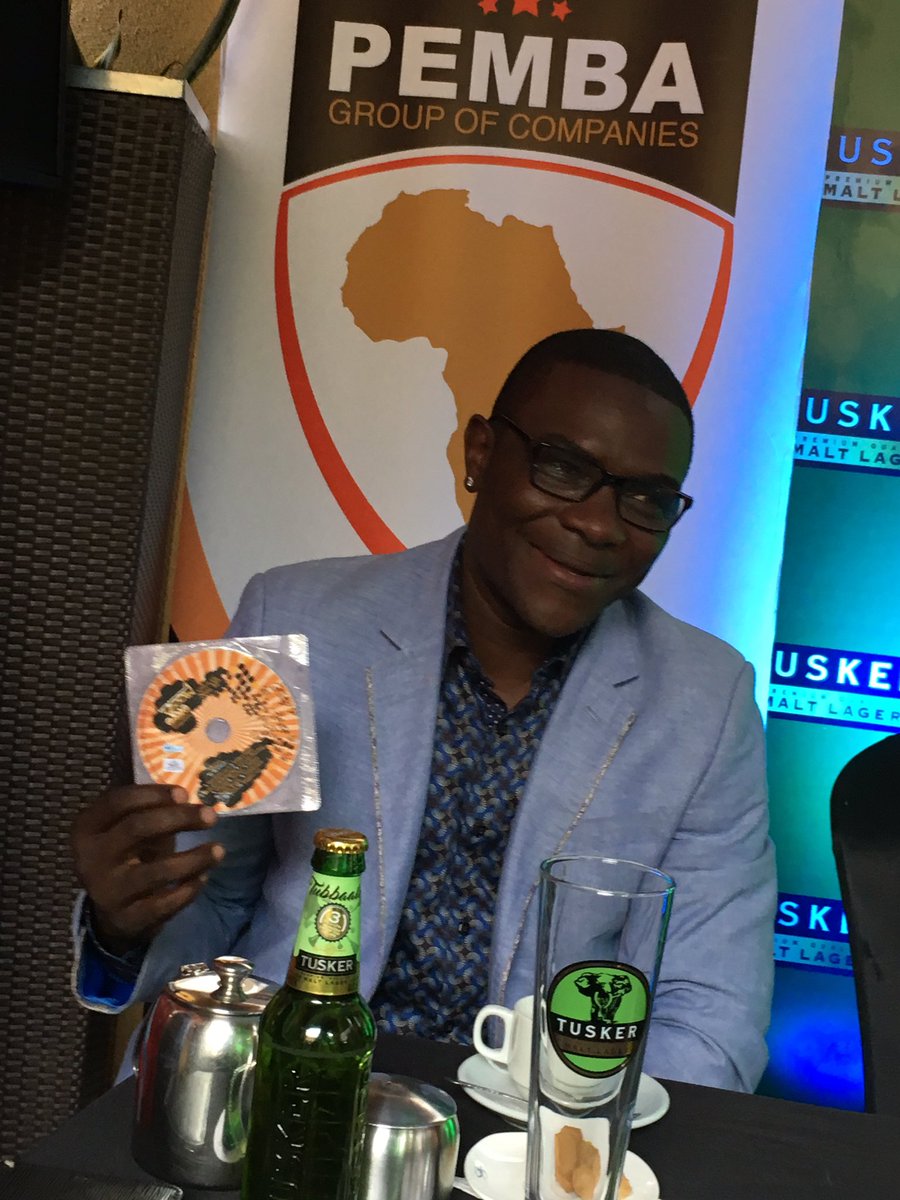 Above: The One and Only Billionaire Sports Mogul Jack Pemba