BOU Assistant Secretary charged with negligence
By DailyNewsUG Reporter
Bank of Uganda Assistant Security Beatrice Kyambadde has been charged with negligence leading to the disappearance of closed banks documents.
Kyambadde appeared before City Hall Court in Kampala this afternoon and charged with negligence before she was remanded to Luzira Prison until December 6.
Above: Beatrice Kyambadde above 
Another BoU security officer Charles Mollo is also waiting for his verdict by the court over similar charges.
Above: BoUs Charles Mollo 
The two were arrested last Thursday alongside the bodyguard Juliet Adikoti, and driver of former BoU executive director for Supervision, Justine Bagyenda on orders of the parliamentary committee on Commissions, Statutory Authorities and State Enterprises (Cosase), investigating the unclear closure of 7 commercial banks in 1993.
COSASE: The probe is a consequence of the special audit into BoU's closure of the banks that COSASE ordered the AG to undertake in a letter dated November 28, 2017.
But it is Nandala Mafabi who in July 2017 petitioned COSASE to launch it over alleged negligence and unethical conduct, collusion, and corruption by individuals. Mafabi's move appeared well-orchestrated as it was seconded by Magyezi from across the aisle. Deputy Speaker Jacob Oulanyah appeared to halt it on August 1, 2017 following protests from MMAKS Advocates, the sharp-suit lawyers for BoU from the powerful Buganda kingdom.
The Solicitor General Francis Atoke also weighed in on the blockers side. But the AG resurrected it in an April 23, 2018 letter to Speaker of Parliament Rebecca Kadagaand on May 10, 2018 got the go ahead.  This ping pong signals the high states game with COSACE as a tiny part.
Finally, heads will roll when COSASE is over.
But does jail await some BoU Officials and will they be sleeping like this above? One thing for sure is that the accommodations in Luzira Prison are different from the accommodations at BoU Staff Mansions in Naguru, Muyenga, Munyonyo and Buziga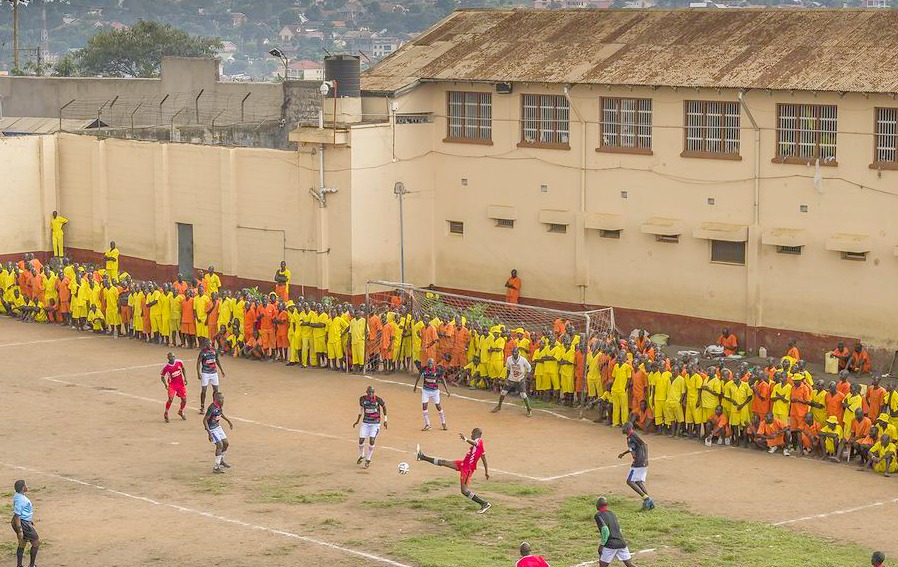 Or will Kasekende & Company be playing football in Luzira Prison (above)?