Behind-the-Scenes battle to retain UN Base- The Regional Service Centre Entebbe (RSCE)
By DailyNewsUg Foreign News Correspondent
DAILYNEWSUG The Regional Service Centre Entebbe (RSCE) is a shared service centre based in Entebbe, Uganda.  Their function is to consolidate administrative and support functions previously located in various field missions in a less volatile, more family friendly regional location, with the goal of providing efficient, client-orientated and scalable services while reducing the missions' footprints to UN field missions across Africa.
The Regional Service Centre in Entebbe (RSCE) was established in 2010 though General Assembly resolution 64/269 as part of the Global Field Support Strategy (GFSS). The overall objective of GFSS was to transform service delivery to field missions through a fundamental shift in the existing division of labor and a relocation of functions to improve responsiveness and address the needs of the field missions.
Uganda's break-away from many dissenting G77 countries to support a proposal to alter United Nations in-country representation, and President Museveni's formal protest, have endeared Secretary General Antonio Guterres to declare that the Regional Service Centre in Entebbe (RSCE) "will remain". 
In a May 1, 2018, report to the world body's Advisory Committee on Administrative and Budgetary Questions (ACABQ), Mr Guterres had proposed that only Kenya will host the centre for Africa under ongoing Global Service Delivery Model (GSDM) reforms.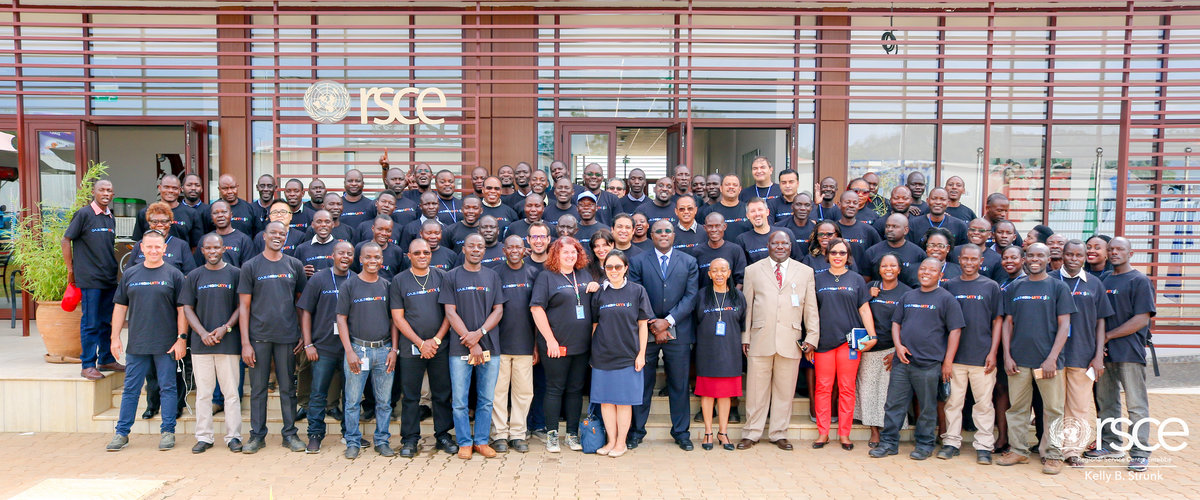 Other cities handpicked to host UN centre included the Hungarian capital, Budapest, and City of Mexico in Mexico.
The exclusion of Entebbe triggered an avalanche of condemnation by Ugandan officials, Members of Parliament, would-be affected employees and placed Uganda on a potential collision path with Kenya; its key trading partner and export-import route.
The developments kicked up a flurry of diplomatic activities internationally and intense lobbying of different branches of the Ugandan government by the centre's staff, Entebbe residents, real estate dealers and hoteliers.
Investigations by this newspaper show that employees of the UN centre, desperate to put their case before President Museveni with facts and figures, were unable to access him in spite of repeated attempts.
They turned to Gen Salim Saleh, the President's younger brother, to eventually present their concerns.
In New York, Uganda was helped by the selection of its Permanent Representative, Ambassador Adonia Ayebare, as one of five Africa representatives to negotiate the wide-ranging GSDM changes.
"We have been engaged in a very organised and coordinated diplomatic campaign, focused on (UN) New York headquarters, and I was optimistic that there would be a positive outcome," Ambassador Ayebare said by telephone. The reforms, proposed six years ago, aim to consolidate backend UN administrative functions in three dispersed locations to reduce costs and make increase responsiveness of field staff.
The Entebbe centre has, according to information on its website, been processing 364,200 payroll, telephone bill, vendor invoice, travel and other requests as well education grants each year in support of 13 UN missions in Africa.
In a two-page letter to President Museveni, Mr Guterres noted "subject to the decisions of the [UN] General Assembly, should the proposals go forward, it is important to emphasise that the RSCE (Regional Service Centre in Entebbe) will remain".

According to the UN chief, some transactional functions at Entebbe are likely to be affected in future by the proposed changes.
However, current Entebbe-based services such as regional signals academy, training and conference management, transport and movement control and regional information and communication technology services "could, in fact, expand".
This in theory means possible new jobs openings at the Entebbe centre. On the other hand, the world body is committing to ensure staff affected by other services earmarked for relocation will be facilitated to keep their jobs.
Mr Guterres does not in his Wednesday correspondence specify the shared services likely to be affected.
One employee at the Entebbe centre, who spoke to this newspaper on condition of anonymity because they are not authorised to talk to media, said human resource, administration and finance are the crucial services at Entebbe centre- and relocating them would leave a "shell" centre.
"If the government wants to fight [for the centre], it should ask the UN: why do you want to remove the core services and set up good neighbours (Uganda and Kenya) to fight one another?" the source asked.
Kenya has flagged its robust Standard Gauge Railway from the coastal Mombasa city to the capital, Nairobi, and plans later this year to start a direct Nairobi-New York flight as proof of its capacity to handle staff movements and logistical supplies for large-scale UN operations.
A surprise March deal between president Uhuru Kenyatta and rival Raila Odinga presented Kenya's future as more stable and predictable unlike Uganda where planned talks between President Museveni and his four-time challenger Kizza Besigye remained wet in the wings even after Sweden offered to mediate.
On April 28, President Museveni wrote to Mr Guterres, communicating his objection to the criteria used, which by some accounts included democracy, peace and security, to arrive at a decision to shift the UN centre to Kenya. In the letter, the President argued that UN functions and assets should be equitably shared among member states yet Kenya already hosts the UN Habitat and Environmental programmes offices.
"This is not fair," Mr Museveni wrote.
Why Uganda?
He reminded Mr Guterres that Uganda, a pioneer and largest troop contributor to the African Union Peace-keeping Mission in Somalia (Amisom), deserves to host a UN regional service centre due its substantial contributions to humanitarian services, regional peace and security.
Staff say if the intent of the UN reforms is to cut costs, closing a functional centre to open a new one with a higher overhead investment is illogical.
Calculations based on UN pay rates show that a Kenyan employed as a general service category and professional category staff will in a year cost the world body roughly $7,300 (Shs30m) and $27,700 (Shs100m) higher, respectively.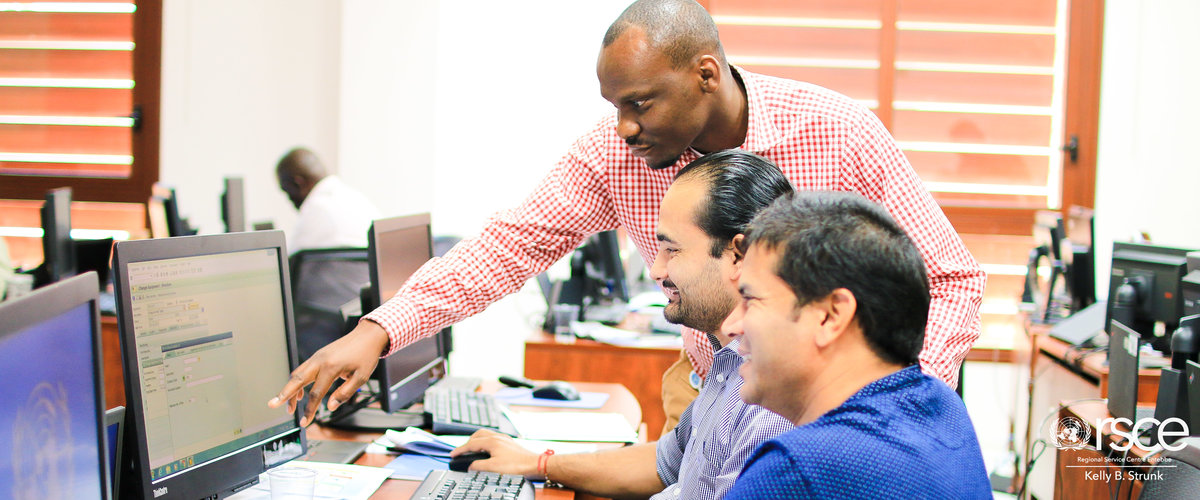 "So, relocating the centre to Nairobi is unjustified in the context of reforms for austerity," one staff member, preferring not to be named, said.
The Shs21b Entebbe centre employs 427 staff, two-thirds of them Ugandans.
Their collective spending alongside that of some 6,000 annual official UN guests, one official familiar with the records said, has turned the centre into a vanguard of the peninsula town's economy.
Another 10,000 of UN staff deployed to different missions in Africa fly in every year, either for compensatory time off, annual leave or rest and recuperation for which Uganda, with comparably lower living costs, is a preferred destination.
These dividends have converted the RSCE to a must-have for Uganda, serving as a key source of foreign exchange and cash cow for real estate developers and hoteliers in and around Entebbe.
In his reply on Tuesday, secretary-general Guterres praised Uganda's hospitality and generosity toward particularly an estimated 1.4 refugees it hosts as well as support to regional peace processes.
"Yes, he (UN chief) has written [to President Museveni]," Foreign Affairs minister Sam Kutesa told this newspaper by telephone from Cairo.
Ugandan staff at the UN centre in Entebbe, however, remained uneasy that Mr Guterres's letter does not offer adequate assurances that the finance, administrative and human resource functions that collectively employ the highest numbers will not shift.
Kampala diplomats have intensified lobbying to sway at least nine of the 16 members of United Nations ACABQ to support retention of Entebbe centre with full services.
RSCE MANDATE: The RSCE currently provides a full range of administrative, logistics and information and communications technology services to thirteen client missions in Africa, representing over 63% of all United Nations peacekeeping and special political missions worldwide.
The missions served include the United Nations Multidimensional Integrated Stabilization Mission in the Central African Republic (MINUSCA), the United Nations Multidimensional Integrated Stabilization Mission in Mali (MINUSMA), the United Nations Organization Stabilization Mission in the Democratic Republic of Congo (MONUSCO), the African Union-United Nations Hybrid Operation in Darfur (UNAMID), the United Nations Interim Security Force for Abyei (UNISFA), the United Nations Mission in South Sudan (UNMISS), the United Nations Support Office in Somalia (UNSOS), the Office of the Special Envoy of the Secretary-General to the Great Lakes Region, the Somalia and Eritrea Monitoring Group, the United Nations Regional Office for Central Africa (UNOCA), the United Nations Assistance Mission in Somalia (UNSOM), the Special Advisor to the Secretary-General on Burundi and United Nations Mission for the Referendum in Western Sahara (MINURSO). In addition, from November 2016, the RSCE provides payroll services to seven additional field missions throughout Africa.