Bank Of Uganda Dep. Governor Louis Kasekende will most probably go to Prison – Andrew M. Mwenda
By Andrew Mwenda
DAILYNEWS UG |Kampala| Andrew Mwenda, a celebrated  and seasoned Ugandan Journalist and Newsman has intimated that Bank of Uganda's Deputy Governor Mr. Louise Kasekende might end up in prison if proved guilty.
Speaking while appearing on KFM Host Seat, Mwenda stated that Kasekende is not above the law therefore if proved guilty of committing the said allegations, then his way to Luzira maximum prison may become inevitable.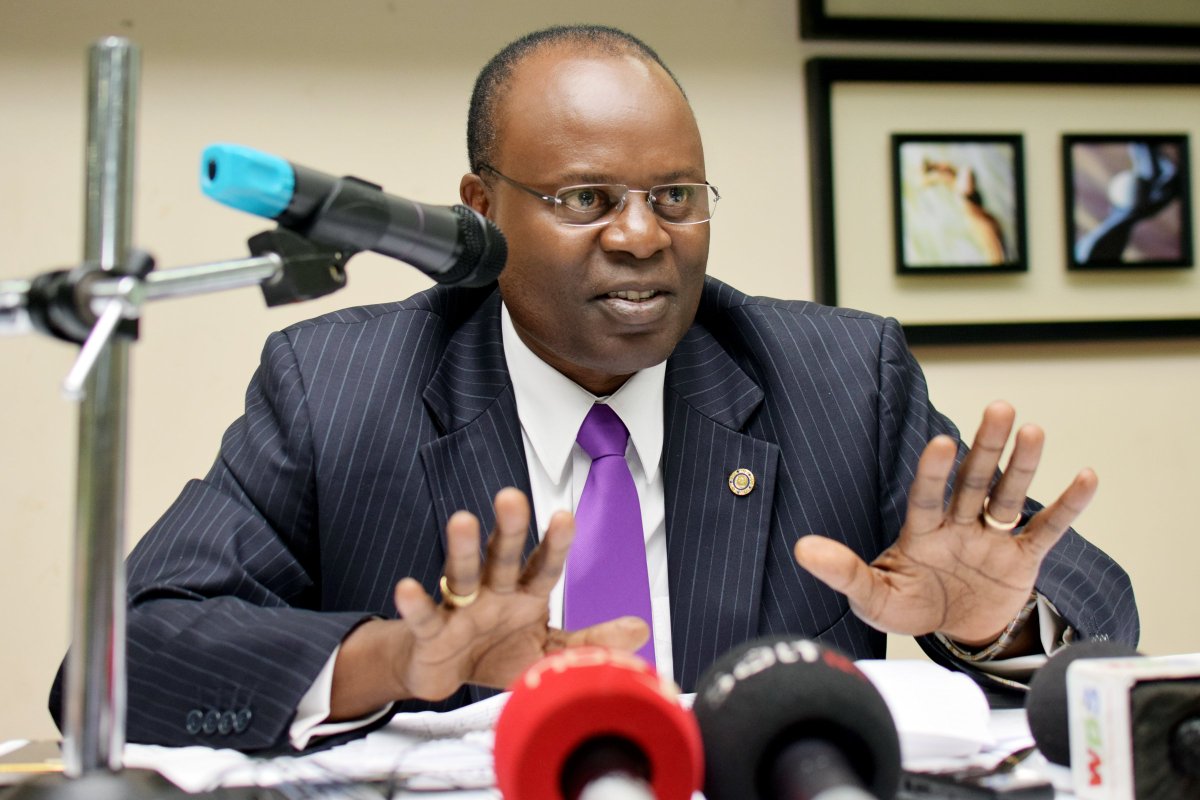 Mr. Mwenda added that Bank of Uganda has been having a clean reputation but however, the ongoing saga started slowly like the UPDF Ghost soldiers case that resulted into the detention of senior officers like the Late Maj. Gen. James Kazini.
This means that the central Bank officials don't have immunity from prosecution.
"When you go to Luzira, you will get to know that there very many technocrats, Permanent Secretaries, accountants, head teachers in custody but have never appeared in the media therefore it can't be surprising for a Bank of Uganda officer to go behind bars."
Above: Mr. Andrew Mwenda 
Mwenda said noting that this process might take long to climax but as long as one is to face jail, he/she goes. I have seen officers who commit an offense and get arrested 8 years later, so nothing should surprise you.
He also elaborated that the other dilemma is the bid for the institution to clean its public image. "Bank of Ugandan as an institution may be forced to sack of its staff involved in scandals for the sake of cleaning its image.
What I'm so sure about is that Museveni can sack anyone at any time in government provided the saga one is involved in puts his stay in power at stake."
Above: Luzira Maximum Prison
Mwenda adds that Dr. Sudhir Ruparelia might be not be interested in regaining Crane Bank but that doesn't mean that he is might not interested in exposing the people that betrayed him.
"I believe in trying to resolve the issues of this Bank, there might have been some criminality, incompetence and corruption that was carried out by some officials therefore revolting all this saga." Mwenda said.
It should be noted that the recent special Auditor General's report poked holes into the process leading up to the sale of Crane Bank and faulted the Central Bank for squandering billions of taxpayers' money in questionable expenditure purportedly to support the commercial bank's operations during the time it was under statutory management.
The Auditor General, Mr John Muwanga, submitted to Parliament the report indicating that during the period Crane Bank was under statutory management after being taken over by Bank of Uganda, more than Shs12 billion was spent by BoU on lawyers and consultancy fees without following the procedures or any indication that the money was meant to revive the bank.
BoU ran the affairs of Crane Bank for three months (October 2016-January 2017) before they sold it to dfcu at Shs200b.
About Andrew Mwenda
Andrew Mwenda (born 1972) is a Ugandan journalist and the founder and owner of The Independent, a current affairs newsmagazine. He was previously the political editor of The Daily Monitor, a Ugandan daily newspaper, and was the presenter of Andrew Mwenda Live on KFM Radio in Kampala, Uganda's capital city.
He attended Nyakasura School and Mbarara High School, both in the Western Region of Uganda, before attending Busoga College Mwiri in the Eastern Region.[citation needed]
A winner of the British Chevening Scholarship, Mwenda holds a Master of Science degree in development studies from the University of London's School of Oriental and African Studies and a bachelor's degree in journalism from Makerere University in Uganda. He was a visiting fellow at Yale University (2010), a fellow at the University of Oxford's Said School of Business (2009), a John Knight Fellow at Stanford University (2006–07), a visiting lecturer at the University of Florida at Gainesville (2005), and a visiting fellow at the University of Leiden's Africa Study Centre (2003).
In 2005, he was among sixteen senior journalists invited by the British government to discuss with Prime Minister Tony Blair the forthcoming report of the Commission for Africa.