Uganda Cross Border Auto-Theft moves 20 Cars per month
DAILYNEWS UG: Assistant Inspector General of the Police (AIGP), Dr. Fred Yiga, the director Interpol and International Relations has revealed that 15 to 20 vehicles are reportedly stolen and sneaked out of the country every single month.
During an exclusive interview on Saturday, AIGP Yiga said that whereas about 20 vehicles are stolen every month, less than 4 are recovered especially in circumstances where such stolen vehicles cross to other countries.
A case in point is the Uganda-Congo border where most of these stolen vehicles get in and out of Uganda. The other is Uganda-South Sudan border.
"We have a vehicle theft desk here at Interpol that manages this kind of cross border crime and once vehicles cross into the other borders, we liaise immediately with our colleagues there and where possible some of them have been intercepted and returned," AIGP Yiga said.
"15-20 vehicles per month is a very high rate of vehicle theft and yet the recovery rate is really negligible – an indicator that a lot of work still requires to be done to ensure that this cross border motor vehicle theft is controlled," he added.
What to do when your vehicle is stolen
According to Yiga, Interpol has the ability to have 100% recovery of all the stolen vehicles before they are sneaked out the country, but their efforts are frustrated by the car owners who take long to file the complaint with Interpol.
"Information sharing is very critical if your vehicle is to be recovered because within a moment we (Interpol) would have communicated to our borders to impound a specific vehicle that we deem stolen," Yiga said.
He added, "Imagine you are in a remote village and your vehicle is stolen and the next government institution is a small police post with two officers, they will not attend to you as quickly as we would attend to you if you rang us or rushed to our offices. So first thing is that you should let Interpol know [because we have the mechanism] before you can go back to your police station and officially file a complaint."
Yiga further cautioned the public against buying cars from the bonds or other places without verifying the status of such a vehicle with Interpol, thus making them susceptible to losing money if such a vehicle is impounded over theft.
"Before you pay or buy that vehicle from the bond, ask the dealer to give you details of that car, chassis number, engine number, year of manufacture, colour and make of vehicle then bring photocopies of those documents to Interpol so that we can scan through system and in less than 4minutes we shall tell you the vehicle was stolen or not," Yiga said.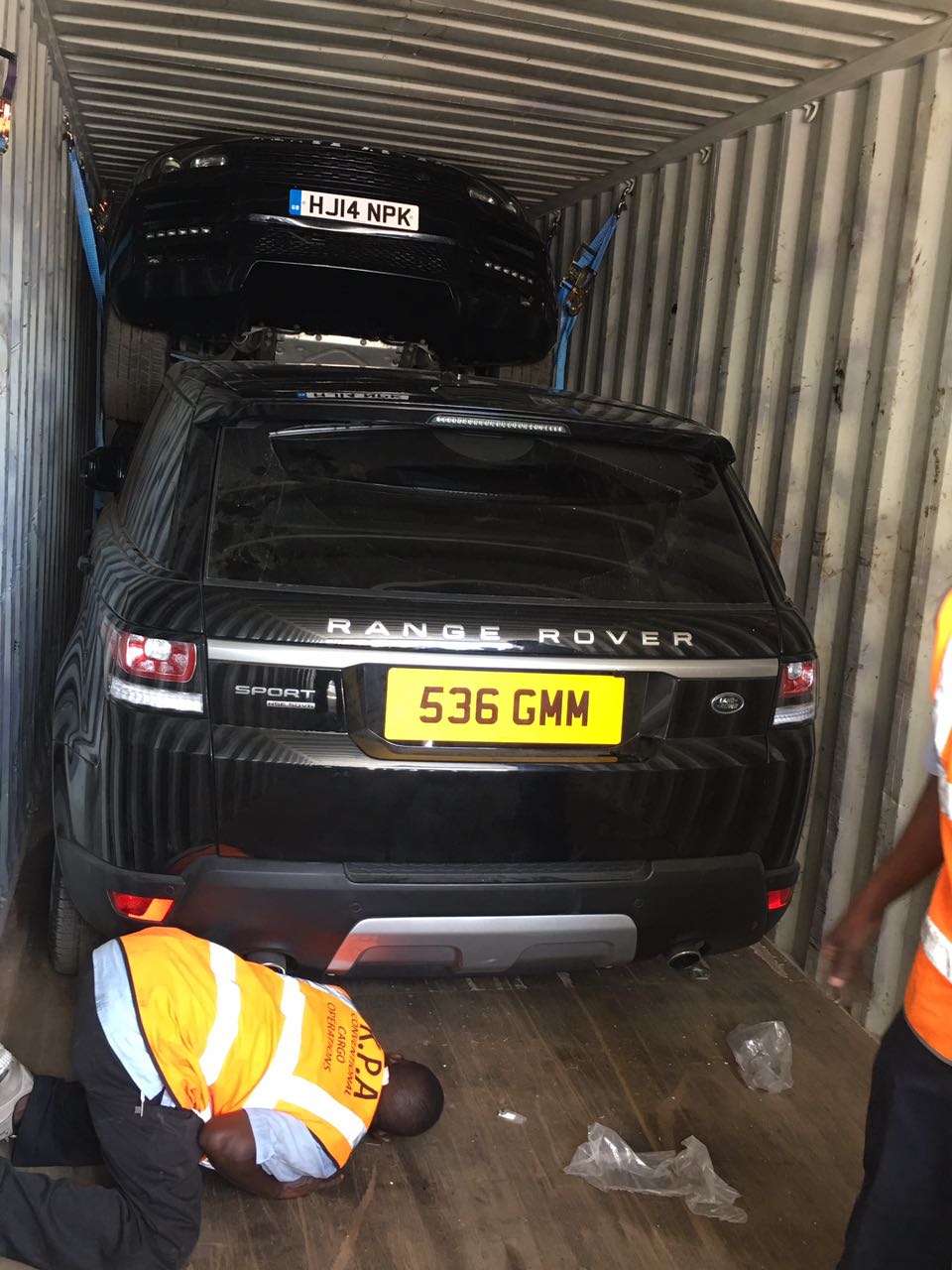 The vehicle verification exercise however comes with a government revenue charge of Shs15,000 that is paid through the Bank. This charge contributes to about one billion shilling that Interpol collects as revenue per quarter.
In a bid to curb cross border crimes, Interpol has developed an eye 24/7 communication system that allows them to track, communicate and share crime-related information across the world in a lightning speed. This according to Yiga, has enabled effective communication within and across the border. He appealed to the public to interact regularly with Interpol for free information before they engage into any cross border trade.
For those who cannot physically visit Interpol offices on Plot 12, Mabua Road in Kololo, Yiga advised the public to report any car theft or any other cross border crime through the Interpol communication room on 0717851821 or email: interpol@upf.go.ug
Interpol has put up several different desks to handle particular cross border crimes such as environmental/wildlife crime desk, lost and found persons desk, border monitoring unit desk, certificate of good conduct desk, cybercrime desk and drug trafficking desk among others.
Despite interfacing with various cross border crimes, Yiga says that his directorate is usually overwhelmed with motor vehicle, human trafficking and environmental related crimes.
Crackdown on Human trafficking
Of late, human trafficking has drawn the attention of the Police, Parliament and general citizenry after it emerged that in certain parts of the world, the slave markets still exist.
Above: Kwagala Project founder Kristen Hendricks poses with women from Uganda who were victims of human trafficking. 
"Human trafficking has become a very serious matter and that is why we have a desk that addresses such issues and we urge communities to come to us and seek information. Before you are trafficked into these Arab countries, please come and find out with us if the deal you are about to get into is a good deal. We are an information centre for cross border crimes, so don't allow to be trafficked," Yiga said.
Yiga also urged the public to get Certificates of good conduct from Interpol as an endorsement in a bid to curb crime. Certificates of good conduct have become so popular to the extent that before getting a job outside the country, it is required. In some cases, even before you get a visa, scholarship or dual citizenship, register company, get domestic servants, a certificate of good conduct is paramount.
"This certificate gives you a clear passage in terms of who you are in terms of crime because we check your fingerprints against the fingerprint database to establish you as a crime-free person. So we urge people to come get these certificates from here [Interpol], but please cut out middlemen," he said, adding that middlemen have defrauded unsuspecting people and issued them with fake certificates of good conduct.
"We now have brand new machines that make these certificates; we have brought here Stanbic Bank, so you no longer need to come here, get bank forms and run all over town to make payments. Everything is localized here and all you need is to come all by yourself," Yiga emphasized.
He also warned middlemen who are engaged in forging these certificates, saying that the new certificates cannot be forged because they contain unique security features which are only exclusive to Interpol.
About Interpol
Interpol and International Relations is one of the biggest directorates in the Uganda Police Force with a role to attend to international or cross border crime. Interpol draws its guidelines from the International Police Headquarters in Lyon-France and these guidelines were adopted by every state in the world. All these states have what is referred to as "an eye 24/7 communication system" which enables them to communicate to the rest of the world, anytime, any day.